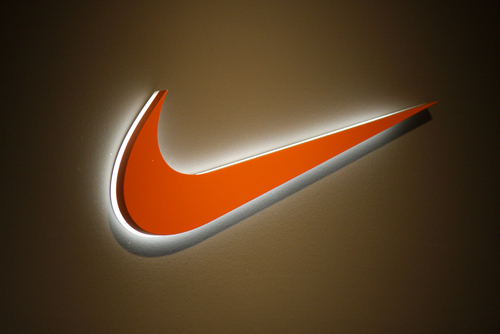 Using SEO to Build Brand Awareness
June 10, 2016
---
By Amber Kemmis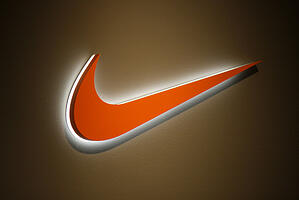 Your company's brand is a valuable asset, especially if you have put a significant amount of resources into developing it. Actually, increasing and improving brand awareness is one of the top priorities for marketers this year according to Exact Target's 2014 State of Marketing. Being in the digital era, your website is one of the most effective places to spread brand awareness. However, as search engines are cracking down on their algorithms, your company needs to proceed carefully when implementing the brand on your website.
Brand Popularity
Unless you are the Nike® of your industry, it is highly unlikely that prospects are searching your product or service by brand keywords, but why does that matter? Search engines are tailored to the user, not your brand. If you plaster your website with brand keywords, search performance will suffer because no one is searching those keywords. In order for your site to be found when you don't have a popular brand, you will have to use the keywords that your customers or future customers are using.

Analyze Your Data
Without analyzing SEO data first, any changes you make will be completely subjective. If you want to make an informed decision in implementing your brand, you will analyze your data first using marketing software to determine performance on specific things like keywords, blog content, landing pages and more. Analytics on all of this information will help you know what pages and keywords may be more relevant to your audience.
Brand Awareness & On-Page SEO
One of the challenges when implementing SEO, especially for those just jumping into the game, is to know which keywords to target. For example, our company's brand has always used the keyword "XYZ" but analytics suggest that customers are calling "ABC". The good news is that you don't have to completely change your brand keywords and can still improve search performance.
Page Title
Since search engines use page titles to quickly pull page information, this is a very important place to put precedence on the keyword your prospects are searching. If you want to implement brand keywords into the page title, they should come after a primary keyword.
Meta Description
Although search engines don't use meta descriptions in their algorithm, users do read the meta description to determine how relevant the page is to their search. Make the meta description informative and compelling, even if that means you have to leave out your brand keywords.
Headline
While this is often the place that marketers put catchy taglines, it really needs to be informative. If your tagline is informative, then it works. However, a tagline like "Helping You Excel Your Business" is not only over-used, it is also vague. Although this tagline may be a big part of your brand, it doesn't tell the visitor how you do that. A headline like "Excel Your Busines Through Inbound Marketing" incorporates a keyword and is informative. Although it may not be your brand's tagline, it will be more compelling because it is informative.
Body of the Page
The audience that comes to your site likely doesn't yet know your company's brand names for products or services. For example, they may get to your site by searching "marketing automation" but they do not know yet the branded name for your software is Hubspot. For this reason, the body of the page is a great place to spread brand awareness. If you sell marketing automation software, tell your site visitors that and also help them engage with your brand by educating them on your brand terminology.
Design
The Nike® image above is the perfect example of brand awareness through design. Your company from the personality in content to the logo posted on your home page is about your brand, and if there is one place on your website to be completely creative with your brand, it should be in the look and feel of your website.
SEO & Brand Trade-Offs
When building your brand through SEO, it is likely you will encounter some trade-offs. You obviously can't change the way people are searching for your product or service, so you may need to tweek your brand a bit. If your company has already done a great job at developing a brand to suit your customer, you will likely already be using the keywords, content and tactics that they and SEO are looking for. On the other hand, even popular brands like JCPenney have made the mistake of becoming irrelevant to customers. Thus, it is important that you align SEO and branding efforts towards the people who matter most - your customers (a.k.a buyer persona). Make it about your buyer persona and you will ultimately build your brand and SEO (Tweet This!).

About the author
Amber Kemmis was formerly the VP of Client Services at SmartBug Media. Having a psychology background in the marketing world has its perks, especially with inbound marketing. My past studies in human behavior and psychology have led me to strongly believe that traditional ad marketing only turns prospects away, and advertising spend never puts the right message in front of the right person at the right time. Thus, resulting in wasted marketing efforts and investment. I'm determined to help each and every one of our clients attract and retain new customers in a delightful and helpful way that leads to sustainable revenue growth. Read more articles by Amber Kemmis.
Subscribe to get our new blogs delivered right to your inbox
Other insights you might like