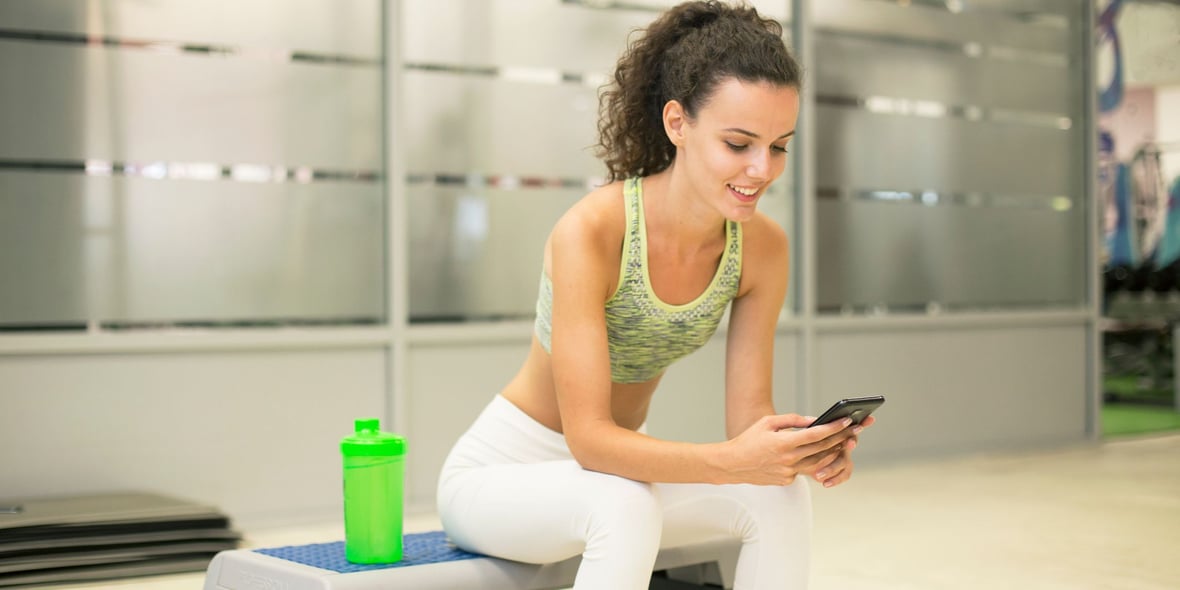 By Ale Melara
The health and wellness industry is booming as consumers become increasingly health-conscious and prioritize self-care. In fact, the global wellness economy was valued at $4.5 trillion in 2018.
However, despite this growth, many businesses in the health and wellness industry lack robust tech solutions to provide personalized marketing to their customers. This can result in missed opportunities to drive customer engagement and revenue growth. That's where Klaviyo and Mindbody integration comes in. Klaviyo is a powerful marketing platform that enables businesses to build and sustain good relationships with their customers through automated emails, SMS messages, and more. By integrating Klaviyo with Mindbody, businesses can easily create personalized email campaigns for clients based on their activity within the Mindbody platform.
The integration between Klaviyo and Mindbody enables companies in any industry to give their customers a cohesive and user-friendly experience. This integration gives you access to up-to-date customer data from Mindbody in real time, making it easier to target customers with relevant content and tailor messages based on customers' needs. Companies can also use this data to trigger automated emails or SMS messages when certain conditions are met, such as when a client makes a purchase or books an appointment.

Benefits of Klaviyo and Mindbody Integration for Customer Engagement
Integrating Klaviyo and Mindbody enables businesses to access customer data that can be used to create segmented contact lists for personalized messaging. With Klaviyo and Mindbody, this strategy goes beyond segmenting based on email engagement. You'll be able to create segments based on purchase history, products they're interested in, birthdays or membership anniversaries, and so much more. This flexibility allows marketers to think outside the box and hyper-personalize their marketing strategy, giving customers a unique experience and keeping them engaged with your company.
Here are a few customer engagement-related benefits this integration provides:
Create personalized and targeted marketing.
Automate email campaigns and use customer data to send more relevant, timely messages to customers.
Give your customers a cohesive customer experience with automated communications.
Examples of Effective Marketing Campaigns for Customer Engagement
By sending the right message to the right customer at the right time, businesses can better engage with their customers and build stronger relationships.
Targeted Promotions Based on Purchase History
By using customer data from the Mindbody platform, businesses can send targeted promotions for specific classes or services based on a customer's purchase history. For example, if a customer frequently attends yoga classes, the business can send a promotion for an upcoming yoga retreat or workshop.
Personalized Recommendations for New Offerings
When a business introduces new classes or services, it can use Klaviyo to send personalized recommendations to customers based on their past purchase history. For example, if a client frequently comes in for chemical peels, you can recommend a new facial they may be interested in because you know skin care is a top priority for them.
Canceled Appointment Booking
With Klaviyo and Mindbody integration, businesses can send automated abandoned cart recovery emails to customers who have added items to their cart but haven't completed their purchase. These emails can include a promotional offer to incentivize the customer to complete their purchase.
Birthday and Anniversary Promotions
With customer data from the Mindbody platform, businesses can send automated birthday and anniversary promotions to customers. These promotions can include discounts on classes or services, free sessions, or other perks to celebrate the customer's special day.

Benefits of Klaviyo and Mindbody Integration for Revenue Growth
One of the biggest challenges for businesses in the health and wellness industry is retaining customers. With so many options available, it can be difficult to create a loyal customer base.
However, integrating Klaviyo and Mindbody can help businesses overcome this challenge by improving customer retention and driving repeat business. Customers who feel understood and appreciated will keep coming back for more.

Examples of Effective Marketing Campaigns for Revenue Growth
These are a few examples of businesses that have successfully used the Klaviyo and Mindbody integration to drive revenue growth:
Pure Barre
Pure Barre, a popular fitness studio chain, used Klaviyo and Mindbody integration to automate its email marketing campaigns. By creating targeted promotions for specific classes and services, Pure Barre increased its customer engagement and drove revenue growth. Additionally, by sending appointment reminders and feedback requests, Pure Barre was able to improve customer retention and reduce churn rates.
YogaWorks
YogaWorks, a yoga studio chain, used Klaviyo and Mindbody integration to personalize marketing communications. By leveraging customer data, YogaWorks was able to send more relevant messages to customers, which resulted in increased customer engagement and higher retention rates. The organization also created automated email campaigns for new offerings and promotional offers, which resulted in increased membership sales.
Exhale Spa
Exhale Spa, a luxury spa chain, used Klaviyo and Mindbody integration to improve its customer experience. By sending appointment reminders, follow-ups, and feedback requests, it was able to create a more personalized experience for its customers. Additionally, Exhale Spa used targeted promotions and incentives for loyalty programs to drive repeat business and increase revenue.

Klaviyo and Mindbody: Better Together
Whether through targeted promotions, personalized marketing communications, an improved customer experience, or all of the above, businesses have used the Mindbody-Klaviyo integration to increase membership sales and reduce churn rates.
Integrating Klaviyo with Mindbody provides businesses with a powerful way to increase customer engagement and loyalty by leveraging data from both platforms. Take the first step today to implement this integration and experience the benefits for yourself!

About the author
Ale Melara is a Sr. Content Marketing Manager based out of El Salvador, Central America. Ale is our very first LATAM employee. She's worked remotely for the past 5 years and she's had different roles in sales and marketing. In her free time, she works on creating educational videos around digital marketing for her "Inbound Nomad" social accounts where she promotes traveling the world while being a full-time marketer. Read more articles by Ale Melara.
Subscribe to get our new blogs delivered right to your inbox
Other insights you might like