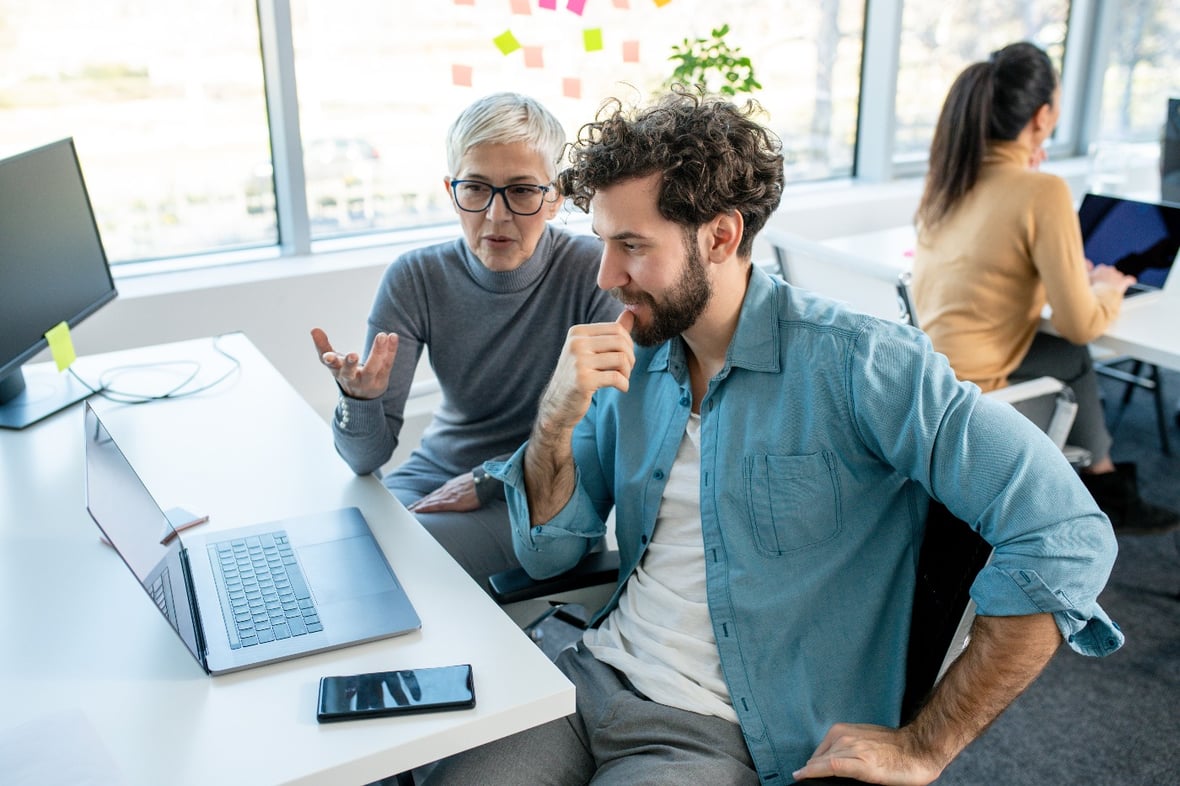 Four Actionable Tips to Integrate HubSpot and Microsoft Dynamics
February 22, 2021
---
By Brent Worley
If you want your sales and marketing teams firing on all cylinders, it takes uninterrupted reporting. That's where integrating HubSpot and Microsoft Dynamics can completely change the game for your company. This single integration can bridge the gap between your sales and marketing teams—boosting your ability to prove ROI, measure interactions, and catapult conversions.Before you start connecting data, there are some insider tips that will save you long-term headaches. Read on for four secrets to integrating HubSpot and Microsoft Dynamics.


Why Integrate HubSpot and Microsoft Dynamics?
Before you start digging into technical data and hooking up systems, it's worth asking, "Do I need to integrate HubSpot and Microsoft Dynamics?" If you want to work less and convert more leads, the short answer is "Yes!" Here's how this integration helps your marketing team:


It fortifies closed-loop reporting.
The more thorough your attribution reporting is, the easier it is to see what's inspiring your contacts to act. But if you have blind spots blocking the full view of your Buyer's Journey, you could be missing out on key insights. Integrating HubSpot and Microsoft Dynamics creates closed-loop reporting across your customer's entire journey. That way, you can enhance those interactions that are working and drop those efforts that aren't paying off.


It connects sales and marketing.
If your sales and marketing contact information isn't aligned, it's easy for contacts to fall through the cracks. Integrating your platforms bridges the gap between sales and marketing, unifies data, lines up goals across departments, and gets your whole team chugging in the same direction.


It proves ROI.
The deeper your insights go, the easier it is to see what's working and what isn't. By integrating HubSpot and Dynamics, you can identify those actions that are worth investing in, prove ROI for key stakeholders, and make smarter marketing investments.
Tips to Integrate HubSpot and Microsoft Dynamics for Long-term Success
If you're ready to integrate HubSpot and Microsoft Dynamics, I have some insider tips that will make your life easier in the long-run:


1. Create a mapping doc.
If you want to save yourself frustrations in the future, start by creating a mapping doc. This document should chart everything you need to get out of both HubSpot and Dynamics reporting. Putting your needs on paper will keep you from cluttering your reports with the wrong info. It will also ensure you're tracking exactly what you need.
Here are some questions to consider as you build out your mapping doc:
Should fields be one-directional or bi-directional at the data sync?
What values should you set for fields?
What data is and isn't absolutely necessary for closed-loop reporting?
2. Set up your triggers.
Remember, complete data is essential, but sharing too much information can clutter your systems and bog down reporting. Simply put, not everything needs to be shared across the board. For instance, you may not need every contact from HubSpot to feed into Dynamics, but marketing qualified leads (MQLs) and sales qualified leads (SQLs) could be invaluable to your reporting. That's why it's smart to decide what triggers to include in your integration before you start connecting systems.


3. Practice stellar data hygiene.
Junk data doesn't help anyone. If it's bouncing between systems, it can muddy your reporting and cause chaos. Before you integrate HubSpot and Dynamics, make sure your data is clean.
There are few secrets to crafting better data hygiene:
Clean up HubSpot: It's best to start by making sure you're capturing relevant data in HubSpot before you connect your information.
Eliminate duplicates: Comb through your systems, and get rid of duplicate contact info as soon as possible. This will be a lifesaver in the long run.
Double-check emails: Make sure all of your contact emails are still valid. If they aren't, be sure to delete them prior to your integration.
Let HubSpot be your marketing anchor: HubSpot was built to be your key marketing tool; use it as your anchor. By relying on HubSpot as your single source of truth for marketing, it will be easier to sync data and use it across platforms.
4. Consider using HubSpot Timeline.
HubSpot's Timeline API can be a massive time-saver when you use it in Dynamics. When you add HubSpot Timeline as an iframe in Dynamics, you can see all of your marketing activity in a single convenient place. Plus, you can access interactions in real time. By setting up this tool, your team can link directly to HubSpot, track a clean timeline of marketing info, see which contacts are engaging with what content, and use all of that data to drive more sales.


Get More ROI from Your HubSpot System
Integrating HubSpot and Dynamics can solidify your marketing team's plan and make it easier to tackle your goals—but there are more HubSpot integrations and new updates that you may be missing out on.
Want to get more ROI out of your HubSpot system? Watch our SmartTake webseries What's New with HubSpot Integrations to pick up the latest HubSpot integrations and learn how to use them for marketing success.

About the author
Brent Worley is the Senior Director of Technical Services at SmartBug. Having started his career in large data software engineering, Brent has spent 14 years of his career designing, developing, and supporting best of breed solutions for his clients. He has expertise in all things data and identity recognition solutions. He currently lives in Conway, Arkansas with his wife and three daughters. Read more articles by Brent Worley.
Subscribe to get our new blogs delivered right to your inbox
Other insights you might like