HubSpot/Dynamics Integration
---
Seamless integration of your HubSpot marketing and Dynamics CRM platforms

Why Integrate HubSpot and Microsoft Dynamics?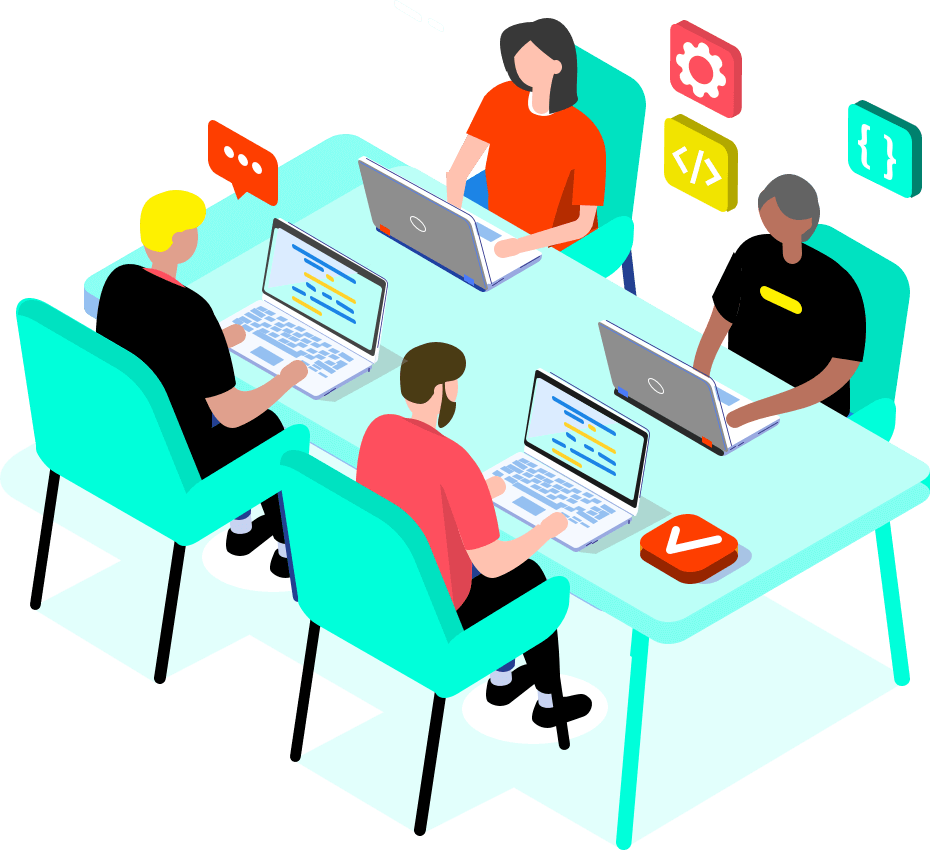 Realize better alignment and trust between marketing and sales teams

Ensure consistent messaging, coordinated contacts, and increased customer/buyer trust

Easily maintain continuity in the Buyer's Journey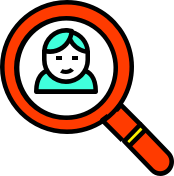 Provide your sales team with leads from marketing efforts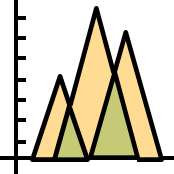 Update your marketing team with accurate, data-driven ROI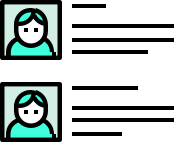 Capture information on leads, engagements, and campaigns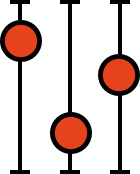 Benefit from flexibility in your data mapping and sync rules
Contact Sync
Create contacts in Dynamics from HubSpot based on any desired contact property

Move data on a time sync

Use available company object sync for B2B

Allow for either HubSpot or Dynamics to be the system of record, or sync data bi-directionally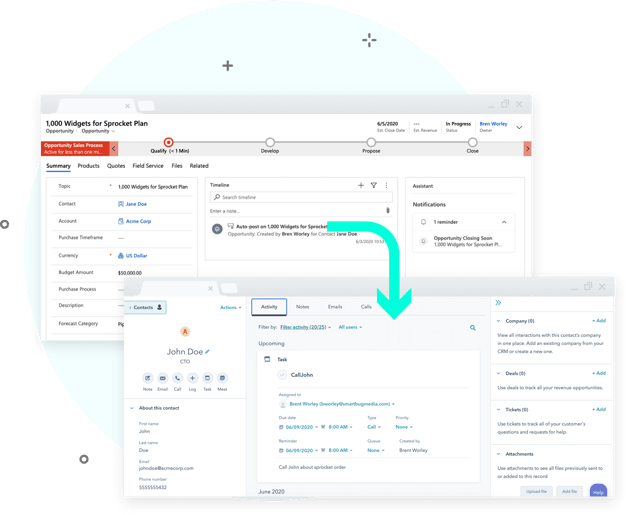 Deals and Opportunities
Easily update HubSpot with sales opportunities from Dynamics

Rapidly understand the status of opportunities in HubSpot

Create closed-loop reporting between marketing and sales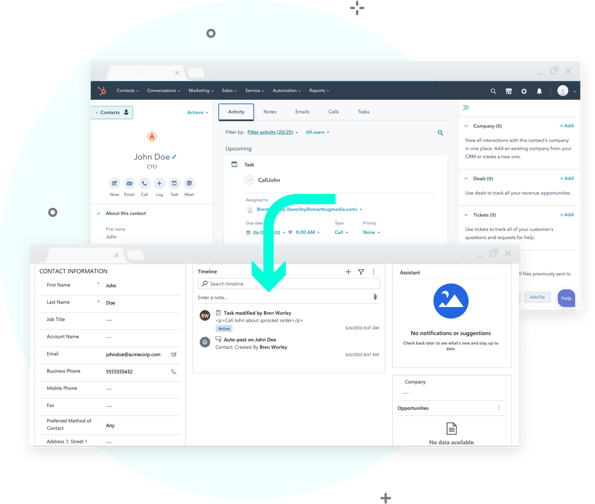 Engagements
View simple updating of engagement activities from HubSpot into Dynamics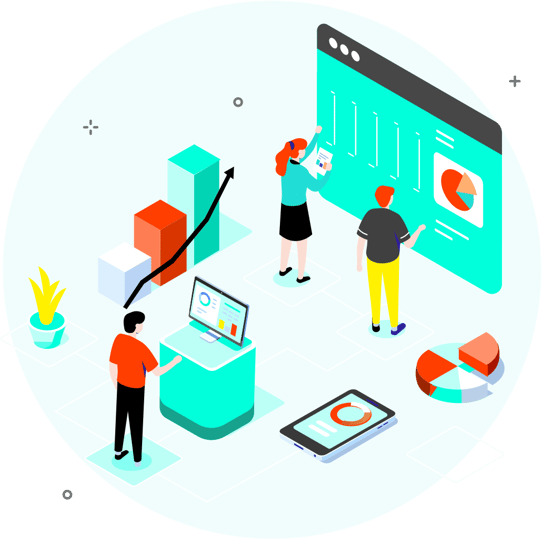 Marketing Information and Analytics
Quickly generate vital webpage, email, and campaign information to be displayed in Dynamics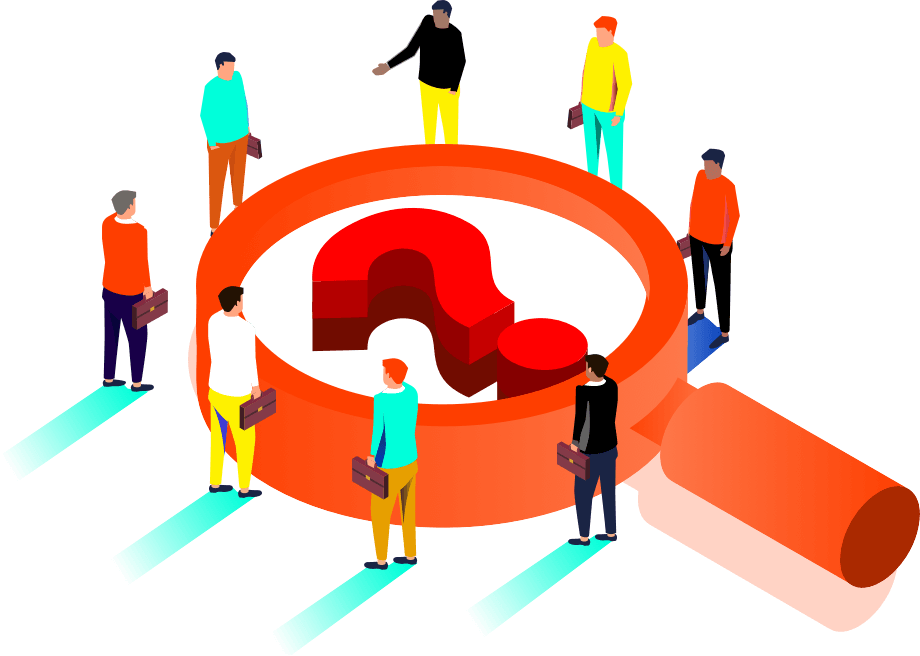 Discovery
We partner with you to create a clear picture of the project, align with your marketing strategy, define how we will work together, and decide what the end result will look like.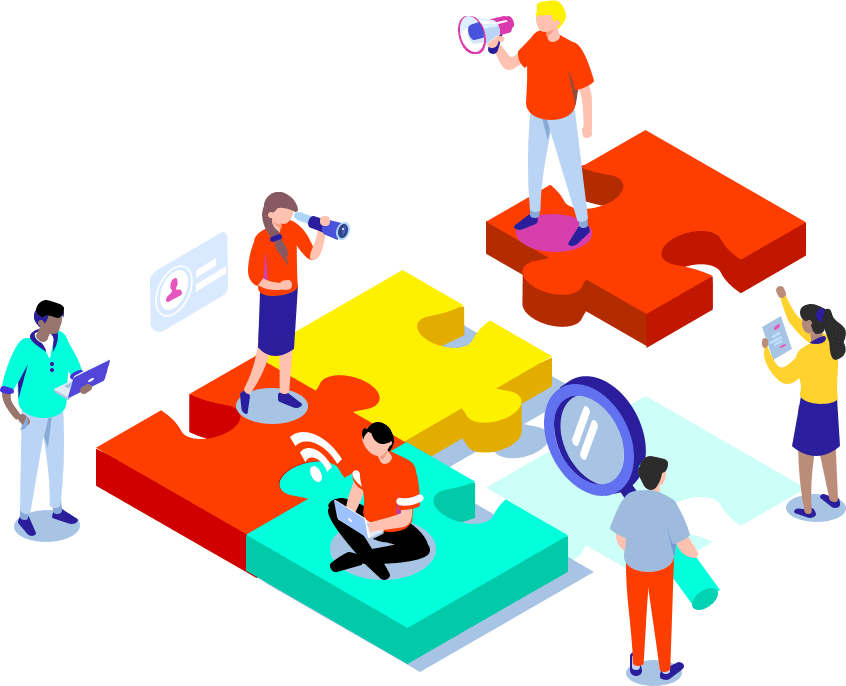 Design
We review requirements, and then map and document data flow with our proprietary platform. An internal QA plan is created to test before final acceptance.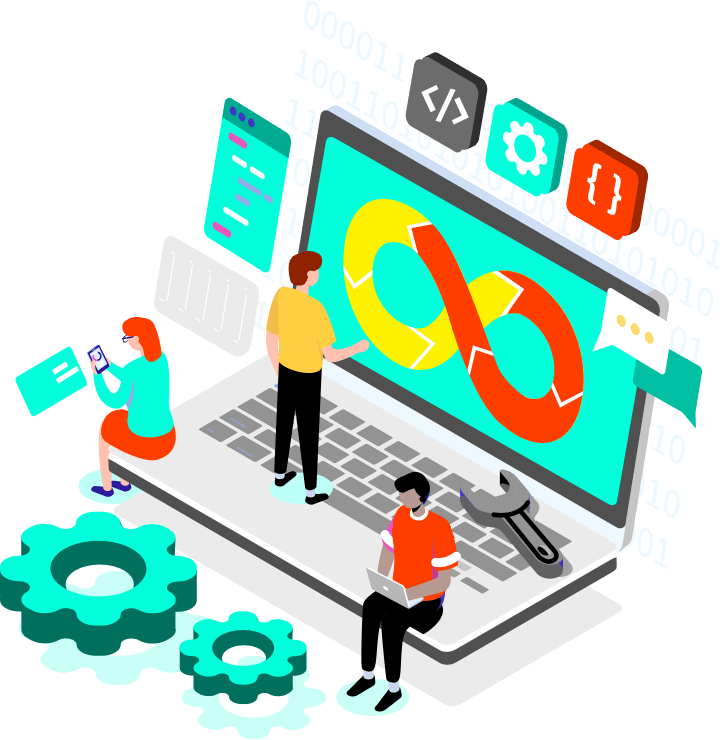 Build
Your project is built and mapping is tested within a controlled development environment.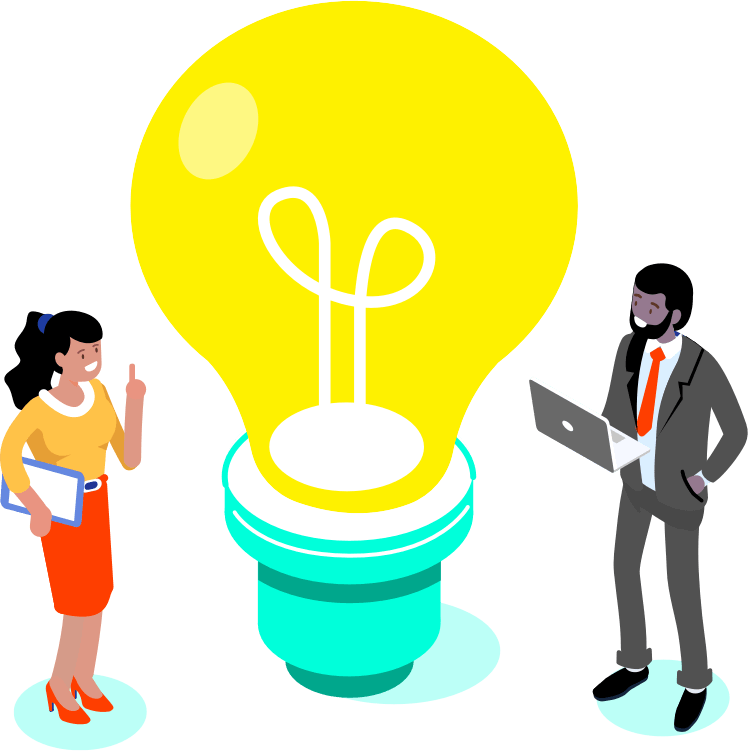 QA
The entire process is thoroughly tested through our rigorous quality assurance process, and a demo is provided for review. Once approved, we manage all the steps involved in going live.
Integration Packages
SmartBug has several packages to choose from, based on your integration needs. For a more complex Dynamics integration, contact us for a custom solution.
Standard
Professional
Advanced
Managed Records
75,000
150,000
300,000
Field Mappings (Total)
100
200
300
How does SmartBug secure my data?
SmartBug Media does not store any data. We do have logs that show the previous 30-day sync activities; however, this data is used only for issue tracking and resolution.
How "real-time" is the data transfer?
Data moves as quickly as the systems will process it. In our experience, momentary delays may occur from either HubSpot or Dynamics. Depending on your plan with Microsoft, the delay from Dynamics could be up to five minutes. Processing through our integration software is typically completed in seconds.
Can I include custom properties from HubSpot or Dynamics?
Absolutely! We can help you set up properties in HubSpot and provide direction on setting them up in Dynamics.
How is duplication handled?
When it comes to email addresses, HubSpot is unique. If HubSpot detects a duplicate email, it will not create a new contact. We recommend cleaning up any duplication in Dynamics before integrating into HubSpot.
Can you clean up my system before integration?
We can recommend tools that help clean up data before any integration occurs.
What Our Clients Say
Their unparalleled expertise in HubSpot, inbound practices and marketing in general... has made them a trusted advisor resource unlike any other we have experienced.
Scott Travis
Keystone Technologies, CMO
Not only was the creative work outstanding, but the knowledge... that SmartBug Media has of the HubSpot platform is superior to any other service provider that we contacted.
Justin Stensrud
SouthStar Communities, Director of Marketing
The spectrum of knowledge and expertise in all things inbound, website development, HubSpot CMS and lead gen is amazing.
Peter Mastrangelo
Harmony Healthcare International, Chief Financial Officer