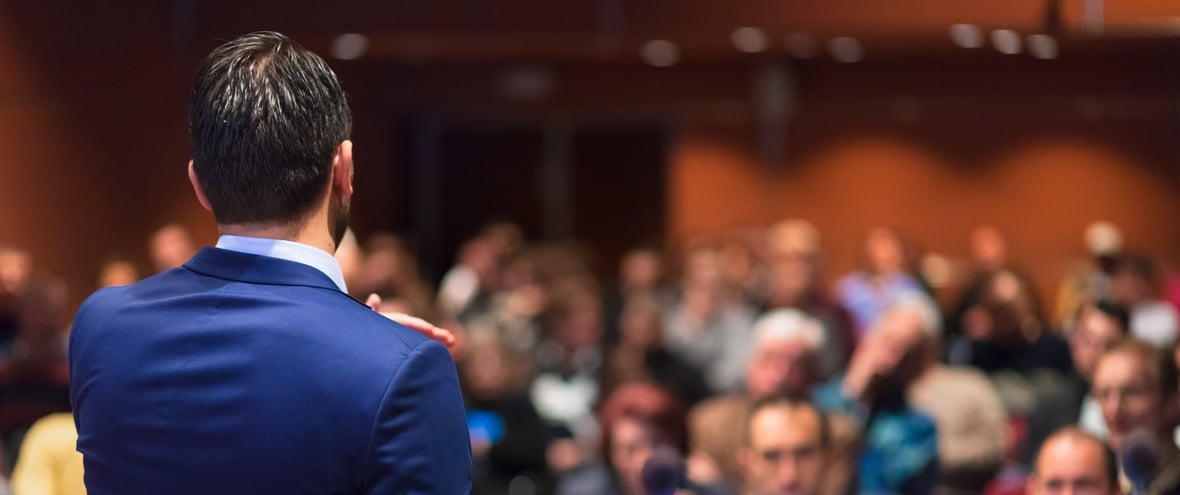 INBOUND17 Recap: 4 Session Recordings to Watch if You Missed out
October 10, 2017
---
By Juli Durante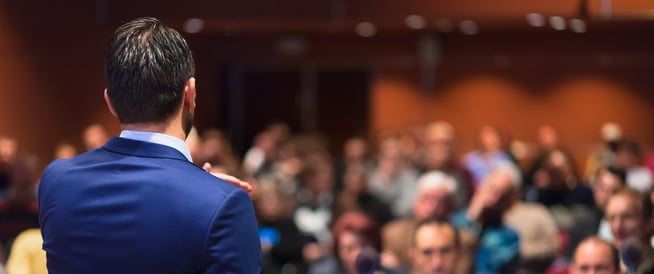 If you weren't able to attend INBOUND 17, or you were able to attend but, like me, couldn't choose among the approximately 1 million sessions on the agenda, the good news is HubSpot has posted a recording or slide deck of many of the sessions from the event, with more being posted every day. The volume of content is blissfully overwhelming, and I encourage you to explore as much of it as possible. Here's a quick list of some of my (and the SmartBug team's!) favorite sessions as a starting point:
Great for: Anyone who is looking for a little inspiration … or anyone who loves Beyonce.
Session overview: Recorded and streamed via Facebook during the conference, Noah discusses how humor has helped him navigate life.
My biggest takeaway: Noah discusses how he connects with an audience virtually—people he'll never talk to, meet, or even see,—and how he balances his real-life audience and physical space with the home viewer, which is something that definitely applies to all of us "marketing folk."
Great for: Real-world business and leadership tips to apply to your passions.
Session overview: You may know Mario Batali from inside your television, but he doesn't just play a chef on TV: He's a real-life chef and business owner, with 26 wildly successful businesses. After his time at Rutgers (Go RU!), he found that his bigger passion was food and restaurants, so he went to culinary school. Oh, and he was interviewed by Andy Cohen, Bravo fans. (Content warning: This session contains some colorful language.)
My biggest takeaway: Here's something really great Batali said in his interview: He doesn't own 26 restaurants because he thinks it's cool to keep opening them; he keeps opening new ones because it's an important way to keep his most talented team members. If there is a standout manager, chef, or anyone else at one of Batali's restaurants, he knows that person is valuable to his organization and brand and will offer an opportunity to be a partner in a new restaurant, building their own concept from the ground up … instead of leaving to go work for someone else.
Great for: The SmartBug superfan. Just kidding.
Great for: Remembering that, even with all the data, automation, AI, and bots, we're freaking humans and that's important.
Session overview: If you've ever spoken to Jen Spencer, you know that she's an inbound marketing evangelist. She's used the inbound methodology to build businesses from the ground up. She's our VP of sales and marketing, so I may be a little biased, but I love Spencer's no-nonsense approach to AI in today's world and how we can use technology in business communications but still be humans.
My biggest takeaway: There's a lot of bad AI out there. If you're going to use any kind of bot-based business tool, thoroughly test the experience yourself as you roll it out. But don't worry—AI isn't the enemy. There are huge business benefits when you get it right.
Keynote: Michelle Obama
Great for: A little inspiration, a little business sense, a little love for Beyonce.
Session overview: OK, this session isn't one that I found an "official" recording of, but there are many clips of varying lengths if you do a quick YouTube search. An obviously draw for this year's event was our former first lady, Michelle Obama, interviewed by author Roxane Gay. This keynote was well-reported, with highlights and social reactions nicely covered by Mashable. This Q&A hasn't been without controversy, but almost all can agree that being in the room with such a strong force was an amazing experience.
My biggest takeaway: First, be true to yourself—the rest will follow. If you know who you are and what you've done in life, carry that with you because it makes it much easier to brush off the trivial stuff.
Of the many INBOUND sessions, many haven't even been uploaded or added to inbound.com just yet, and I've included only those that you could watch on your own. Do you have any recommendations that have been uploaded so far? What was your favorite session at Inbound? Let us know by tweeting us at @smartbugmedia.

About the author
Juli Durante was formerly a team lead and marketing strategist for SmartBug Media. She has been using HubSpot and practicing inbound marketing since 2011, first as a one-woman inbound marketing team and then at SmartBug. A born and bred Jersey girl, she's a graduate of Rutgers University where she studied Anthropology, Art History, and Classics, making a very natural transition to digital marketing. Juli's education helped her learn more about research, analysis, and Jasper Johns, which she applies today when planning and measuring campaigns. She's particularly passionate about CRO and website optimization. Read more articles by Juli Durante.
Subscribe to get our new blogs delivered right to your inbox
Other insights you might like