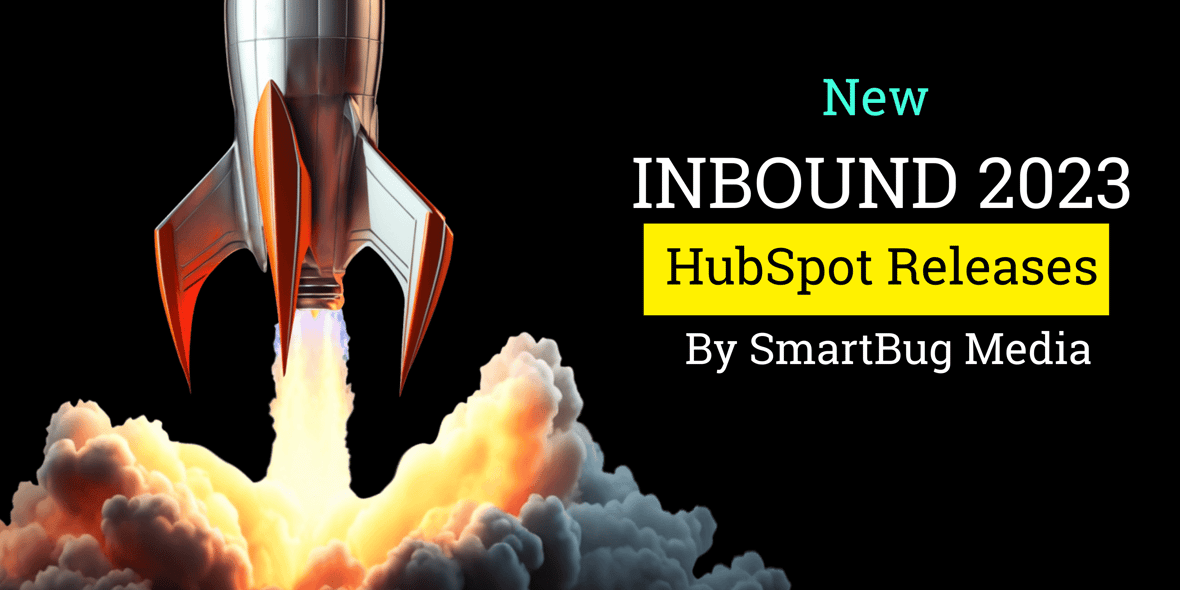 By Kira Renee
You closed the deal; you've done the hard work. Collecting payment should be a pleasantly effortless experience. And with HubSpot Commerce Hub, it truly is.
Introducing Commerce Hub, HubSpot's newest package of products featuring a diverse collection of B2B commerce tools, including cutting-edge digital payment platforms. Commerce Hub offers a great way for businesses to streamline their CPQ (configure, price, quote), invoice, and payment processing for a frictionless revenue experience. This latest sales-focused Hub is designed to help businesses simplify and optimize the customer journey—all while allowing them to take advantage of revenue-generating opportunities.
Let's explore the power of Commerce Hub as we delve into its remarkable features. Uncover the potential use cases and strategies that could be the game changer your team has been searching for.
The Foundation of Commerce Hub: Products You're Familiar With
You may already be acquainted with HubSpot Payments. With Commerce Hub, all the familiar commerce tools you're accustomed to have been consolidated into a single hub where you can effortlessly handle your revenue operations and payment processing. Let's explore the array of commerce products previously available through HubSpot Payments that have now found their home in Commerce Hub.
Quotes
HubSpot Quotes is a powerful tool designed to simplify the process of creating quotes for products and services. This tool empowers businesses with an intuitive solution that can streamline the sales team's CPQ process and simplify the creation of standard or customized quotes. With the help of SmartBug and HubSpot's Commerce Hub, you can effortlessly generate, distribute, and execute quotes from a single platform.
Payment Links
HubSpot allows you to create payment links to share with customers so they can easily complete a purchase. You can use payment links to sell both one-time items and recurring subscriptions.
Automated Billing
HubSpot's automated billing revolutionizes the way you handle transactions, allowing you to bid farewell to paper checks and eliminate the hassle of manual follow-ups on overdue bills. You can effortlessly collect secure ACH or card payments, streamline your processes, and enjoy faster payments. Automate recurring payments and subscriptions while gaining a comprehensive view of your customers' payment activity for more effective outreach.
Products Library
In HubSpot, products represent the goods or services you offer. By establishing a comprehensive product library, you unlock the power to easily add products to deals, create precise quotes, and access insights into product performance through reporting. This seamless process guarantees exceptional efficiency, unmatched accuracy, and a profound understanding of your overarching sales operations.


Exciting Additions to Commerce Hub
In addition to HubSpot's current commerce tools, Commerce Hub introduces two exciting features that optimize revenue efficiency with confidence.
Stripe Payment Processing
By integrating your Stripe account as a payment processor in HubSpot, you can streamline your payment collection process and provide a seamless experience for your customers in the realm of digital payment platforms. With this integration, Stripe can handle payments directly within the CRM. This means you can bill your customers from their quotes and send payments to your integrated Stripe account. The secure collection and transmission of payment data are managed through Stripe's API integration. By leveraging the power of both HubSpot CRM and Stripe, you can automate subscriptions, create invoices, and handle payments with ease, all in one unified platform—no more switching between multiple tools.
Invoices
Experience the unmatched convenience of native invoices within HubSpot. Simplify billing processes, eliminate errors, and streamline workflows. Generate invoices effortlessly from Contacts, Companies, Deals, or Quotes within your CRM, creating a centralized hub for efficient collections management. Maximize time savings, reduce effort, and gain comprehensive revenue oversight, all while empowering your business with enhanced control over invoicing using this innovative feature.
Maximizing the Potential of Commerce Hub
With these powerful commerce tools at your disposal, it's crucial to establish an efficient and results-driven process that revolves around an exceptional customer experience. Enter SmartBug. We're an elite HubSpot partner, and our team immerses itself in HubSpot day in and day out, empowering us to provide precise strategies and processes that enable our clients to maximize the value of their HubSpot instances.
If you're unsure where to begin with implementing and leveraging Commerce Hub, you've come to the right place. We'll collaborate with you to define your quoting, invoicing, and payment processes through a discovery session that identifies your unique needs. From there, we'll offer unwavering support in executing your processes, including template designs, integrations, and comprehensive training for your team. Rest assured, we're here to help you thrive.

About the author
Kira Renee Kira is our E-Commerce Product Marketing Manager at SmartBug. She believes in a people-first and data-driven marketing approach. Previously working with many reputable e-comm brands, building their online brand presence and teaching companies how to enhance their marketing strategy to be customer-centric. When she's not creating a stellar marketing strategy, you can find her enjoying a crisp sour beer surrounded by her hundreds of plants and receiving cuddles from her Labradoodle. Read more articles by Kira Renee.
Subscribe to get our new blog posts delivered right to your inbox!
Other insights you might like