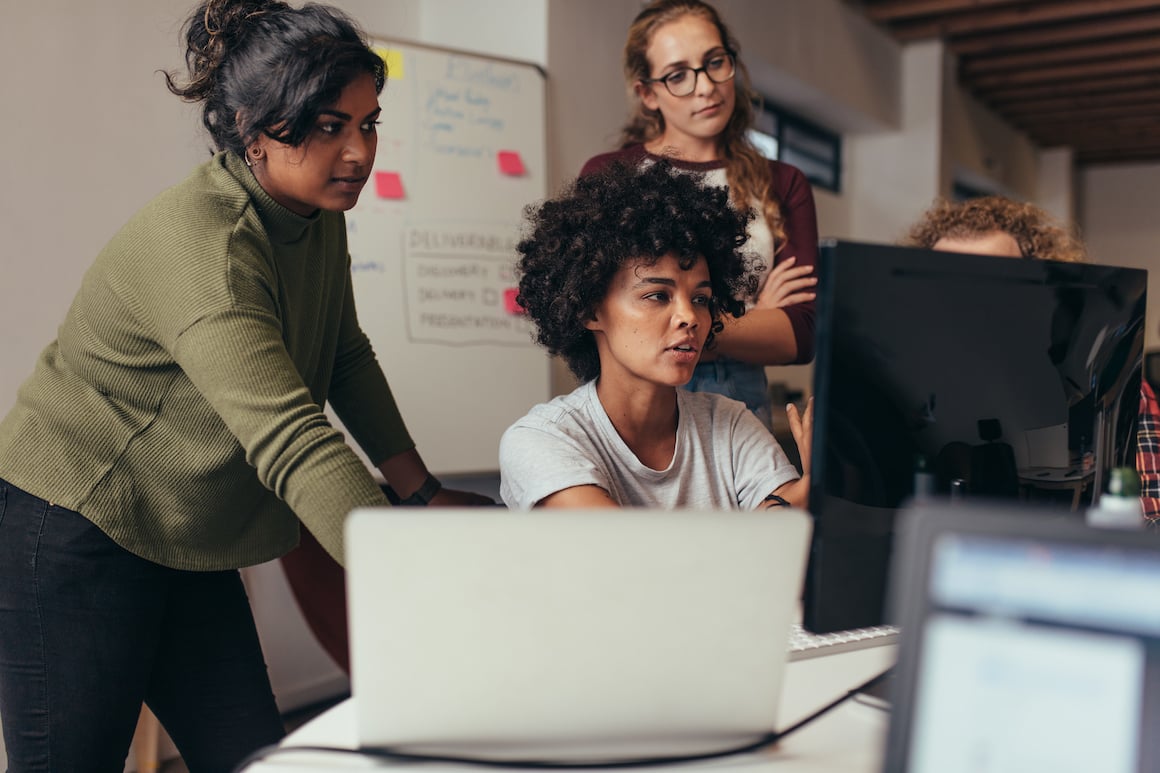 4 Potential Limitations of HubSpot's CMS and How to Address Them
September 16, 2021
---
Originally named the HubSpot COS (content optimization system) because of its focus on optimizing as well as managing content, the HubSpot CMS (content management system) has been used to build nearly 113,000 websites to date. After going through several iterations, expanding to connect to the HubSpot customer relationship management (CRM) platform and adding game-changing features like HubDB in 2016, the CMS was well on its way to achieving the goal of becoming a single tool for both marketers and developers to use for successful inbound marketing campaigns.
April of 2020 and COVID-19 brought restrictions for most of the world, but HubSpot opened up opportunities with one of its most exciting launches: CMS Hub, boasting speed, security, and scalability. The professional tier aims to give users back time previously spent on site maintenance while also bringing drag-and-drop editors and built-in SEO tools to the table. Upgrade to the enterprise tier and you will be met with membership site-building capabilities and multiple domain options.
The addition of functionality and tools is great news, but the HubSpot CMS still comes with some drawbacks for marketers and developers alike. Fear not! We have highlighted a few of those limitations and ways to address them to still get the most out of HubSpot for your organization.


1. HubSpot CMS forces marketers to be resourceful

.
For most marketers, HubSpot is a dream platform. The possibilities are endless, from using the CMS to build your company's site to accessing tools for creating, launching, and measuring the inbound marketing campaigns. However, those possibilities come at a cost.
HubSpot's CMS Hub requires a monthly fee separate from Marketing Hub, Sales Hub, or other products, and certain features may only be available with additional charges or upgrades. The total expense of developing a new site using HubSpot can have companies hitting the brakes or feeling concerned about showing ROI on a HubSpot partnership.
While the cost of HubSpot's CMS can be a drawback, there are some factors to consider that might address the issue. For example, no additional plugins are needed for SEO, reporting, or chat functionality. Even the professional level of CMS Hub offers these features and more that benefit the marketing and sales teams at any organization.
When it comes to saving money, time matters too. Having these tools within the same platform as your site will make marketing and selling your brand more seamless and give back time to your team, to focus on other priorities.


2. E-commerce is an obstacle.
We've learned about the benefits of CMS Hub, but whether you've researched or attempted it, you may have discovered the limitations of the HubSpot CMS when it comes to e-commerce. HubSpot is unable to process credit card payments, display database-driven shopping cart pages, or integrate with your source of inventory. There are limited user-authentication abilities, and database integration is not supported if you need to pull contact data from another database.
As a marketer looking to promote an organization that sells products on their site, HubSpot CMS itself is an obstacle. But obstacles are meant to be overcome, right?
If your company is already taking advantage of HubSpot's marketing or sales tools and it makes sense to use the CMS for the website too, check out the available app integrations. There are nearly 50 options available, with varying functionality depending on your e-commerce needs. Alternatively, you could explore embedding a third-party shopping cart or payment gateway on your site to allow customers to make a purchase.
As always, it's important to weigh the pros and cons of these solutions. Despite the e-commerce roadblocks you might encounter using HubSpot, it's a relief to know that there are options available to you.


3. When it comes to hosting, all-in-one might not actually be better.
HubSpot was originally designed with marketers in mind, so when it comes to the HubSpot CMS, it's no mystery why developers might be more on the fence. Hosting is included with HubSpot CMS, and for a company looking to build a new site that will fully integrate with their pre-existing HubSpot marketing efforts and robust CRM, that might be the perfect option. However, the inability to host another CMS with HubSpot hosting or utilize third-party hosting options for a HubSpot CMS site is considered a drawback in the eyes of many developers.
Addressing this limitation is more about fully understanding the HubSpot platform before committing to using it to develop your site. What are the goals for the site, and will HubSpot CMS and hosting combine to help you achieve those goals? Assessing these options and familiarizing yourself from the start with the latest functionality HubSpot CMS has to offer will minimize future development issues.


4. HubSpot presents learning curves with code.
From new to seasoned developers, most are taught the same common list of programming languages, but one language that is not as commonly learned is HubL. HubSpot has its own unique markup language, a potential limitation for developers who are tasked with working in HubSpot CMS for the first time. In order to develop a HubSpot website, developers are forced to learn this new programming language.
Although many HubSpot CMS features such as modules and drag-and-drop editors were designed to make life easier for marketers and developers alike, understanding HubL can still be a learning curve for some. Fortunately, as they do for all of their tools and features, HubSpot offers a learning academy course about HubL as well as a separate site with resources for developers.
Speaking from experience, one of the most important concepts HubSpot developers need to learn are front-end JavaScript frameworks to allow for more interactive and app-like experiences embedded within websites for end users.


Embrace HubSpot CMS as it evolves.
One of the best features of HubSpot as a whole is how it is continually changing and improving to address pain points of users across the world. HubSpot CMS is no different. Product updates are announced regularly, as are all product features in HubSpot. Continued improvements are one way to address limitations you might encounter, but it also helps to align your knowledge with the consistent updates.
Becoming HubSpot Advanced CMS Certified has allowed SmartBug® to demonstrate our technical HubSpot capabilities and therefore take full advantage of HubSpot CMS features. Because of this, we have a unique perspective on developing solutions or addressing limitations you might encounter using HubSpot.
Stay ahead of CMS developments as HubSpot rolls them out, and tap into SmartBug's HubSpot CMS expertise. Explore our SmartTake: What's New with HubSpot webinar series.
About the author
Karleigh Fantacone is a SmartBug Inbound Marketing Senior Specialist based in Columbus, OH. She has both in-house and agency experience managing and executing all aspects of digital marketing campaigns. Her design background influences her creative, detail-oriented approach to her work overall, and she loves diving into everything HubSpot has to offer. Read more articles by Karleigh Fantacone.
Subscribe to get our new blogs delivered right to your inbox
Other insights you might like