By Dolly Howard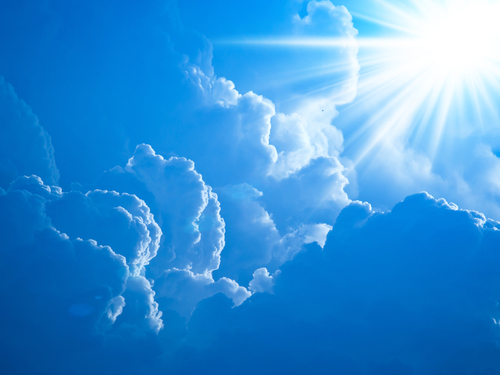 Should you nurture your email subscribers with monthly newsletters or digests? Are dedicated emails about a new whitepaper coming available or upcoming tradeshow a better use of time for optimizing your sales and marketing funnel? Both are valid questions to consider as a marketer, and once you have nailed down which email format helps you meet your marketing goals, the next step is to start writing.
Writing a great email comes down to a few copywriting best practices. From the subject line of your message, to the message body itself, there are many guidelines to follow no matter what type of email communication you send.
Here are some helpful tips on how to write emails that will make your marketing team shine:
Focused call-to-action (CTA) - A call-to-action is an image or text that prompts subscribers to take action. It is recommended to keep the CTA front and center on your email where it is easily visible and makes sense for someone to click on it. An effective CTA should be persuasive and compelling, not simply "click here".

Use a real reply-to email address - Using a "no-reply" email address is an email marketing no-no. If anything, you should be using "please-reply". A real reply-to email address adds credibility that you're willing to go above and beyond to connect with your subscribers.

Customize the sender name - This goes hand in hand with the above. If possible, try to coordinate the reply-to email address with the sender name. A custom sender name is known to increase email open-rates and click-through rates. In fact, according to an A/B test conducted by HubSpot's marketing team, they found that emails sent by a personalized name resulted in 7.1% open-rate and .96% click-through rate compared to 6.57% open-rate and .73% click-through rate of a business sender name.

Get personal - When crafting email copy, it is important to write with your recipient in mind. You can personalize the email by including their first name or other relevant information you have collected in the past. Be sure to use the word "you" (2nd person) as this tends to be conversational and very persuasive as well.

Write a compelling offer - Don't squeeze too much information into the email message. First, start by considering your value proposition, and aim to present it as clear and brief as possible. This allows your recipients to pick out the most important information and click-through easily.

Make the subject line count - No one gets to read your compelling offer if they aren't interested enough to open your email in the first place. Email subject lines should be clear and use actionable language. If after you've drafted a clear subject line, you can also make it catchy, funny, cute, etc. To find what really works for your open-rates, try out different subject lines with A/B testing.

Empower evangelists - Enable evangelists to share your emails with others by including social sharing buttons and an email forwarding option.
What other writing tips can you think of to make your marketing team shine?