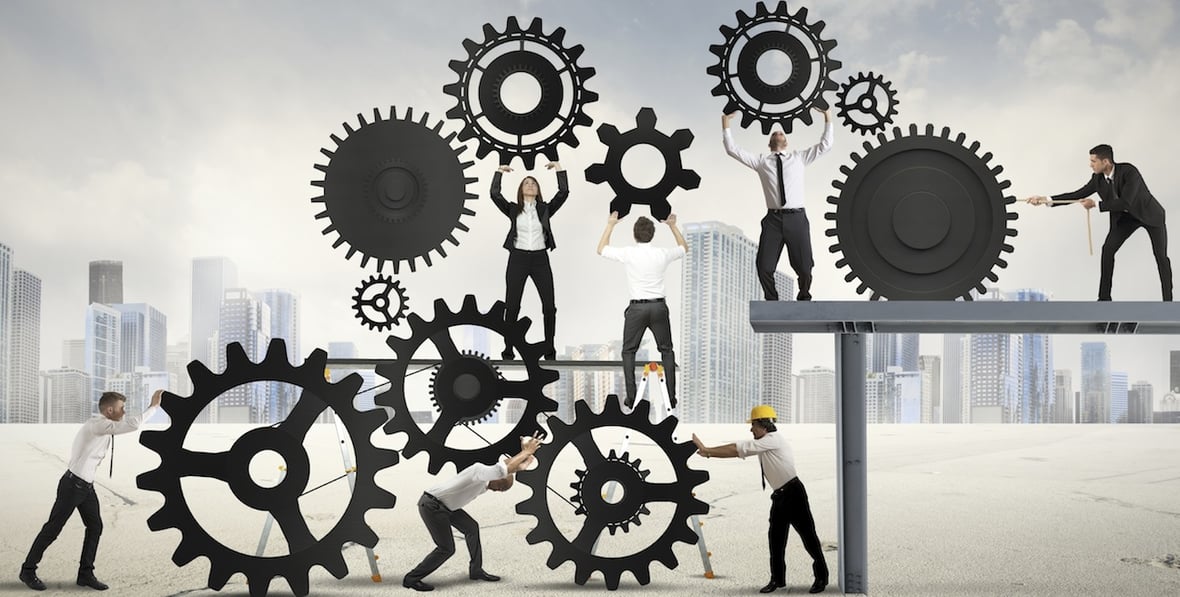 How to Grow a High Performing Marketing Team
August 18, 2015
---
By Amber Kemmis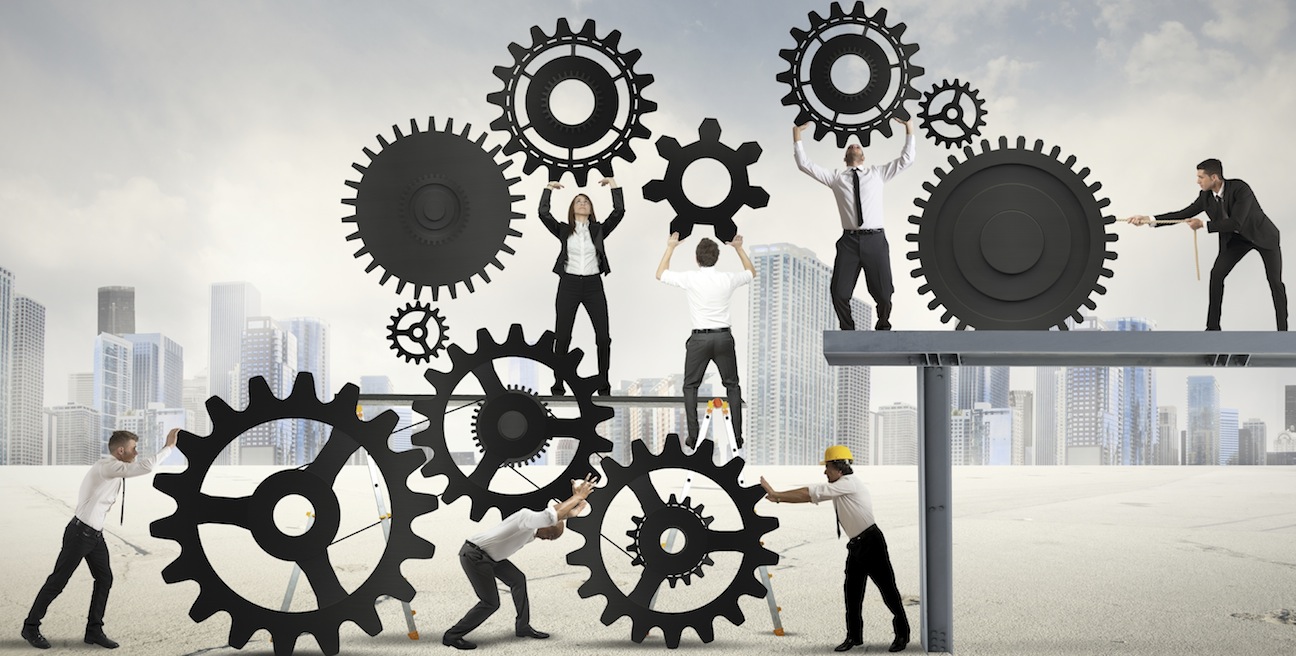 In 2004, the Los Angeles Lakers started the season with an all-star team including Kobe Bryant, Karl Malone, Shequille O' Neal, and Gary Payton. Before the season even kicked off, the team was already proclaimed to be the best team in history. Despite having a team of four future Hall-of-Famers, the Lakers lost the NBA finals to the Pistons four to one.
This example and many others throughout history just go to show that stacked talent doesn't always equate to success. But, if your company is looking to build a higher performing team, what does it take?
Foundations of High Performing Teams
Whether you are looking to grow a high performing marketing team or sales team, there are some common considerations to take before you begin collecting resumes.
Establish Goals
Today, a marketing team may be tasked to grow website visitors, drive traffic to live events, generate leads from online advertising, improve eCommerce sales and so much more. To know what a high performing marketing team is for your company, you must first know what they'll be performing at. Depending on your company's goals, a high performing marketing team may require a wide range of skills and knowledge in areas like PPC, search engine marketing, PR, design, content marketing, lead management, email marketing, trade show marketing, webinars and the list goes on. So, before building your team, establish your company's goals and be specific.
Team Roles
In developing your company goals, it will become apparent the key roles required to make your marketing team successful. Look at the responsibilities required to reach your goals and identify the roles that will need to be formed to carry out these responsibilities. If you are limited on resources or budget, one individual can carry out multiple roles, but it is important to have transparency about these roles and what is required of each role to be successful.
Leadership
A great team is often a reflection of great leadership. If you want to build a high performing marketing team, either you or the person you appoint to lead the team must possess great leadership skills. In marketing, this means the leader has to be a visionary, inspire his or her team to grow in a constantly evolving environment and also be able to strategically put all the pieces together to achieve ROI.
Execution
Have you ever worked in a company where it seemed like you spent more time talking about what might work than actually finding out what works? I've experienced this myself and also seen it happen with clients. You spend hours upon hours discussing the pros and cons of a particular message, strategy or campaign, and it never seems like a decision is reached. Meanwhile, your competitors are taking advantage of the over 4 million searches happening every minute of the day (ACI, 2014). In any department of the company, execution is important, but it holds significant weight in digital age marketing where activity, fresh content and frequent engagement are critical to success. Of course, it is important to spend time planning and coming up with the best strategy, but it should never stand in the way of execution. The bottom line here is that your team will need someone who gets shit done (GSD). A GSD is someone who not only rolls up their own sleeves to meet deadlines and complete projects but also ensures team members do the same.
What a Marketing Team Needs to Be High Performing
For your marketing team to be successful, there are a few essential roles your team will need regardless of your industry or goals. Whether B2B or B2C, your company's marketing team needs to have these roles to ensure you'll survive and thrive with today's online buyers.
1. Search Engine Marketer
61 percent of internet users around the world research products online (HubSpot, 2012). With data like this, there's no denying that search engine marketing is an integral part of any marketing growth strategy. If it isn't for your company, my sympathies in advance for the poor results you have and likely are experiencing. Anyways, have a team member who not only knows search engine marketing but is also focused on integrating search tactics with content development is important. This role should also be filled by someone who is willing continuously learn about the latest updates because Google is constantly evolving their algorithms and best practices.
2. Content Creator
From proofreading emails and website pages to writing eBooks and blog posts, you'll need someone who is skilled at writing. A savvy search engine marketer without a talented writer is like a PB&J without the jelly. Literally, even if you take out online content, which is obviously not going to lead to "high performing", you'll still need a writer. Content creation is a must have for high performance in marketing, which is why you need a writer. Of course, you can outsource writing to streamline content, but you'll still benefit from having a good writer in-house to ensure oursourced content meets your company's standards.
3. Analytical and Strategic Thinker
Many marketing teams today are equipped with analytic tools that allow them to collect performance data and base future campaigns on this data. Thus, having a team member who is able to sort through this data, analyze it and strategically use the data to form future marketing campaigns is vital to high performance. This person is someone who will help to set benchmarks of performance, holistically plan marketing campaigns and reflect on past success and mistakes to constantly improve.
4. Web and Graphic Designer
Your website, content, CTAs, banner ads, and even more all need to be designed. While this type of work is easy to outsource, it can also be a big missing link for your company if you'll be relying on design elements quite often. An in-house designer can also ensure you have consistent branding throughout various design projects. Since graphic designers are somewhat of a commodity now days, you should be looking for someone who not only knows how to artistically create great work but also knows the importance of functional requirements like optimizing lead conversions or creating a seamless user experience.
5. Website Guru
Having a website means is important to your market success in a world dominated by the Internet, but this also means that you'll have added maintenance to keep your website running. A high performing website cannot not be built and left alone thereafter. Websites do break, need security scans, software updates, and sometimes development changes. The website guru is someone you'll be able to lean on for all the technical stuff required of website management.
Consider Outsourcing
Building a team that encompasses all of the above can be difficult, especially if you are working within budget or sourcing constraints. Depending upon your existing marketing team and resources available, it may be more financially and strategically wise to hire an agency that's already proven to demonstrate high performance. If you'd like to outsource vs. build it yourself, contact the team at SmartBug for an inbound marketing assessment.

About the author
Amber Kemmis was formerly the VP of Client Services at SmartBug Media. Having a psychology background in the marketing world has its perks, especially with inbound marketing. My past studies in human behavior and psychology have led me to strongly believe that traditional ad marketing only turns prospects away, and advertising spend never puts the right message in front of the right person at the right time. Thus, resulting in wasted marketing efforts and investment. I'm determined to help each and every one of our clients attract and retain new customers in a delightful and helpful way that leads to sustainable revenue growth. Read more articles by Amber Kemmis.
Subscribe to get our new blogs delivered right to your inbox
Other insights you might like