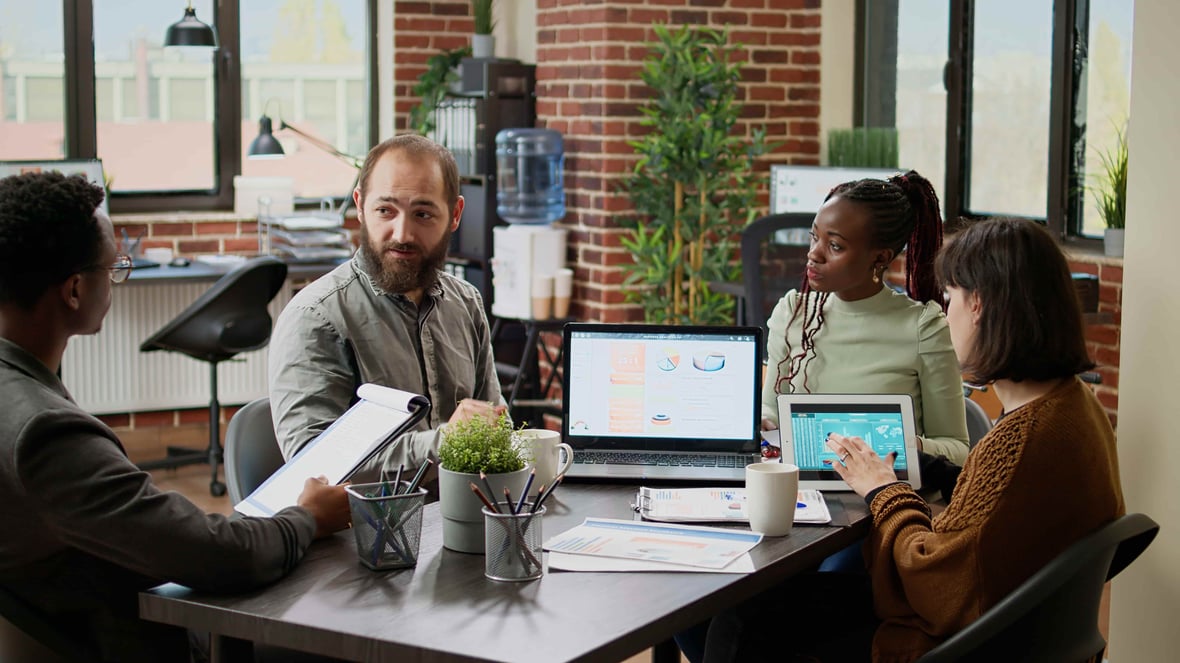 If you've found your way to our blog, you're probably extremely familiar with contact data—and with the horrible feeling of realizing that form on your website that hundreds of people filled out really should have had "Company Name" marked as "Required."
Or maybe you've been scrolling through your database and thinking about the incredible smart content campaign you could put together if you were 100 percent sure which industries your top customers were from—but you just don't have time for the research.
We've all been there. There's always some piece of data you wish you'd collected or more insights to uncover, and there's never enough time to do it. That's where integrations like ZoomInfo's Inbound Enrich come in!
Why Should You Want Enriched Data, Anyway?
Clean data is always better than messy data, and a spotless database can help your business in more ways than you might think!
Trusting that the data in your HubSpot CRM is accurate and up to date reduces awkward moments of not knowing a prospect's job title or trying to reach out to a contact who no longer works at your target company and finding yourself penalized for emailing unverified addresses.
Having rich data also allows you to segment your marketing efforts—for example, as you gather more data, you may notice a huge segment of your highest-paying customers work in education. Now, you can focus your efforts on reaching out to more colleges and universities, bringing in high-quality and high-paying leads with less work!
As another benefit, when you know who your best-fit customers are, you'll be able to better clean your marketing contact database—you just might discover that you don't need as many marketing contacts as you thought, meaning you can cut some costs associated with contact-based pricing.
What Is ZoomInfo, and What Does the ZoomInfo Enrich Integration with HubSpot Do?
ZoomInfo is a B2B database that houses millions of businesses and their employees' job titles, email addresses, phone numbers, and more. This database is often used to enrich existing databases, like with the ZoomInfo HubSpot integration.
ZoomInfo Inbound Enrich ensures that the information in your database is always current and accurate, regardless of where you originally sourced it—a web form, a chat, a list upload, whatever! With the integration, you can add data to any new inbound contact or company in HubSpot instantly—and it all happens automatically.
But ZoomInfo's Enrich integration with HubSpot does way more than just merge your contacts; it instantly scores and routes these leads with real-time data synching and removes duplicate entries from HubSpot.
In short, it lets your sales and marketing teams focus on the human elements of their jobs and not need to worry about collecting and cleaning data or doing hours of research into target account prospects.
Use Cases for the ZoomInfo Enrich Integration with HubSpot
Everyone can benefit from richer, cleaner contact and company data—here are just a few use cases ZoomInfo Enrich could help you with.
1. Improved Segmentation
Like in the education industry example above, being able to segment your audience data leads to more targeted campaigns (and better outcomes). You can enrich your data on more than 60 points, including employee range, department budgets, revenue, state ... you can even get your whole database's fax numbers.
2. Standardized Information
If you've ever done a large HubSpot import and realized you gathered very specific revenue numbers when you record it as a range in HubSpot, you know how important standardized data is! ZoomInfo will keep your CRM consistent, which will help any data-dependent workflows (like lead scoring, lead routing, or specific segmentation) function properly.
3. Shorter Follow-Up Time
Sales teams need to be ready to move quickly and efficiently to follow up with existing leads and reach out to new ones. Time spent doing manual research and double-checking data for accuracy is time that the sales team isn't focusing on what they do best: personalizing the sales experience. The ZoomInfo integration ensures that your team can trust every piece of data they have and jump right into connecting with prospects.
Ready to Try the ZoomInfo Enrich Integration with HubSpot?
To use ZoomInfo Enrich Integration with HubSpot, you'll just need HubSpot (any version—it even works with HubSpot's Free Tools & CRM!) and a ZoomInfo Inbound Enrich software subscription plan.
Curious what else you can do to improve your HubSpot experience? We're here to help! Register for our webinar series, "SmartTake: What's New with HubSpot," to stay on top of new releases and get inspiration for new ways to do old things in HubSpot.
Even if you're using HubSpot to send marketing emails, post on social media, manage your sales pipeline, and host your website, there are new (and improved) features rolling out regularly to keep an eye on.

About the author
Lauren Nettles is an Account Manager at SmartBug Media—an expert at all things inbound marketing. She has a wide range of content, copy, and marketing strategy experience, from small local businesses to huge gaming companies and international publishing houses. At SmartBug, her focus is on empowering clients with the results, knowledge, content, data, and tools to make their business the best it can be. Read more articles by Lauren Nettles.
Subscribe to get our new blogs delivered right to your inbox
Other insights you might like