By Paul Schmidt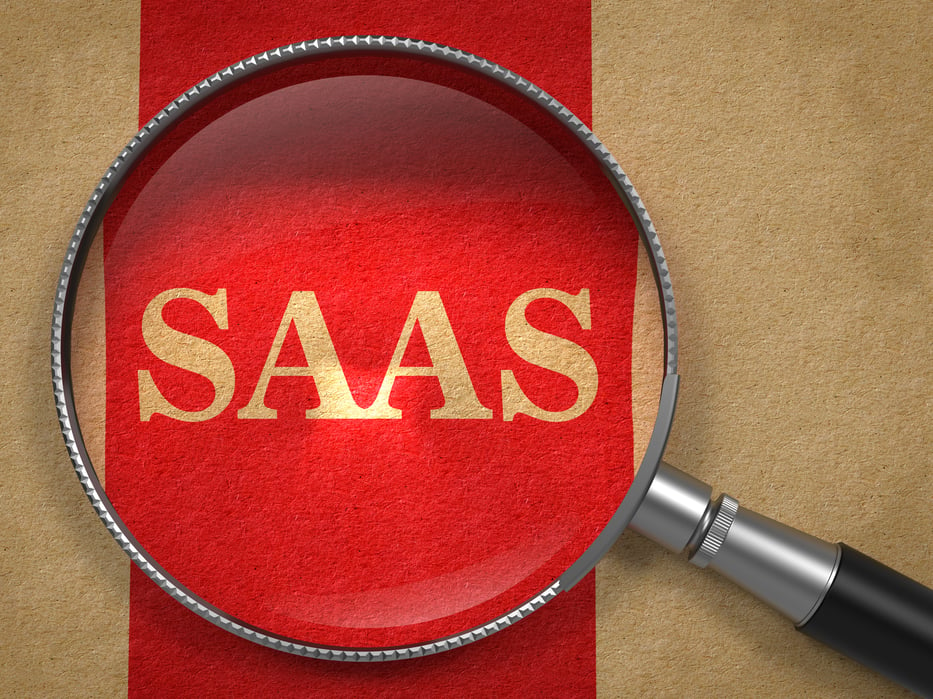 It takes every part of your business from product to marketing to support to finance/accounting to grow your SaaS into a market leader. There are several levers you can you pull within a SaaS business to achieve the growth rate required to scale your business.
Before diving into tactics, SaaS companies need to understand a handful of metrics that define the economics behind their business. One of the most important metrics for a SaaS, is lifetime value of a customer : customer acquisition cost ratio (aka LTV:CAC). In order to improve your LTV:CAC ratio you need to focus on customer acquisition, retention, monetization, and segmentation.
Here are those areas, broken down, to show you how you can shift the SaaS levers into your favor:
Acquiring customers
1. Visualize funnel through closed loop marketing
Closed loop marketing allows the business to know what channels and initiativies are working best to grow traffic, convert leads, and close customers. Your marketing and sales software have to be in sync to see this insight. After a customer closes, your sales rep closes the lead within their CRM, and then this data syncs back to your analytics platform to show you the customer's whole path to purchase.
You need to this level of insight to map out your customer funnel. At a high level, HubSpot's sources report can show this information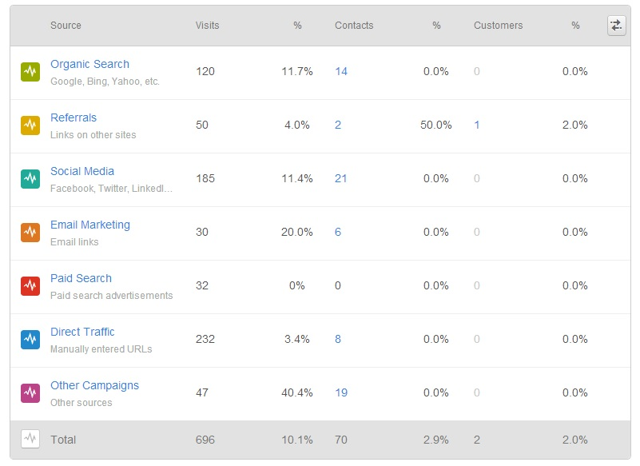 2. Improve your free trial to paid subscription conversion rate to >20%:
Once someone is trialing your software, they should be at a point where they have enough context to understand how this could fit within their workflow. They should also clearly see how it's an upgrade from their current solution.
Improve the trial to paid conversion rate by developing a trial nurturing program that provides walkthroughs, how-to's, and lessons on how to get the most out of the trial.
3. Improve new lead conversion rates:
At this point, you've likely heard of conversion rate optimization. CRO's primary focus is to get a user to take a specific action on the site. Some ways you can improve conversion rate are by:
Creating multiple offers on your site to see which offers convert best with your audience.
Using A/B testing to see how variations in messaging affect conversion rate. Go beyond small changes like button color variations.
Using event tracking to understand common behaviors on your site.
Incorporating smart content that is dynamic based on the users location, device, or source.
Heatmapping to see where users are drawn to on a page and making sure your call to action button is above the fold.
Retaining Customers
One of the biggest mistakes many companies make is losing focus on their current customers. Within SaaS organizations, a customer-first mentality needs to exist to lower churn and make the product better for existing users.
1. Lower churn
Churn is a hot button topic for all SaaS companies. SaaS companies get in trouble when they stop paying attention to those paying the bills.
Some ways to lower churn are by investing more in customer marketing programs, support resources/reps, and providing on-going educational programs for your customer base. The types of programs will highly vary based on your SaaS. However, don't forget there is tremendous opportunity in keeping your customer happy and turning them into an evangelist for your brand.
One analysis every SaaS company should take is to understand what are the signs when a customer is heading down the path towards churn. These signals could include:
Active usage.
If they are looking at specific content on your site on how to cancel their subscription.
An increased amount of support/technical issues.
For many of these signals, you can setup event tracking on your site to monitor these behaviors. After these behaviors are triggered, you can use automated workflows to send account managers communication to deeply connect with the customer to help solve their issues.
Interviewing or surveying customers who have already canceled is another way to understand their painpoints, challenges, and roadblocks from using your software.
2. Make your product sticky
Once people start using your product, SaaS companies need to focus on making that product as sticky as possible. Your customers need to be using it in their day-to-day workflows. Here a few ways to make your product more sticky:
Provide unique data: Moz's Open Site Explorer is great example of a company providing proprietary data that can't be sourced elsewhere.
Time-saving benefits: HubSpot's social share chrome extension is a huge time saver for marketers. Instead of creating tracking URLs and inputting content into each social channels, marketers can easily publish/track social content from any page on the web.
Be their data storage hub: HubSpot's CRM is a good example of this. If all of your sales data (activities, companies, contacts, and analytics) are stored inside the CRM, it's not going to be an easy transition to another system.
Monetizing customers
1. Use multi-axis pricing and offer additional products
SaaS's need to think about how they are going to be able to improve the lifetime value of a customer. Multi-axis pricing allows SaaS organizations to drive in revenue from the monthly/annual subscription as well as other ways. Here are few pricing examples:
Salesforce's pricing is based off subscription and # of Salesforce users
HubSpot's pricing is based of subscription and # of contacts in the subscribers database
Wistia's pricing based on subscription and amount of bandwidth used for video
Additional products offer another way to improve customer monetization. The more products of yours a customer is using, the less likely they are to churn. Increased revenue from additional product usage is also a result.
2. Know when a customer is an upsell opportunity
There are certain triggers that SaaS companies can identify when a customer is fit for an upsell. This trigger could be based on usage of your software, pages they're visiting on your site, or login username they are creating for specific kinds of users.
Use event tracking to measure these signals and automate workflows that send emails to sales reps or account manager to see if an upgrade would make sense.
3. Segment your customer cohorts/personas:
Last but not least, a clean segmented database will provide you not only with more effective marketing campaigns, but also clear insight into which cohort/persona is most profitable for your business. After understanding the LTV:CAC from your business as a whole, use this ratio for different segments of your customer base.
By understanding the LTV:CAC for each of your personas you can invest more into the profitable segments and spend less energy on others. You can easily segment your leads in HubSpot and run revenue reporting to understand these unit economics.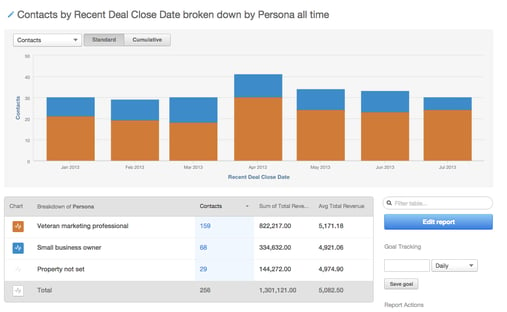 For any SaaS professional, it's important that you understand the metrics, strategies, and levers to see sustained growth and success. Big credit to David Skok on his SaaS Metrics 2.0 masterpiece for breaking these 3 areas down into even more detail.
What ways does your SaaS acquire customers, retain customers, or improve monetization?