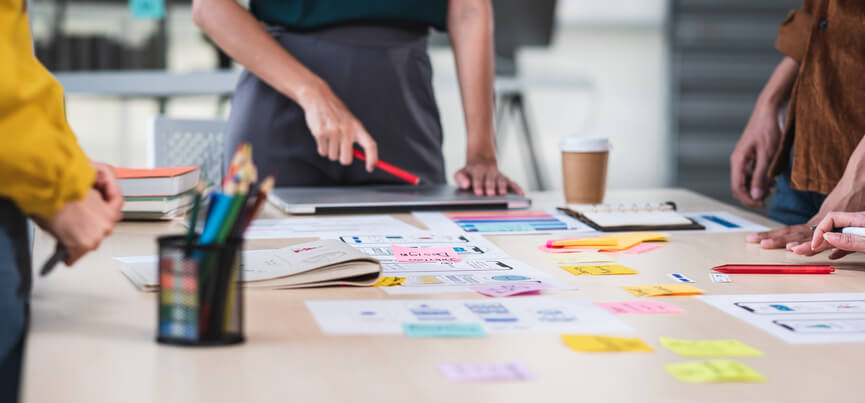 7 Healthcare Marketing Strategies to Grow Consultations
September 10, 2021
---
By Julia Bye
If you are a marketer in the healthcare industry, it is safe to say that your main decision-level healthcare marketing strategy is for requesting a consultation. It's the opportunity for a potential patient to meet the doctors and gauge whether they feel comfortable moving forward on a procedure.
Depending on the procedure, a consultation may be a big step for a potential patient to take. This is where the following healthcare marketing strategies can help. Use these tactics to grow your consultation requests and reduce the number of no-shows.


1. Address patients' biggest fears via premium content.
You likely hear common reasons a potential patient doesn't move forward with a consultation or a procedure. This can be a fear of the cost of an elective procedure or the fear of talking to your loved ones who will be concerned about the procedure you are considering. These fears can make or break whether or not a website visitor fills out a form for a consultation.
To relieve some of these concerns, build content that specifically targets these issues. For example, create an e-book that covers the different methods of affording surgery or a guide for how to talk to your loved ones about the procedure. This will arm a potential patient with the confidence and tools they need to take that next step all while building trust with your practice.


2. Personalize lead nurturing to a patient's procedure of interest.
Personalization is a powerful tool no matter what industry you are in. Why? Because people want to feel seen and that you are talking directly to them. Personalization works particularly well in lead nurturing emails aimed to move patients forward for booking a consultation.
If you are able to speak directly about a procedure and share relevant content for that procedure in lead nurturing, it will help move the patient forward with a consultation.
Pro Tip: Add videos to the lead nurture of your doctor talking about what to expect with the procedure of interest. Not only does this show the doctor's expertise and grow patient knowledge, it also puts a face to the doctor's name, humanizing them.
3. Feature patient stories and testimonials across your website.
Patients care about how comfortable they feel when meeting a particular doctor, but if a consultation hasn't happened yet, the best way for a potential patient to feel at ease moving forward is to hear what their peers are saying.
Interview patients with unique stories for content to be featured on your blog. (Note: These can also make great video content if it's in budget and the patient is comfortable being on camera.) In turn, they will likely share that content with their social media audience, which is great for potential referrals. Also, make sure all of the procedure pages on your website have relevant testimonials that showcase real patient experiences with your practice.
In fact, websites that shared user-generated content saw a 20 percent increase in return visitors and a 90 percent increase in time spent on site.


3. Add a doctor video to your consultation page.
It's a big win when you get people to your consultation landing! Now that you have them there, you want them to convert.
The most important thing a consultation landing page can do is to set the expectation for what the consultation will be like. Although this can easily be done with words, adding a video from the doctor talking through these expectations takes it one step further. This again allows the patient to put the doctor's face with a name and humanize them. It gives the patient a glimpse into whether or not they feel comfortable meeting for a consultation and, ultimately, a procedure.


4. Give patients a virtual option.
Virtual consultations started becoming more and more common at the onset of the COVID-19 pandemic; however, they are continuing to be an attractive option due to the immense flexibility they offer a patient.
The more friction you remove from your consultation process, the more booking requests you will receive. Offering a virtual option even after the pandemic is a simple change that makes a big impact.


5. Promote free consultation days for specific procedures.
Trying to grow one specific procedure at your practice? Consider making it an event complete with consultations, guest speakers, food, and swag. You can build hype for the event via email, on social media, and on an events page on your website. This will easily give that procedure a boost.


6. Reduce no-shows with SMS.
Communicating digitally is great, but with the busy lives your patients lead, text message reminders are a solid strategy to ensure that they show up for their consultation appointment. After all, you worked hard to get leads to convert on your consultation page—don't let them go cold before the meeting can actually take place!


Creative healthcare marketing strategies drive leads and conversions.
The healthcare marketing strategies listed above are just a handful of the creative ways you can drive more leads to convert on your website for consultations. Regardless of marketing tactics you try, always remember to think about your personas first and foremost and cater content and strategies to what you know about them!

About the author
Julia Bye is a Minneapolis-based Director, Client Strategy for SmartBug Media. With a background in agency marketing, she specializes in lead generation, lead nurturing, sales enablement, and content-based tactics that focus on her client's sales and marketing goals. Read more articles by Julia Bye.
Subscribe to get our new blogs delivered right to your inbox
Other insights you might like