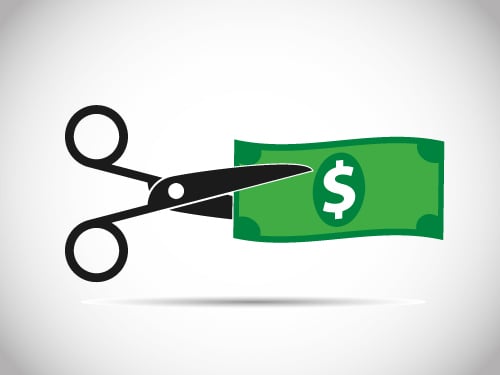 SaaS (software as a service) companies must consider cost of customer acquisition (COCA) since revenue comes over an extended period of time. If a customer is happy with the service, they will improve their lifespan with the company, making the profit that can be made from the customer increase considerably. However, if the customer is not please, they will churn quickly and the business will likely lose money on the investment that they made to acquire the customer.
Let's start with cost of customer acquisition (COCA) - the total sales and marketing costs required to acquire a new customer over time. Assuming you've created a great product that customers will love, SaaS CEO's are challenged to grow monthly recurring revenues quickly enough to offset (and pay back) customer acquisition costs before seed money runs out.
We've outlined the many benefits of inbound marketing in previous posts, but is inbound a wise investment for SaaS companies concerned with decreasing COCA? Here are a few ways inbound marketing can decrease COCA for SaaS companies:
1. Identify Personas
Any marketer will tell you the first step to creating a marketing plan is to know your audience. Identifying buyer personas will give your team a clear direction as to what content you should be producing and how to frame communication. You want to make sure your sales team is equipped with enough information to create meaningful contacts. Once you have a clear view of your leads, you'll be able to quickly identify prospects, saving your SaaS company time and money.
2. Social Media
As mentioned, SaaS companies main concern is to acquire new users quickly to begin generating recurring revenue. Growth hacking is a marketing technique focusing on low-cost and innovative alternatives to traditional marketing. Examples of this are often seen on social media marketing, where companies can reach a broad audience in a timely manner, at virtually no cost. Utilizing social media will cut down start-up costs and generate buzz, which will directly affect website visits. Facebook, Twitter, LinkedIn and Pinterest allow you to promote and share content with no cost outside of your own time spent.
3. Lead Generating Offers
Lead generating offers will drive traffic and create an ongoing relationship with existing customers. Again, this is vital for SaaS companies since they are concerned with on-going revenue. Once these leads have been generated, effective nurturing campaigns should be put into actions to keep contacts warm and funnel them toward sales conversations. Lead nurturing is all about understanding and accommodating your leads needs and expectations. 50% of qualified leads are not ready to buy - this is why lead nurturing is crucial to companies.
4. Blogging
Use a blog to attract and inform your website visitors. A blog is a great opportunity to become a thought leader in your industry - attracting potential customers. According to Hubspot, companies that have a blog have 55% more visitors and generate 126% more leads than those who don't. Hubspot provides free blog post templates to help you get started. Don't miss out on this chance to generate reasonable amounts of traffic for a low cost.
These are a few ways companies can reduce start-up costs and generate leads quickly with inbound marketing. Inbound marketing provides companies with the tools to quickly generate qualified leads and nurture existing customers, both critical components of a SaaS business strategy.
Has your company decreased COCA with inbound marketing? We'd love to hear about it! Please feel free to share in the comments below.