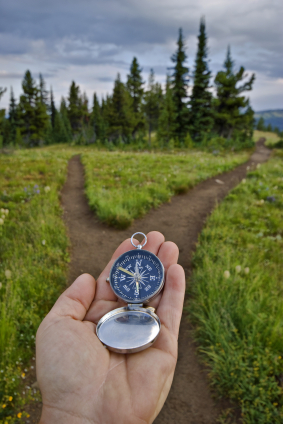 Four Proven Inbound Marketing Conversion Methods
April 3, 2013
---
By Ryan Malone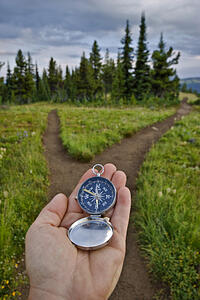 Embracing inbound marketing entails a different mindset and different ways of enticing your customers. Using proven inbound marketing conversion methods like calls to action, landing pages, email marketing, lead nurturing and marketing automation increase click-throughs and generate more leads than traditional methods. Try these proven inbound marketing conversion methods for more lead action.
Calls to Action
"Call to actions promoting ebooks get almost twice the click through rates as emails promoting webinars" (Source: @HubSpot).
Calls to Action are conversion methods that help direct your prospects and customers to take action: download a white paper or ebook, sign up for a newsletter or register for a webinar. CTA's should be large enough to grab the attention of a visitor, but not so large that they overwhelm the page. TIP: Include a graphic in the button for more eye catching results.
Landing Pages
"68% of B2B businesses use landing pages to garner a new sales lead for future conversion" (Source: @MarketingSherpa).
When a website visitor clicks on a call to action they should be sent to a landing page. The landing page will outline the details of the offer with compelling photos, graphics and text as to why the visitor should share their information with you. There must always be a perceived value for them to entice them into giving up their contact info. When website visitors fill out forms on landing pages, they typically become leads. TIP: Don't ask too many questions on your form – it scares prospects away.
Email Marketing
"The average click-through rate for triggered emails is more than double the rate for mass emails." (Source: @Epsilon)
What do you do if a visitor clicks on your call to action, fills out a landing page, downloads your white paper, but still isn't ready to become a customer? You have to remind them how wonderful/helpful/informative the information they received from you was – and why they should buy from you. Email marketing fosters a longer-term relationship with that lead. And if they have recently downloaded information and found it helpful, they are more open to receiving your emails. TIP: "88% prefer to receive HTML emails vs. 12% who prefer plain text from companies" (Source: @HubSpot).
Lead Nurturing
"79% of marketing leads never convert into sales. Lack of lead nurturing is the common cause of this poor performance" (Source: MarketingSherpa).
Lead nurturing refers to email marketing structured in a series of emails over a specified period of time containing sequential content. Lead nurturing emails or campaigns are often triggered by specific landing pages. If a prospect downloads a white paper on running shoe features, a great lead nurturing campaign should begin showcasing shoes, gear and tips for runners. Depending on the buying cycle, the emails should be sent out from daily to weekly for a series of 4-5 emails. Because of their triggers and sequence, lead nurturing campaigns can be more relevant, and more likely to engage prospects. TIP: Make sure your emails are HTML, have graphics (but not too heavy) and have a compelling offer.
Do you need help with your inbound marketing? SmartBug Media can help. Contact us to learn how landing pages, calls to action, lead nurturing and emails can benefit your company.
Are you using any of the above marketing conversion methods? What is working best for your company?

About the author
Ryan Malone is the founder and Chairman of the Board of SmartBug Media and is a veteran of Deloitte & Touche, Seagate and several venture-backed technology companies. When he's not leading SmartBug and helping clients build high-octane marketing organizations, he's loving his wife and daughters and unsuccessfully learning the guitar. Go Terps! Read more articles by Ryan Malone.
Subscribe to get our new blogs delivered right to your inbox
Other insights you might like