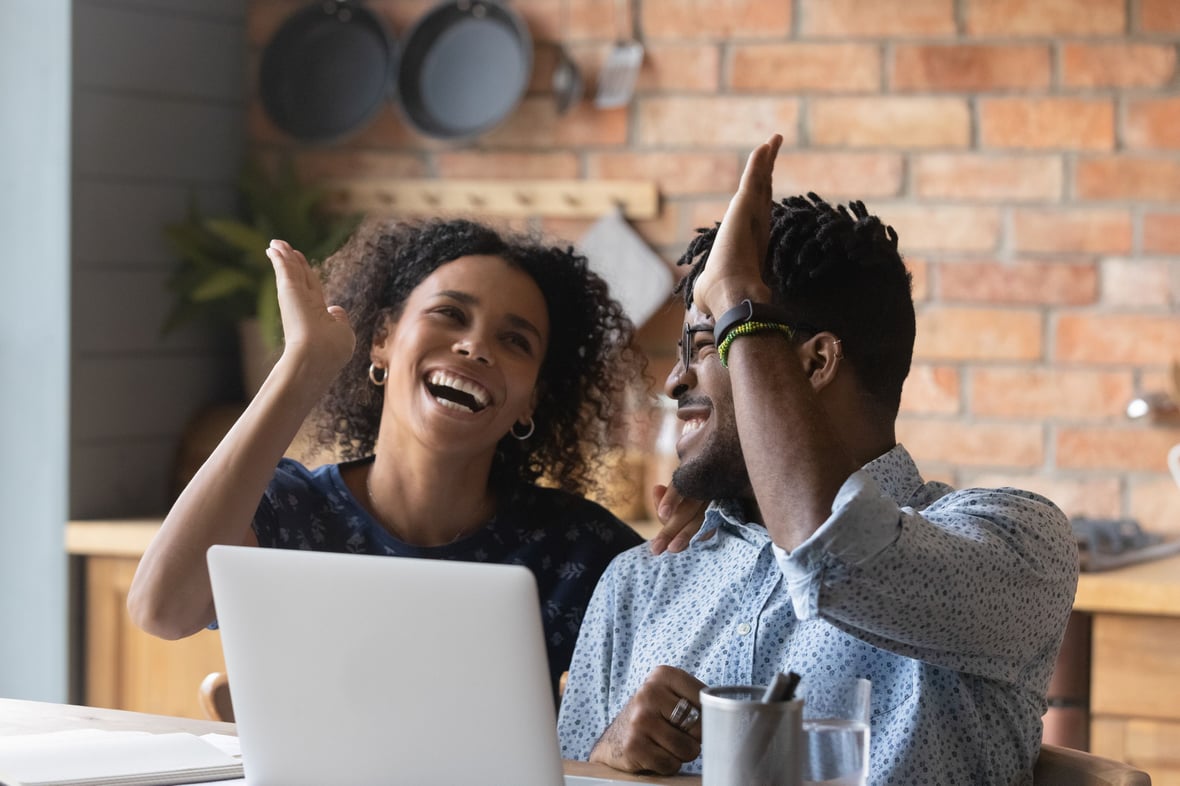 Conversion Rate Optimization Best Practices and Quick Wins
April 19, 2022
---
By Mike Wolfe
Are you looking for clear-cut, tried-and-true methods for conversion rate optimization (CRO) that you can implement today? Then look no further than your existing website ... from the perspective of your audience. Standard website best practices aside, there aren't many cookie-cutter, one-size-fits-all optimizations that will improve your website conversions overnight. Why not? Because the combination of your website, visitor behavior, and conversion goals create a unique scenario that requires a little strategic evaluation in order to find the best optimization opportunities.
Although there are zero shortcuts on the path to website optimization, this article is meant to get you up and running quickly with CRO best practices built around your most important asset: website visitors. Let's dig into some specifics, with some pro tips from my fellow SmartBug® Charly Mostert.
What Does CRO Really Mean?
First, what does conversion rate optimization really mean? It's pretty self-explanatory in the name—optimizing the conversion of visitors of a website or webpage into leads—but there are both narrow and broad definitions to consider.
Narrow definition: Making changes to the elements of a single webpage to improve performance
Broader definition: Viewing a single page within its context of the larger user journey, and using that context to make tactical on-page changes to improve performance
The narrow definition focuses on specific things on the page that will increase form submissions, reduce exit or bounce rates, or get users to take a certain action. The broader definition takes a step back to consider the holistic user experience, focusing not only on what's happening on the page but also on how people are arriving on the page and what expectation or intent they have when viewing the page.
Your CRO mission is to have the complete broad and narrow view of your visitors and understand the specific optimizations you can make to reduce friction in their journey. In other words, aim to make it so easy for your audience to navigate your site and take the desired action (convert) that they don't even have to think about it.
Top 4 CRO Best Practices for Quick Wins
With that information in mind, let's get to some quick wins.
1. Evaluate basic web usability requirements.
Your visitors decide whether or not your website is worth their time in a matter of seconds. And if they decide to stick around after their first impression, you only have a few more seconds to help them navigate where they want to go.
Put yourself in your visitors' shoes by visiting your page and asking a few questions:
Does the page load quickly?
Does the page look visually appealing and organized?
Is the page mobile friendly?
Is the navigation sticky when scrolling?
Is there a visual hierarchy to navigation options, or is it overwhelming to find where to go next?
If you're not sure about one or more of these questions, you may want to read up on UX/UI before jumping into CRO. You might find that visitors aren't even taking the time to view the elements you plan to optimize.
2. Align visitor expectations with page copy.
When arriving at your site and sticking around to engage, website visitors have expectations based on the images and messaging that led them there. Consider how visitors are getting to your website and make sure the page delivers the expected outcome. If their first impression is not aligned with what they expected to see, there's a good chance confusion or friction exists in the user experience.
Here are some examples to consider:
For pages receiving organic traffic, compare page titles and meta descriptions with page copy to ensure search results are setting the right expectations for what's actually on the page. If this doesn't line up, consider some quick edits to the page, page title, or meta description copy.
Note: When evaluating copy, keep a close eye on relevant keywords that are bringing traffic in. You don't want to edit copy in a way that hurts your rankings.
For pages receiving paid media traffic, do the same thing with your ads. Compare the action-oriented verbiage used in your ads with your page copy. Are your ads promising something your pages aren't delivering? If so, do some quick edits to align expectations.
3. Simplify the steps to conversion.
Every visitor coming to your website has some sort of action in mind. And unless they're an internal employee, competitor, or a vendor trying to sell you something, their intended action likely falls somewhere within the buyer's journey. For those visitors, you'll want to meet their expectation (see tip No. 2) while also providing the simplest path to conversion.
Here are some examples to consider:
If educational, awareness or consideration stage content is what brought a new visitor to your site, how easy is it for them to quickly consume the content they were promised? If the content is gated behind a form, consider the length of the form and the depth of questions asked. If users don't find the content interesting or valuable enough to fill out a form and download, you either need to make the content more interesting or simplify the form—maybe both.
Note: Some would say you should ungate your content. Learn more about the gated vs. ungated content debate.
If product or service information, or specific decision stage offers, bring visitors to your site, how easy is it for them to find your bottom-funnel step to conversion? Should they request a demo to see certain features? Should they request a consultation to discuss their challenges with experts who can help? Whatever that step is, it should be obvious and presented in a clear and compelling way. If your only conversion opportunity is a "Contact Us" form, you might be losing conversions simply because that's too vague for visitors and it doesn't really feel like a natural next step.
4. Implement a heatmapping tool on your site.
If you're having trouble identifying visitor expectations, or if you want to gain a deeper understanding of your visitor's journey, install heatmapping software. A website heatmap provides a visual representation of real user engagement that you can use to guide your website optimization.
Software like Lucky Orange and Hotjar take a lot of the guesswork out of user behavior by showing how real visitors are engaging with various elements of your website. With mouse-over and click recording, you'll see exactly where visitors stop to read, how far they scroll down pages, and how they navigate through your menus and calls to action (CTAs). Within a few minutes of reviewing visitor activity, you'll quickly realize some areas for improvement.
These quick wins can get you in the right frame of mind for CRO, but for a more planned, strategic effort, let's talk about putting these ideas into practice in a CRO audit.
CRO Audit Best Practices
A comprehensive CRO audit will help you plan and coordinate a concentrated effort to turn performance around. Follow these CRO best practices to get the most out of your optimization efforts.
Set expectations.
Start with one clear objective for your page. Maybe you want to improve "Request a Demo" form submissions on the homepage, or maybe you'd like to see more content offer form submissions on a landing page. Define your scope and objectives to stay focused on the task at hand.

Common starting points are:
Homepage: Increase bottom-funnel form conversions
Key product or service pages: Increase demo requests or free trials
Popular content offers: Increase downloads
Benchmark page performance.
Make sure you have the right tools to measure conversion rate optimization objectives. Google Analytics is the most commonly used free tool available, and it can tell you a lot about user behavior on your site. If a website is hosted on the HubSpot content management system (CMS), you'll have access to additional conversion insights and CTA engagement.
Whether you're trying to increase traffic, conversions, or touchpoints in the buyer's journey, it's helpful to start with a benchmark of data you can compare new optimization efforts against.
Gather optimization ideas.
Using insight gained from heatmaps, Google Analytics, and HubSpot—or from general observations (mentioned above) if you don't have those tools—compile a list of changes you think will have a positive impact on page performance before jumping into testing. List your ideas in a spreadsheet that can be used to prioritize, track, and organize your tests. It's easier to prioritize and track from a list than to start randomly testing ideas without a compass.
Conduct experiments.
With a narrow scope, desired goals, and measurement tactics in place, begin your optimization by A/B testing a small number of changes at a time. Testing several variations at once is possible, but certainly more complicated. Avoid these pitfalls when running multivariate testing, and use a sample size calculator to determine the statistical significance of your results.
There you have it. With the right focus on visitor behavior and a specific plan in place, you can start optimizing your website today. Want to see a real example of how alignment between paid media traffic and on-page copy led to conversion rate success? Read about the work we recently did with CallRail.

About the author
Mike Wolfe is an Inbound Marketing Strategist at SmartBug Media helping clients find success through inbound marketing. Read more articles by Mike Wolfe.
Subscribe to get our new blogs delivered right to your inbox
Other insights you might like