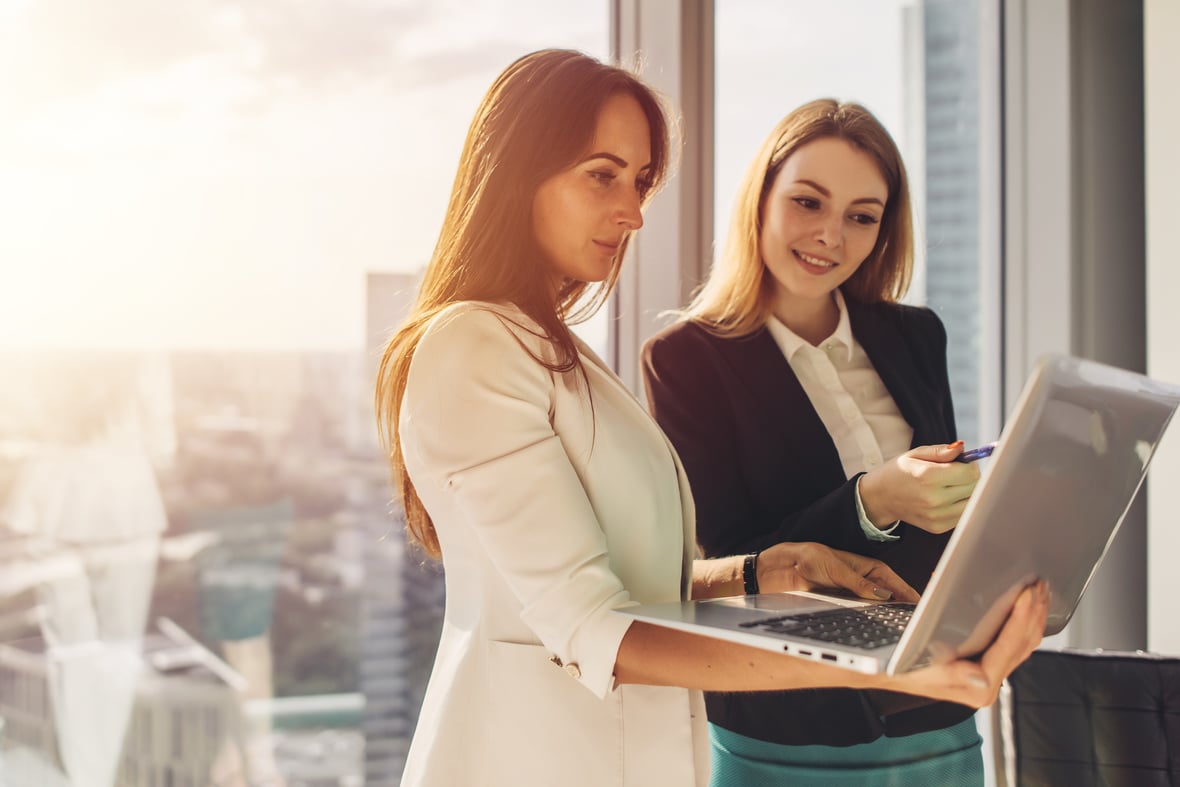 Must-Have Marketing Tools, Tactics For Credit Unions
December 2, 2019
---
Not only is your credit union different than traditional banks and financial institutions, but it's also different than every other credit union out there. However, there is one commonality you share: a strategic marketing budget. Below, you'll learn how to maximize your marketing budget with must-have marketing tools and tactics.
We'll help you take into consideration your unique offerings (products and services), as well as your location and member demographics, so you can develop a marketing strategy that differentiates your credit union from the competition, helps to attract and retain new customers, and focuses on what sets you apart from other financial organizations.


Here are must-have marketing tools and tactics designed specifically for credit unions.
Tactic #1: Focus on Your Values
People don't make decisions based on just one factor. Although you may think your current customers choose your credit union based solely on financial factors (e.g., annual percentage yields (APY) offered, checking fees, and so on), in actuality they make decisions based on many factors which include: emotions, community, connection, and personal values. In fact, neuroscience confirms that 95 percent of our purchasing decisions are made subconsciously and people rely more on emotions and experiences when making these decisions.
If you were to market based on your financial offerings alone, it wouldn't take too long before another institution dropped in and offered the exact same thing—or something better. So focus on what differentiates you in the non-tangible sense from other financial institutions in the area.
Is your credit union involved with the community? (Local food drives, neighborhood improvement projects, community engagement, etc.) Include that as part of the story you tell in your marketing. Focus on community connectedness, trust, belonging, personal connections, and tie those things in with your financial offerings.
Tactic #2: Invest in Meaningful Content
No story can be told without a little content planning. A content marketing strategy that focuses on your values will be key to differentiating yourself from the competition.
When developing your content strategy (whether it's new content once a month or several times a week), consider your voice, the products and services you will be producing your content around, and the resources you can offer lifelong members and prospects who may not be familiar with your brand.
The voice you use to tell your story can be developed with the help of your customer data. Pull together who your current customers are from their account histories, social media, support center information, and email communications so you can speak to prospects in a voice they understand about products and services that are of interest to them.
This content can span across your websites, blog, mobile app, email, and social media accounts, and directly address the emotions, needs, and questions of the members you'd like to attract. Also, consider resources like loan calculators and webpages dedicated to rates—these are the decision-making tools future members will depend on when deciding what financial institution to join.
Answer commonly asked questions on your blog or through the utilization of infographics.
Use podcasts, videos, or webinars to tell stories that resonate with your target market.
Share tips for saving money, buying a home, and building credit by writing e-books and how-to guides. Share customer testimonials, reviews, and case studies to develop trust with your audience and make sure to optimize your content with SEO so that your target market can reach you.
A good content strategy will include improving the user experience with high-quality content that boosts your authority as a financial expert, and improving your organic search rankings through effective utilization of keywords and a thorough understanding of user intent.
Before developing your content strategy, utilize a web analytics tool (see suggestions below) to get a solid picture of where you currently stand. Common baseline metrics include search position, traffic volume, time on page, and bounce rate. Once you have these, you'll have a clear picture of where you are and where you can improve.


Tactic #3: Start a Member Referral Program
According to a Nielsen study, 92 percent of people trust recommendations given to them by friends or family over all other forms of advertising. In addition:
Referrals are gold. If you don't already have a referral program set up, now is the time. In the age of social media, spreading the word about your referral program is as easy as shooting out a few strategic social media posts along with an in-depth blog about your referral program.
Consider the fact that the average cost per acquisition (CPA) for credit unions are around $400, and now consider how valuable it would be to have a $25, $50, or even $100 referral program at your credit union. That's a huge amount of savings on your CPA. Members that are satisfied with your services will be more than happy to make a referral when they're being awarded for their time and participation.


Tactic #4: Use Digital to Attract a Younger Audience
The average credit union member is 47 years old, way past the prime age for taking out a home loan and dead in the middle of earning income from interest. From a bottom-line perspective, the average return on member (ROM) will start to decline if a credit union does not reach out to and attract a younger audience—a younger audience that's getting married, starting families, launching businesses, and buying homes.
Millennials turn to their parents, peers,, and online forums for financial advice, and they make their decisions based on digital convenience and functionality. Take the simple fact that millennials prefer chat over traditional forms of customer service. If your credit union isn't able to provide a service to digitally answer questions in real time (e.g., online chat, chatbots, email, social media posts, and so forth), then these millennials will turn to another financial institution that is more technologically savvy.
According to a credit union marketing trend report by MDG Advertising:
24% of millennials stated they would not use a financial institution that didn't offer online chat capabilities.
44% of online users said that having questions answered in real time was one of the most valuable features a website could offer.
2.5 billion people across the world have at least one messaging app installed on a smartphone.
Attracting a younger audience means connecting with them on the mediums they use, and that means developing a digital marketing strategy targeted to younger populations.


Marketing Tools to Bring Your Tactics to Fruition
Web Analytics
How do you know if your website is resonating with your current and prospective members if you aren't looking at the backend? Web analytics tools give you a greater understanding of your audience with dedicated technology to better visualize user behavior using features like recorded user sessions, heatmaps, scroll maps, and more.
Some of the more popular web analytic tools used by credit unions include: Google Analytics, IBM Digital Analytics, and Yahoo Web Analytics.


Audience Data Management
Audience data management (ADM) platforms allow you to collect and manage your data for digital marketing purposes. They're powerful in that they allow credit unions to identify specific segments of an audience in order to create targeted online marketing campaigns. ADMs also integrate with programmatic display advertising solutions (DSPs) which analyze, segment, and target audiences more precisely with a key function to target folks that are similar to current prospects and customers.
Some of the more popular ADM tools used by credit unions include: Oracle (BlueKai), LiveRamp, Audience Studio, and Lotame.


Demand Side Platforms
Demand side platforms (DSP) essentially allow credit unions to buy ad inventory, with the ability to target the right ads toward the right users at the right time, with a high return on investment and significantly increased conversion volumes.
Some of the more popular DSP tools used by credit unions include: The Trade Desk, Simpli.fi, and Twitter Ads.


A/B Testing and Optimization
If you're looking to optimize your conversion rates, A/B testing helps by gathering both qualitative and quantitative user insights to better understand your prospects and optimize your content moving forward.
Some of the more popular A/B testing and optimization tools used by credit unions include: Google Optimize, Optimizely, and Visual Website Optimizer.


Live Chat Tools
Today, 24/7 self-service access is in demand across the digital landscape. For credit unions, this extends beyond online banking and impressive websites and into the convenience, anytime access, and superior customer service of live chat tools.
Some of the more popular live chat tools used by credit unions include: LiveChat, Live Person, and Rocket.Chat.


Marketing Automation
With marketing automation tools, credit unions can track digital engagement across all channels and get smarter about their marketing strategies. Marketing automation offers a thorough, quantitative analysis of all digital interactions spanning the entire web from your website to your social media channels.
Some of the more popular marketing automation tools used by credit unions include: HubSpot, Marketo, and Doxim.


Video Platforms
From animated how-to videos to client testimonials to fun holiday-themed videos, credit unions are utilizing video platform technology to further socialize their message.
Some of the more popular video platforms used by credit unions include: YouTube, Vimeo, and Brightcove.


Tag Management Solutions
Tag management solutions allow for the deployment of various marketing technologies across all websites from one centralized location and have the capability to capture and send additional data to web analytic platforms, giving credit unions more insight into user behavior across all websites.
Some of the more popular tag management solutions used by credit unions include: Google Tag Manager, Ensighten, and Adobe Dynamic Tag Management


Social Media Tools
Harking back to a tactic mentioned earlier, "focus on your values" social media is a great way to connect with your community using solid content via social media platforms. Social media platforms allow you to engage with users from around the world, as well as those across the street. Credit unions are utilizing their own employees and creating effective social media strategies that deliver authentic content to targeted audiences, while engaging with the communities they serve.
Some of the more popular social media tools used by credit unions include: Facebook for Websites, Facebook Custom Audiences, and AddThis.
And there you have it! All the tactics and tools you need to start developing a thoughtful and lucrative marketing strategy that will differentiate you from your competition, help attract and retain new customers, and focus on what sets you apart from other financial organizations.

About the author
Kelly Jean Forrest was formerly a Marketing Consultant at SmartBug Media. Kelly brought more than 6 years of experience to SmartBug, along with a passion for digital marketing and curiosity for learning new trends and best practices. Outside of work she is passionate about travel, loves yoga, adventures that involve food, and coffee. Read more articles by Kelly Jean Forrest.
Subscribe to get our new blogs delivered right to your inbox
Other insights you might like