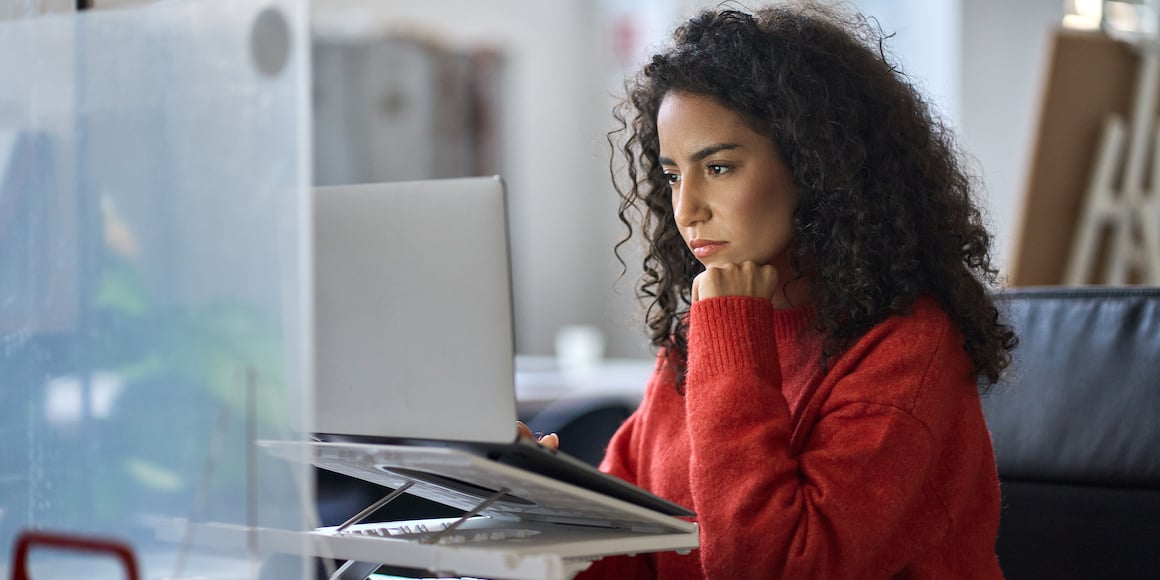 Creating Buyer Personas That Drive Results: A Marketer's Guide
April 6, 2023
---
By Paige Kummer
If you're a marketing professional, you've probably heard the term "buyer persona" more times than you can count. Buyer personas are an essential part of a successful marketing strategy because not only do they define precisely whom you're trying to reach, but they also inform so many aspects of your business.
Buyer Personas 101
Before we dive into how to create a buyer persona (with or without interviews), it's important to understand a few basics.
1. What is a buyer persona?
A buyer persona is a semi-fictional representation of a business's ideal customer. It is a detailed description of a hypothetical individual or group of individuals who embody the characteristics and traits of the business's target audience.
2. Why is it important to the business to have buyer personas?
The purpose of creating buyer personas is to help businesses understand their customers better, tailor their marketing efforts to their specific needs and preferences, and improve customer acquisition and retention.
3. How do businesses use buyer personas to inform marketing strategy?
Buyer personas are the "secret sauce," and not just for your marketing team. When you have an in-depth knowledge of your target audience(s), it helps to inform messaging, channel selection, product development, content strategy, sales approach, and more.
4. How do you find data to create buyer personas?
Traditional ways to develop buyer personas include conducting market research (primarily digital data), analyzing CRM or business data, getting input from the sales team, or gathering feedback from existing or prospective customers.
5. What should be included in my buyer personas?
No matter which approach you ultimately take to creating your business's buyer personas, creating a buyer persona template can help keep you true to your mission. The following are typical components of buyer personas:
Demographics

Behavioral patterns

Professional status

Psychographics or motivations

Pain points and challenges

Influences and information sources

Buying preferences

Purchasing process
Below, we've outlined a few of our favorite "low touch" ways to do persona research. These tactics won't give you a fully polished, complete, and robust persona you can use to guide your marketing for years to come, and they shouldn't replace traditional research techniques such as customer interviews. However, they represent our favorite ways to get up and running quickly with some useful persona intelligence.
Interview-Style Strategies for Persona Development
Although interviewing your customers themselves and actually asking them some essential persona-building questions is always the best way to do persona research, setting up these types of meetings can be difficult if you don't have many customers to interview, don't yet have a relationship with them where an interview would be appropriate, or can't find a mutually agreeable time to meet.
Here are some other ways you can collect interview-style research without ever talking to your personas:
1. Use surveys.
Use a free service such as Google Forms or SurveyMonkey to create an online survey that you can send out to your customers, then look for trends in the responses you get. Going to a trade show? Grab a tablet and have people fill out the survey at your booth or ask people your survey questions as they go by and keep track of the answers yourself.
2. Interview your coworkers.
Does your organization have a customer support or sales team? If so, it's quite literally these team members' job to spend their days interacting with your prospects and customers (aka your personas). Ask your coworkers some of the primary persona-building questions you were planning on asking your personas themselves (but keep in mind that the answers you get may be biased).
3. Ask the interwebs.
If you have an inkling of the social media networks your personas frequent, pose a persona research question to the web. Here's an example on Twitter:
Pro tip: If you're using Twitter, be sure to include hashtags that your personas follow or use to make sure you get your message in front of the right audience.
Depending on the demographics or behavior of a persona, you could also use Facebook, LinkedIn, Instagram, TikTok, YouTube, or even Quora.
Completely Contact-Free Buyer Persona Research Techniques
Doing primary persona research by actually talking to the people who are—or may be—your persona is a surefire way to build a kick-butt persona. And to have a truly great persona, you must do that research at some point. But if you don't have anyone to interview—or already tried the above strategies—here are some ways to research your persona without having to talk to anyone.
1. Read job descriptions to help develop buyer personas.
If your organization is B2B, check out the job descriptions for the roles your personas occupy within their companies. If you can find an opening for that role on one of your customers' websites, fantastic! If not, try using websites such as Glassdoor or LinkedIn.
2. Read market research reports.
Excerpts from reports for a wide range of industries are available online and can provide helpful insight into some of the biggest issues facing your target market. Although not every one of these industry-wide goals and challenges may apply to your persona, they're a good place to start learning.
3. Find customers and prospects on social media.
What networks are they on? What networks do they avoid? What are they talking about? What questions are they asking?
4. Find customers and prospects on LinkedIn.
What groups are they a part of? What are the conversations taking place in those groups?
Bonus: Check out the profiles of other group members, as well. What similarities do you notice? What groups are they members of?
5. Read industry blogs.
What are the most popular topics? What do the comments say? What questions are they asking? Also check out commenters' social media profiles.
6. Use HubSpot or your marketing database software to help.
Browse through some of your customers' or qualified leads' contact records. You can gain a lot of insight simply by looking through some of your contacts' timelines! What content topics are your personas gravitating toward? What emails are people opening (or not)? What pages are they visiting? Look for trends in their behaviors.
7. Lean on your market research and get help from AI to create buyer personas.
Now it is possible to engage with AI to create your buyer personas (after completing your own market research online). The below example is an introduction to the topic and framework for response from ChatGPT.
What are some other ways you can think of to research personas? Let us know by tweeting us at @SmartBugMedia.
Looking for even more on creating comprehensive personas for your business? Check out The Ultimate Guide to Inbound Marketing Personas!
This blog was originally published on August 14, 2015 and has been updated since.

About the author
Paige Kummer is a Marketing Strategist based in Washington State. When she is not educating her clients on best practices and creating killer content, you can find her spending time with her husband, twin sons, 2 dogs, and 10 chickens Read more articles by Paige Kummer.
Subscribe to get our new blogs delivered right to your inbox
Other insights you might like