Skip to content
Services

A full-service agency that delivers to every corner of your marketing ecosystem.

Services Overview

About

Work

Client Success

Recent Case Studies

Technology

Ashling Partners

How We Used a Digital Overlay at an In-Person Event to Increase MQLs

Read the Case Study

Partners

Join forces with HubSpot's highest-rated partner agency to maximize your investment.

Level up your email and SMS strategy with our Elite Master Klaviyo experts.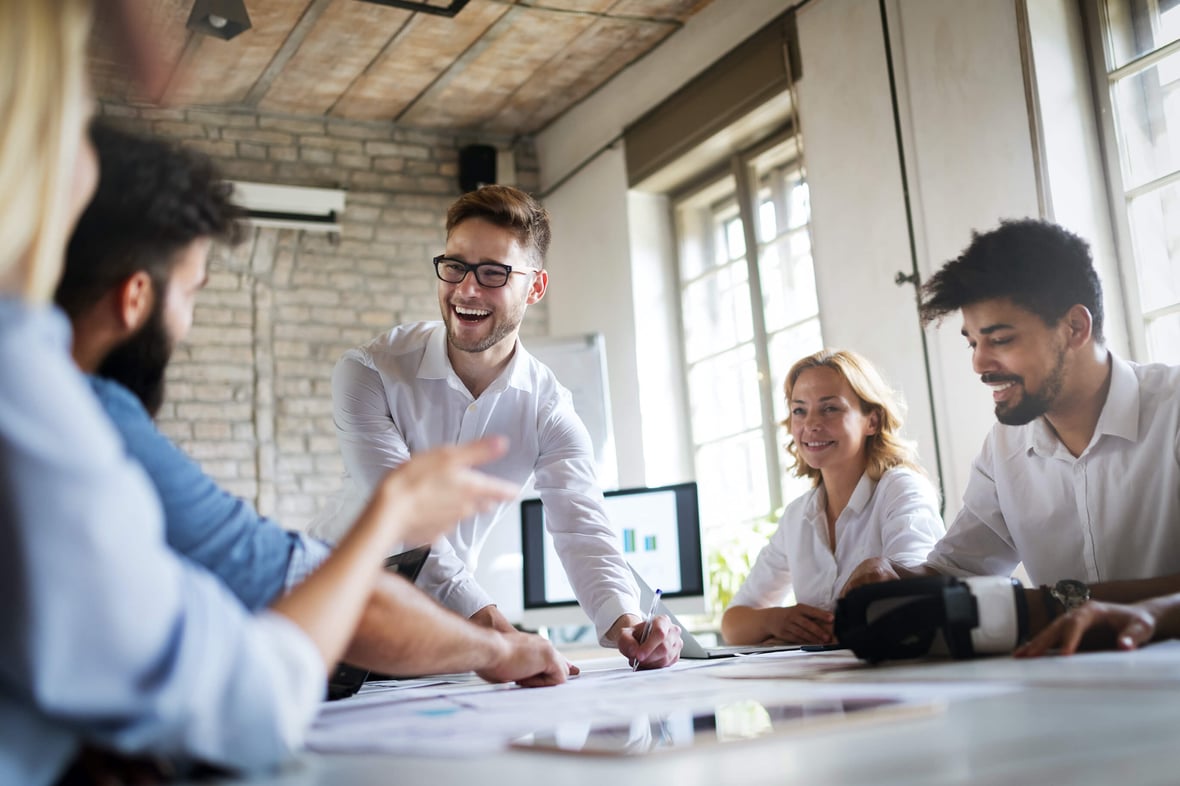 7 Tools to Use in Content Brainstorms
December 16, 2019
---
Developing new, interesting, and share-worthy content can be quite difficult to do on a regular basis, especially when you're writing for multiple niches and/or shortened timelines.
You've probably already bookmarked all the discussion forums (such as Reddit and Mix, formerly known as StumbleUpon), content curation sites, and social media groups that focus on content development, so we won't get into those here—instead, we've compiled seven of our favorite tools that will help you effectively brainstorm and come up with new ideas for your future content endeavors.


Topsy provides you with the ability to see what tweets, photos, and videos are trending across the web.
Not only is this helpful when you're trying to tap into what content is the most engaging, but it also gives you a bird's-eye view of who the main influencers are for various topics. You can use that information to continue the conversation by developing content on your own and tagging the influencers who have already shown an interest in the subject, thus increasing the likelihood that these influencers will share your original content across their networks.
For Example: You find a trending topic on "improving the SEO of a small business" but notice none of the influencers have addressed the importance of a NAP (name, address, phone number). You could then write a piece focused on the importance of a NAP as it relates to SEO, and tag the influencers that have been chatting about it recently.


Similar to Topsy is Google Trends, which will also give you a bird's-eye view of the most popular and trending topics in your industry, in this case based on data acquired from Google searches. You can simply type in one of your keywords and filter results by date, region, subject, and so on, and see your results in easy-to-read graphs.
For Example: If your client is an SEO expert and you're developing a new piece for their blog, a simple search on Google Trends for the keywords "SEO Marketing"­­­ will show you the interest in those keywords over time (divided by geographic location), as well as topics and search queries related to your keywords (ranked by popularity).
Quora was designed to be used as a knowledge-sharing platform, and it operates as a question-and-answer website with over 80 million users. Anyone can post a question, and anyone can answer. It's an incredibly helpful site for gathering new ideas on super specific niches and gaining insight on current trends in a specific industry. You can post your own question or search through a daily repository of 3,000–5,000 new questions a day.
For Example: You may be doing a content piece on tools that small businesses can use to improve their marketing efforts. A quick search on Quora will give you this exact question: What are the most important marketing tools for a small business? You can start your research by reading the 75 answers Quora users have provided.


Google News is a super easy way to utilize your keywords, industry, product, or service to learn about current events and news related to your topic. With a little research, you can use today's news and develop a quick and easy piece with your own angle.
For Example: If you're doing a piece on cybersecurity, you might find a new and relevant angle for your article by doing a quick search on Google News with the keyword "website." Many of the results we pulled up had to do with scammers building completely fake, but authentic-looking websites to steal customer information—an excellent angle for your cybersecurity article.


Another helpful tool Google provides (for a small charge) is Google Consumer Surveys, which gives you a bit of insight into the minds of your target audience without the need for a ton of marketing research. The platform helps you design a survey, finds the users to answer your survey questions, and delivers the full results of your survey in as little as three days. This is an extremely helpful tool to learn what it is, exactly, your target audience is interested in.
For Example: Let's say you operate a blog that focuses on marketing in the financial sector. You can push out a survey asking folks what information they're looking for when it comes to their finances (either personal or business) and utilize those answers to develop new and interesting content.


When it comes to content curation, Pinterest is king. Pinterest?! Isn't that just another fluffy website full of photos of cupcakes and shoes and endless amounts of recipe ideas? We're so glad you asked! Beneath its fluffy exterior, Pinterest is a powerful content curation machine that collects, organizes, and displays information relevant to any particular topic or area of interest. Plus: It's a crazy good social media tool that doubles as a search engine, helping you to easily find new (potentially untapped) content to curate.
For Example: Let's say you're writing an article titled "Top 10 Website Optimization Mistakes to Avoid." Doing a quick search for "website optimization mistakes" provides thousands of relevant results, from blogs written on the topic to infographics breaking down the subject. Not only can you easily collect all this information and organize it into your own Pinterest boards, but the variety of the search results can also give you ideas of new angles to cover.


Like Pinterest, LinkedIn may not have popped out to you as a useful tool when it comes to brainstorming new content ideas. But with 3 million active users who share content weekly, LinkedIn is a great repository of information in the form of discussions that can be used when writing an industry-related post. By joining LinkedIn groups related to your industry, you can easily find what interests those folks the most.
For Example: If you're writing a blog post about affiliate marketing, you could join the Affiliate Marketing Group on LinkedIn (which has 41,196 members) and read up on what these folks are sharing and discussing in order to come up with some content ideas.
By adding any or all of these tools to your tool belt, you'll say goodbye to the days when developing new, interesting, and share-worthy content on a regular basis felt like a chore. These tools will not only help you effectively brainstorm and come up with new ideas for new content, but they'll also help you build an arsenal of content ideas for years to come.

About the author
Jennifer Shore was formerly the Director of Marketing of SmartBug and a Seattle-based writer who has received numerous awards for her work. In her role at SmartBug, she is responsible for the development, execution, and optimization of the high-growth lead funnel, nurturing, and customer acquisition. Read more articles by Jennifer Shore.
Subscribe to get our new blogs delivered right to your inbox
Other insights you might like