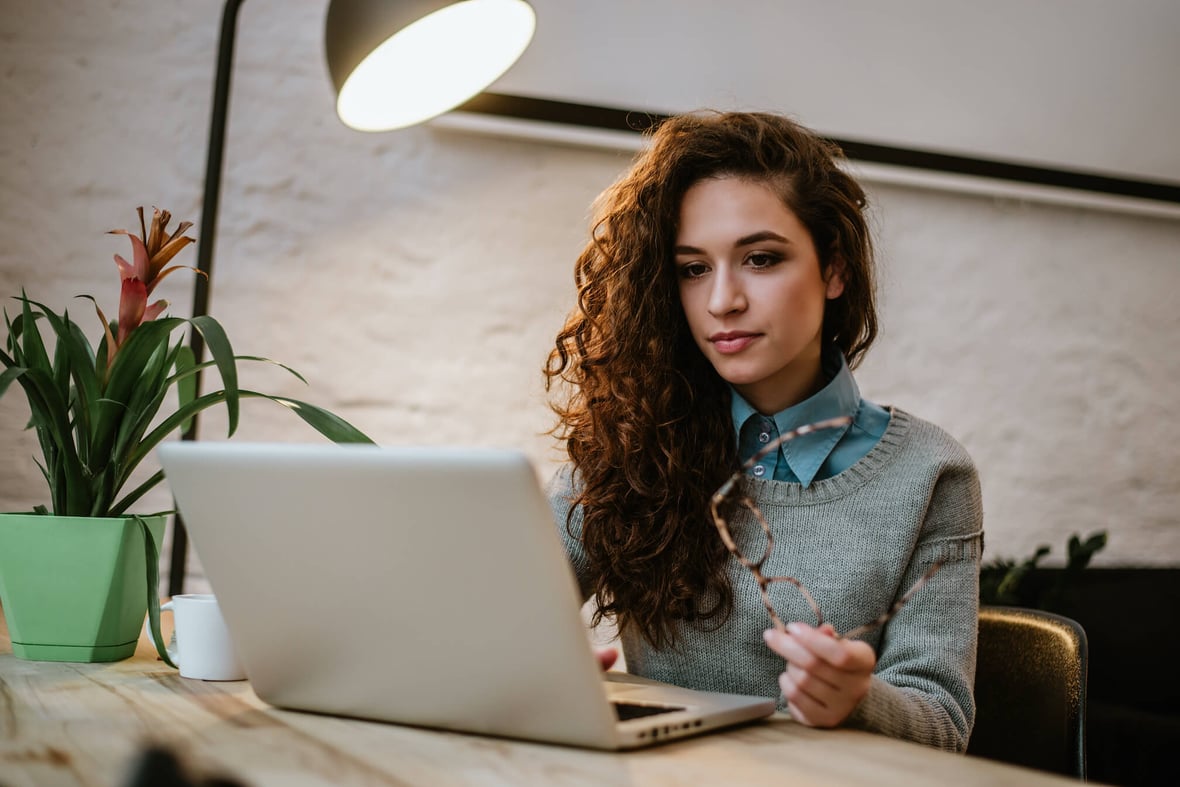 3 Ways to Make Your Complicated Product Website Easy to Understand
March 16, 2020
---
Regardless of the complexity of your products or services, when it comes to your website, you have one goal: Make your website easy to browse, easy to navigate, and easy to understand.
A lot of that ease of use comes back to educating your website visitors, especially in more technical industries such as manufacturing. One UX expert has developed a website-specific knowledge gap, which is the amount of information a user needs to know in order to successfully use your website. Ultimately, you want this gap to be nonexistent, meaning that a user should already have all the knowledge he or she needs to use your site before he or she gets to your site.
If your services or products are especially complex or technical—and maybe totally new to the market—how can you set up your site in a way that is totally intuitive for your visitors?


1. Make the Research Process Easy
Seventy-six percent of consumers say the most important factor in a website's design is that "the website makes it easy for me to find what I want." So do it: Make it easy for your visitors to find the information they're looking for.
You can start with the homepage by presenting your visitors with information that they expect to see. Although it is true that the way website visitors engage has changed and above-the-fold content is no longer a necessity, that doesn't mean they're willing to travel to multiple pages of your site in order to understand what you do and how you can help them. Eighty-six percent of visitors who land on a company's homepage want to see information about the company's products and/or services. Give them that information.
Chances are high that visitors will use the navigation to gain a further understanding of who you are, what you do, and how you can help them achieve their goals. Make your navigation as intuitive for your visitors as possible. Here are a few ways to do this:
Ensure your menu has an intuitive structure: Group pages and ideas that go together naturally so that visitors can navigate from the elements in your main navigation to individual topics or pages that are presented more specifically a couple of levels down.
Use trigger words in your menu: Visitors have come to expect certain pages and concepts within website navigation, specifically the who, what, and why of a business. Show words like "About," "Why," and "Our Products/Services" within the main level of your navigation so that visitors know where to begin their journeys.
Allow visitors to take their investigations into their own hands:

Don't force your visitors to guess the paths that will take them to where they want to go. Allow them to search. Not only does a site search allow them to reach their end destination much faster, but people who perform a site search are twice as likely to convert.
2. Simplify Your Copy
It's not enough to get visitors to the right page—visitors must also be able to understand the information presented on the page.
Keep your personas in mind: When selecting which information you'd like to present on the page and the copy used to elaborate upon each section, think of your personas. Specifically, think of their goals, their pain points, and the topics that are important in their decision-making processes. Those are your priorities. Specifically for manufacturing examples, keep in mind the different needs and levels of understanding between an engineer and a buyer.
Visitors don't read; they scan: Today's website visitors

tend to be distracted. Not only are there a lot of elements on the page competing for attention, but there are offpage distractions as well. Ensure that your website is scannable.

Make your content accessible: If you have your visitors' attention enough for them to browse your site, do what you can to make your copy accessible to a larger audience. Keep it simple. Pretend you're writing for a group of eighth graders (or younger). Not sure how to do this when your subject matter is more technical? Aim for less fluff. Use fewer adverbs, avoid superlatives, and use an active voice as much as possible. Yes, some of the words you use will need to be technical, but balance them out with simple sentence structures and vocabulary wherever possible.
3. Keep It Familiar
Your visitors might be new to your website, your products, and your terminology, but they're not new to the online research process. Think back to the knowledge gap and how much visitors already know about how websites work:

The logo in the top left should always take visitors home.
On-page links will always react in a way that normal text does not.
Contact information will always be in the footer.

Those are just a few of the standard website practices, but they represent the norm that visitors have come to expect while browsing online. By bringing these standard website conventions to your more technical website, you'll be amazed by how easily visitors will be able to use your website to find the information they're looking for.

About the author
Jennifer Shore was formerly the Director of Marketing of SmartBug and a Seattle-based writer who has received numerous awards for her work. In her role at SmartBug, she is responsible for the development, execution, and optimization of the high-growth lead funnel, nurturing, and customer acquisition. Read more articles by Jennifer Shore.
Subscribe to get our new blogs delivered right to your inbox
Other insights you might like