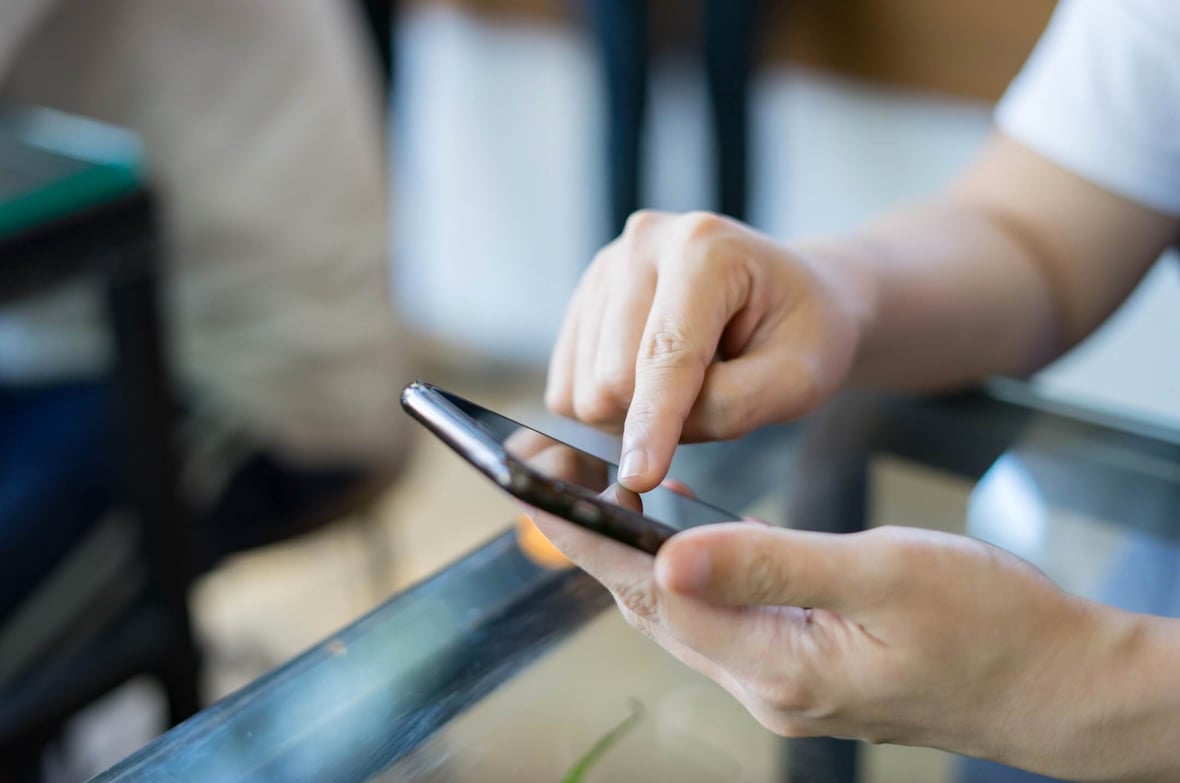 How to Improve Your Bank's Local Google Ranking
March 26, 2019
---
By Kristen Deyo
Banks and credit unions alike need to implement digital strategies that will help them succeed in an increasingly competitive marketplace. Local SEO is one of the most important components of such a strategy. Why? Because approximately one-third of all mobile searches concern location. Furthermore, according to HubSpot, 18 percent of all local searches result in a sale within one day. So, how can banks put their best SEO feet forward and get themselves in front of prospective customers? Keep reading to find out.
What Is Local SEO?
Local SEO refers to the process of optimizing your digital presence for local search, or in other words, increasing search visibility for local businesses that serve their communities face-to-face. Why does face-to-face matter? Well, according to Moz, 90 percent of purchases take place in physical stores and 80 percent of U.S. disposable income is spent within 20 miles of home. Thus, it's important that we make it easy for people to find us instead of our competitors.
Although these local searches can take place on a variety of search engines, for the purposes of this blog, we'll be focusing on Google.
Local SEO Strategies to Improve Your Bank's Ranking
For those of you who think local SEO is daunting or who don't know where to start, you're not alone. Really. If there's one thing I've learned, it's that local SEO is a marathon, not a sprint. But here are some hopefully helpful ways you can start improving your bank's local Google ranking.


Google's Snack Pack (a.k.a. Local 3-Pack)
Google's Snack Pack is a boxed area that appears on the first results page when a local online search is made through Google's search engine. As defined by Pro Rank Tracker, the Snack Pack box displays the top three local business listings most relevant to the search inquiry. In fact, according to this SEO infographic, it is estimated that the Google 3-pack appears in the top spot in 93 percent of searches with local intent.
How can you land your bank in the snack pack? We've outlined some strategies below, including getting your NAP right (and we're not talking about catching Zzzs), keyword strategy relevant to your local area, and great content.


Get Your NAP Right
NAP (name, address, phone number) is critical for banks because it gives Google the data it needs to take into account when determining which companies to show for geo-targeted searches. When setting up a Google My Business listing, it is important that the NAP information added is consistent with other online citations, web and landing pages, headers, footers, and so on.
Tip: Not only do you want to ensure your local citations are both accurate and consistent across the web, but you also want to look for opportunities to build even more relevant citations where possible.


Google My Business
Google My Business is a free and "easy-to-use tool for businesses and organizations to manage their online presence across Google, including Search and Maps" (Source). According to Moz, Google My Business is one of the top local-ranking factors for both the Snack Pack and organic results. And yet, it is estimated that 56 percent of local businesses haven't claimed their Google My Business listing.
Want to set up GMB for your bank? Simply go here, and enjoy these four additional marketing tips for GMB.


Keyword Strategy: On-Page SEO
On-page SEO can have a substantial impact on your page's ability to rank. And although keyword strategy and placement do have an impact, there are other important on-page factors. According to Moz, these are the biggest on-page factors that affect search engine rankings:


Page Content
The content of a page is ultimately what makes it worthy of being ranked well in Google. When evaluating the page content you've put together, ask yourself the following questions:
Does the quality of our content stand out in comparison to our peers?
Would people who see this content feel that it fulfills their need enough that they don't have to go back and choose a different result?
Does this content provide value and answer the questions our personas are asking? Or is this content more about self-promotion?
Title Tags
Title tags are one of the most important on-page factors for SEO, along with content. Title tags are critical for helping search engines understand what your page is about, and they are the first impression many people have of your page.
Tip: Google typically displays the first 50 to 60 characters of a title tag. If you keep your titles under 60 characters, leading research suggests that you can expect about 90 percent of your titles to display properly.


URL
URLs should reflect the hierarchy of the website and include a relevant keyword. Here is a good example of a well-structured URL:
This URL clearly demonstrates the hierarchy of the information on the page. In this case, "design-portfolio" i the URL directly pertains to SmartBug Media's™ "work". Without having to read any page content, you get a good sense of the information that will be displayed.


Image Alt Text
Alt text is designed to help people understand an image without needing to see it. The best approach for alt text is to be as descriptive as possible, while also keeping the text within 125 characters.


High-Quality Content
Google's mission is simple: help users find what they need online. So, although content may be king, relevant, high-quality content is the entire king- or queendom. When Google crawls your pages, it will be looking for more than just keywords—it will be looking for quality. Does your content serve your personas' needs? Do visitors stay on your page to read the information you are providing? Are you providing different content formats including video?
The goal of all banks and credit unions is to be ranked among legitimate and trusted financial institutions. A strong local SEO strategy can help you get there by driving more people to your location, whether you have one branch or 500.
About the author
Kristen Deyo is a Director of Marketing Strategy at SmartBug based in Kingston, Ontario, Canada. She has 8+ years experience developing strategies for primarily B2B SaaS/technology companies and hyper-growth startups. She holds degrees from Queen's University (Cha'Gheill!) and the St. Lawrence School of Business. When not digitally plugged in, you can find her enjoying a good happy hour or planning her next adventure. Read more articles by Kristen Deyo.
Subscribe to get our new blogs delivered right to your inbox
Other insights you might like