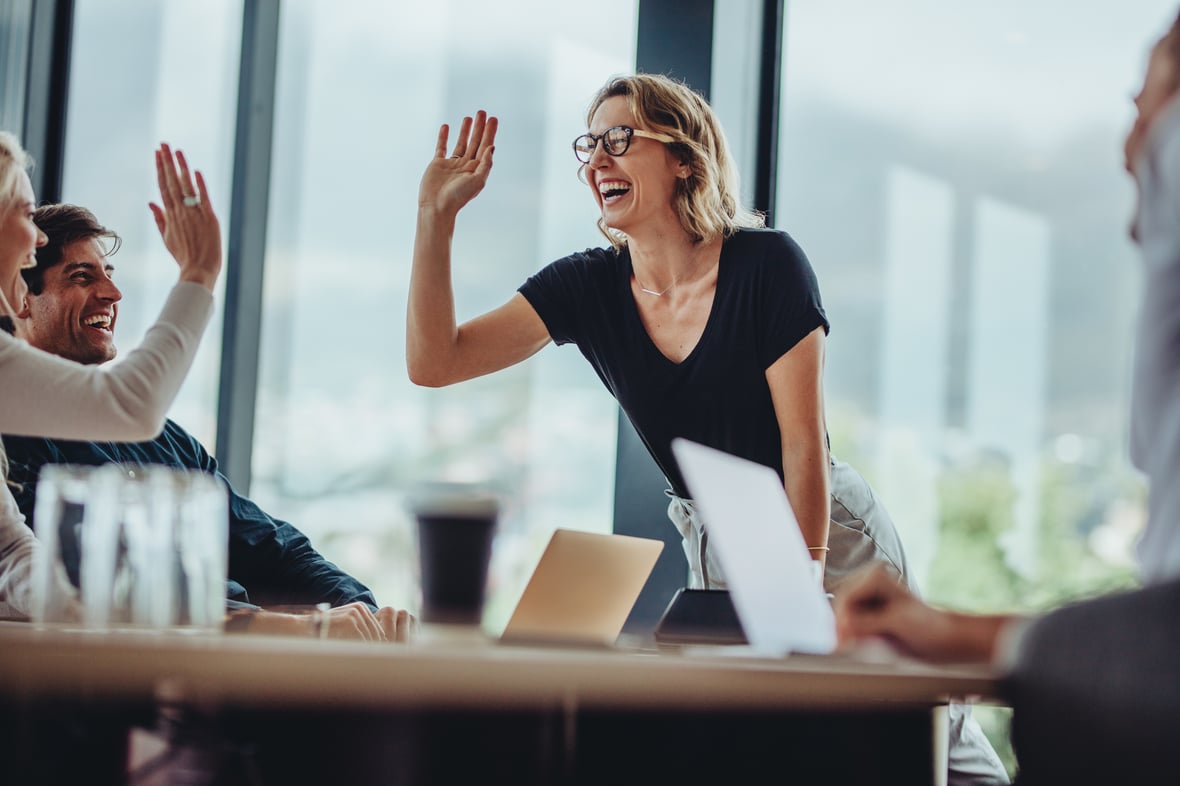 Here's Why You Should Hire an Award-Winning Marketing Agency
January 27, 2021
---
By Ryan Malone
If you're considering hiring a marketing agency, you've probably noticed some companies are more decorated than others. Most agency shoppers can't help but wonder, "Do these awards really matter to my company?" Make no mistake, the way you approach the answer could affect the entire future of your company.
Wondering why you should hire an award-winning marketing agency?In this article, I've picked out the reasons marketing awards aren't just relevant, they're a critical indication of how well your marketing agency will perform long after you sign on the dotted line.
What types of accolades do award-winning marketing agencies earn?
First things first, what kind of awards do marketing agencies win? Basically, there are two types of marketing agency awards companies earn: quality awards and culture awards. Here's what each is, and what they can tell you.


Quality Awards
Quality awards are probably the first accolades you look for when picking out an award-winning marketing agency. Basically, they signal that an agency is producing positive results for clients. Some examples of this type of recognition include five-star reviews, client case studies, content awards, industry-leading client work, and other pieces of social proof that hint at the agency's ability to deliver results for your company.
What do these awards reveal?
Essentially, they give you a glimpse into the quality of work the agency produces. In the end, it's easier to trust that an award-winning agency, with hoards of five-star reviews or content awards, will come through for your company than less-accomplished teams.


Culture Awards
Culture awards are handed out for strong culture, leadership, or company growth. For instance, SmartBug Media® just ranked 11th in Comparably's list of Best Companies for Work-Life Balance and landed on the Inc 5000 list of fastest-growing private companies. SmarBug also recently secured spots on Comparably's lists of Best Company Culture, Best CEOs, and Best Companies for Women. Now, if you're shopping for a marketing agency, these awards probably don't mean much at face value—but they can tell you volumes about a marketing agency.
What do culture awards tell you about an organization?
Generally, they indicate a strong company culture, solid leadership, and a pleasant work environment. In addition to previewing what it will be like to work with the agency, these culture awards usually suggest the agency won't have a significant problem with churn or face talent shortages.


Why hire an award-winning marketing agency?
What does hiring an award-winning marketing agency mean to your company? The simple answer is this: marketing awards themselves don't matter. However, the awards marketing agencies win can shine a light on how the agency will perform for you.
Here are three ways awards help you spot a marketing agency that fits your company's goals:


1. Marketing awards give you a test drive.
When done right, marketing will be tailored specifically to your company's buyer personas, goals, and unique strengths. That means you'll be hard-pressed to pick up a demo or free trial for marketing agencies. Conveniently, marketing awards and reviews can preview the quality of work you'll receive without requiring a commitment on your end.
If an agency has a pile of five-star reviews, a library of case studies, or a history of winning quality awards, you can grab a free preview of their quality. If they've done quality work with customers that have come before you, it's a safer bet they'll deliver for you.


2. Awards can preview the culture you're stepping into.
When marketing agencies win culture awards, it's easy to shrug them off as just something another company is doing well. In reality, hiring a marketing agency with a strong company culture may be more consequential to your company than you realize.
Why?
First, you'll be working with these people on a consistent basis. Your marketing agency will be working one-on-one with you or your team as a partner. No matter how talented your marketing agency is, working with them will get old fast if their company culture is sour. Culture awards help you avoid taking on toxic partnerships, and they give you a taste of the atmosphere you'll be walking into.
Second, culture is a good indication of the talent a marketing agency is housing. Agency work can be intense, and if your marketing agency doesn't have a healthy culture, their smart and talented employees could jump ship. The bottom line? Award-winning marketing agencies are more likely to have the culture it takes to hire and retain rockstars.


3. Award-winning agencies walk the walk.
How do you know a marketing agency is going to boost your company's brand if they haven't built a noteworthy reputation for themselves? Award-winning marketing agencies know how to consistently pull in accolades that feed their brand. If they can do it for their own company, it boosts the likelihood they can land your company results, too.


How do marketing agencies win awards?
I can't speak for all marketing agencies, but there is a formula we've used at SmartBug Media to consistently win awards. For companies that aren't familiar with the value of marketing awards, seeing how the sausage is made can reveal the work that goes into earning accolades. Here are a few keys to our success:
We challenge employees.
Even though we spend a lot of time having fun, work at SmartBug® is challenging—and we want it that way. By encouraging employees to go above and beyond, our team is constantly stretching the limits. That often results in quality achievement awards, but more importantly, it means we can deliver more creative solutions for clients.
We're remote by choice.
With COVID-19 forcing social distancing, remote work has spiked. But we chose to be remote long before the pandemic shut down physical offices.
Why? It gives us a chance to pull in talent from across the globe, and remote work attracts a wider range of employees. Rather than being confined to candidates in a specific area, we can choose from a pool of the top talent. For the companies we work with, that means you're getting the cream of the crop.
We promote flexible work.
It doesn't matter how much talent your agency pulls in, if employees get burnt out, it's all for naught. That's why we bake in flexible work policies and initiatives, such as Healthy SmartBug, which encourage a healthy work-life balance. That carves a path to culture awards, and it helps us keep talented employees kicking out excellent work. Ultimately, that means our clients get consistent quality that blends strategic vision and outstanding deliverables.


In-house marketing vs. a marketing agency: What's best for your company?
Marketing awards can be a strong indication of the quality of work you'll receive and the partner you'll be working with, and the right marketing agency can help your company reach its marketing goals. Still, before you hire an agency, you should dig into your company's specific marketing needs.
Wondering what kind of marketing relationship your company will benefit from most?
Take our In-House Marketing vs. Agency Marketing Assessment and uncover the best fit for your business.

About the author
Ryan Malone is the founder and Chairman of the Board of SmartBug Media and is a veteran of Deloitte & Touche, Seagate and several venture-backed technology companies. When he's not leading SmartBug and helping clients build high-octane marketing organizations, he's loving his wife and daughters and unsuccessfully learning the guitar. Go Terps! Read more articles by Ryan Malone.
Subscribe to get our new blogs delivered right to your inbox
Other insights you might like