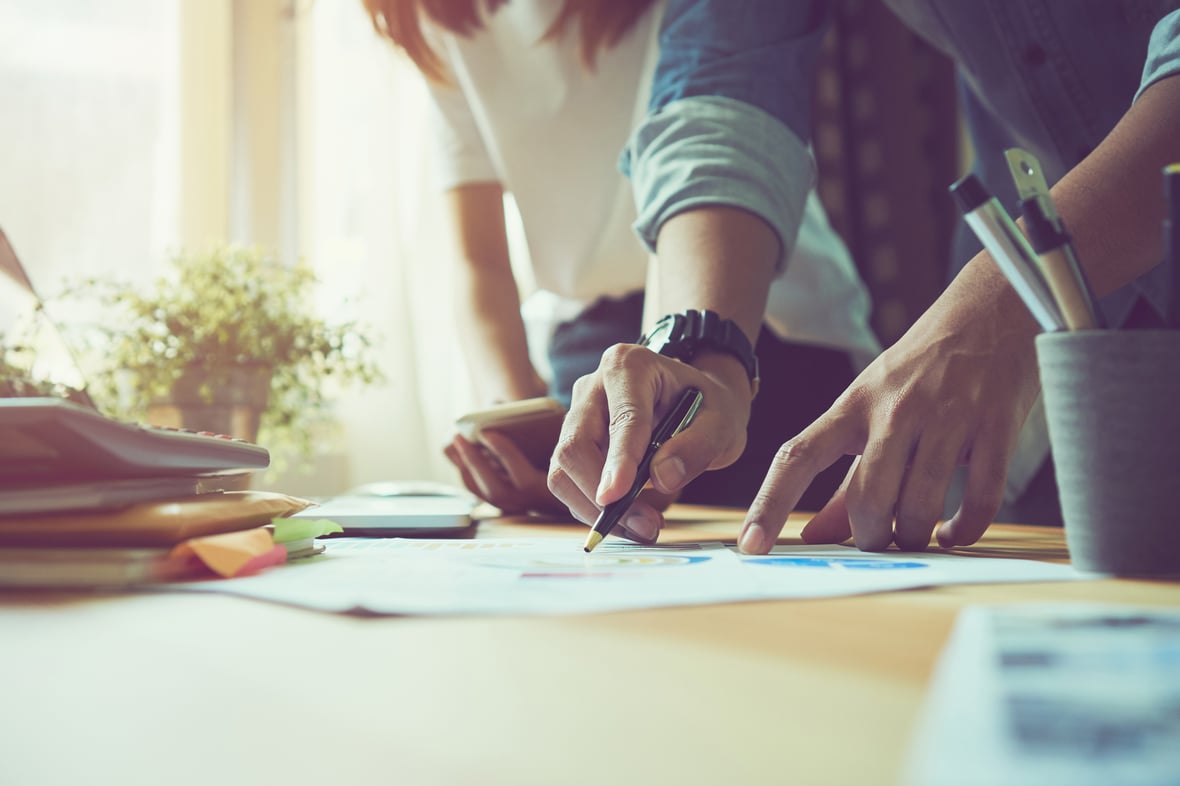 How to Build Online Reviews for your Professional Services Company
September 26, 2019
---
By Paul Schmidt
What social proof do you have for showing your prospects and customers that your organization can provide the quality of service they expect? Building reviews takes time, patience, and courage. Here is a six-step process to start generating more online reviews for your organization.

1. Set Goals
Reviews are a critical element in the decision stage for your buyer. How do your prospects evaluate you against your competitors today? Before embarking on a review-building program, identify your objectives and understand how these reviews are going to help you meet your business goals.
Review building is hard. That is why it is important that all of your efforts are focused on the channels that will provide the most impact. A few goals for a professional services organization should be to build your way up to the top of third-party review sites so that when your prospect is vetting vendors, you end up in their consideration set.
Generating reviews that you can put on your website is important; however, your primary focus should be on third-party channels which carry more weight in the eyes of the buyer. Also, when a business has reviews on third-party sites, most times the reviewers are okay with the business adding some or all of their review to their website as a testimonial.
2. Identify Your Channels
The channels that your organization needs to build reviews on will be highly dependent on your geographical targeting, industry, amount of competition, and availability of your service.
Here is a quick template for identifying these channels. Type this into Google: "Best (your company vertical) for (your customers' business category, interest, or geographical area)"
Here are a few examples of this completed template:
Best IT service organization for manufacturing companies
Best Denver investment firm for planning retirement
Best staffing firm for construction companies
The results of these searches will show you the top review sites that businesses in these categories should be prioritizing. Some review sites are industry-specific and others are more general (such as Yelp and Google My Business, which are the most popular).
If you're just getting started building reviews, don't focus on more than three channels. Building reviews takes time and you don't want to spread the few reviews you are generating too thinly across channels.


3. Identify Reviewers
What is your plan for identifying the people that are going to leave you a review? If you are using a CRM, then hopefully, you'll be able to pull a list of all of your customers. Within this list, you'll need to prioritize the customers that have had the best experience with your brand and would be the most willing to vouch for your company.
This process can quickly and easily be done if you have multiple account managers or customer-facing employees that have firsthand accounts of an individual's experience. You could put your customer list in front of your account managers and have them rate each customer's willingness to leave a review. Their insight will be somewhat subjective, but at least, it gives you a starting point.
*Pro Tip: An easy way to prioritize a list of reviewers is by focusing on the customers that have a higher NPS (net promoter score). The worst thing you can do is reach out to an unsatisfied customer and ask them to share their feelings on an industry review site.
**Bonus Pro Tip: If you are focused on Yelp as one of your review channels, follow this process from Darren Shaw at Whitespark. Yelp is one of the trickiest channels to earn reviews, so don't be too discouraged if some of your reviews get filtered out by the site's stringent algorithm.


4. Build an Outreach Plan
It's now time to build the process for bringing your customers to the review site. More and more third-party review sites have built out algorithms for detecting solicited reviews. Solicited reviews are sometimes against the terms of service of these websites.
We've seen that, for small to mid-sized professional services organizations, asking for reviews face to face or over the phone is more effective compared to sending an email or postcard.
As soon as the customer says that they are willing to leave a review, you need to drop what you are doing and send the customer instructions for how to leave the review. It's easy for the customer to procrastinate leaving a review if you wait a few days to send those instructions. If the customer has not left a review in the next two to three days, pick up the phone and see if they received your instructions.
For most people including myself, it's tough to ask people for feedback and leave a public review. It puts you in a vulnerable state, which takes courage to overcome.
A more scalable way for larger services organizations to build reviews is through using tools like HubSpot or GatherUp. Both of these tools offer you the ability to ask for initial feedback on your customers' experience before asking them to leave a review. Also, these tools allow you to create instructional templates that can be sent out quickly so that your customers know exactly where to leave your reviews and what to write in them. This process ensures that all of your employees are only sending out the most effective templates.


5. Track Growth
Before launching your review-building program, benchmark the quality and quantity of reviews you have across all of the third-party review sites.
There are some tools that track the growth and quality of reviews across major sites. Otherwise, use a spreadsheet to track the volume and average star rating on a monthly or quarterly basis across each channel.


6. Document Your Online Review Program and Social Proof
The great thing about reviews is that they can be used in sales enablement, lead generation, nurturing, social media, branding, and CRO.
By this point, you should have:
A list of customers in your CRM that would be willing to leave a review or talk to a prospect about their experience with your service
A spreadsheet of top customer review quotes that are approved to be used in other digital collateral (testimonials, social media graphics with customer quotes, and so on)
The average rating and volume of reviews you have on your high-priority review sites
Regardless of whether you're an older company or brand new startup, it's never too early or late to start your review-building program. Similar to the educational blogs and e-books on your website, reviews are gifts that keep on giving.

About the author
Paul Schmidt is a director of client services at SmartBug Media. He works with clients on SEO, analytics, lead generation, sales enablement, customer success and inbound marketing strategy. He previously worked at HubSpot, helping develop inbound strategies for over 200 clients. His past clients include: Travelers Insurance, Unilever, and the SABIAN Cymbal Company. Paul studied percussion in Las Vegas and got his MBA in marketing in Boston Read more articles by Paul Schmidt.
Subscribe to get our new blogs delivered right to your inbox
Other insights you might like