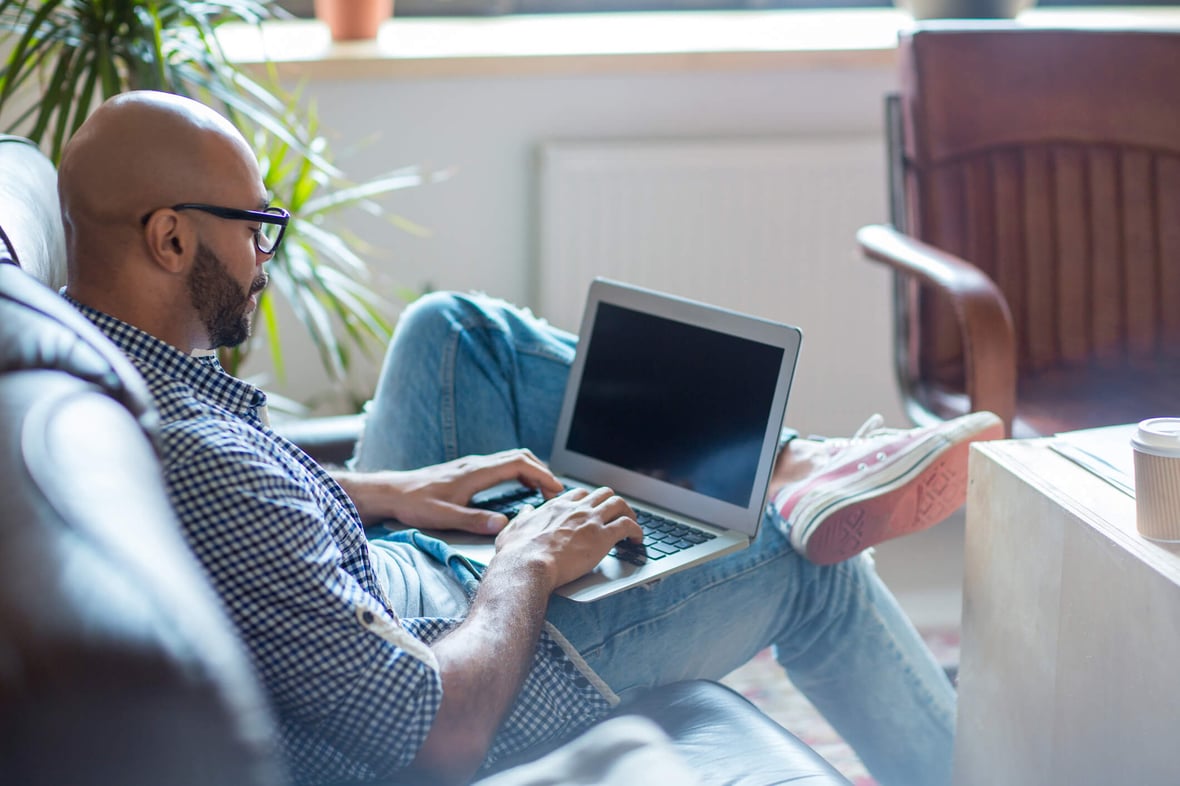 6 Ways to Use Content Personalization for Your ABM Strategy
August 24, 2021
---
Content personalization is not a new concept. With marketing automation tools and powerful customer relationship management (CRM) platforms like HubSpot, marketers have more power than ever before to connect with users on a personal level, using data such as first name, email, company name, and so on.
If you've used a personalization token in an email, you've at least done some content personalization. But in an account-based marketing (ABM) approach, a simple personalization token may not be enough to influence contacts in your campaign. In an ABM-based strategy, you need to connect with contacts and buyers at multiple touch points and speak to their individual pain points based on their role at the company.
As you start crafting your next ABM campaign, here are six ways you can use content personalization within your strategy.


1. Target Ads Based on Company or Role
To drive good-fit leads to your website, you'll need to hone in on your targeting list and the ads they see. Your paid ads on LinkedIn, Facebook, and so forth, should speak directly to the personas you're targeting.
Can you include company names in your ads? How about job roles? The more specific and personalized you can get, the better. And if you're targeting two different roles at a company, you should have different ad sets that speak to each employee's different pain points.


2. Personalize Your Website Content
Unless you're able to book a demo or schedule a meeting directly through email, almost all roads lead back to your website—especially in an ABM approach where contacts may be seeing your company and solution for the first time.
For someone visiting your website for the first time, you want to establish a connection quickly, and personalizing content can be a great way to do this. There are many ways you can personalize content in HubSpot, such as using smart content within your copy and content, and by personalizing calls to action.


3. Use Personalization Tokens Within Nurturing Emails
ABM campaigns rely on sound email automation strategies to help nurture prospects towards qualified leads, a demo request, and so on.
One of the easiest ways to personalize content in an ABM strategy is through email. By incorporating first and last names, company names, job roles, locations, and so forth—rather than relying on generalized one-size-fits-all email copy—you can better establish a one-to-one relationship with each contact in your database and provide a better user experience through your personalization.


4. Build One-to-One Sequence Emails
Sequence emails are similar to automated workflow emails in that they can be personalized using tokens, but with sequences you have the ability to get even more personalized since you can better control over who gets enrolled.
One-to-one video messages are great to include in sequence emails and create a wonderful user experience. Have you ever received a personalized video from a company—or even a friend? If so, you know the power that this can have over that over a generic message.
When setting up your sequence emails (and strategy), try to get even more personalized than your workflow emails. And remember that you may need to create sequences for each job role or persona.


5. Incorporate Direct Mail
Today, most people are inundated with emails, robocalls, and Facebook ads. In our digital world, physical and material items can stand out—especially in a marketing campaign. Account-based marketing strategies are more targeted than traditional inbound campaigns. Because of this, you need to reach people where they are at, which can include at home or at the office.
Try incorporating direct mail into your next ABM campaign, and use specific tracking links, email addresses, and phone numbers to measure engagement and results. Mail is generally very inexpensive to send and you may be able to generate a high ROI if you're able to land an account or deal with this approach.


6. Attend Events and Send Gifts
Events are almost always a great opportunity for companies to meet decision makers, and this is no different when running an ABM strategy. Industry conferences and trade shows are filled with company decision makers who are there to check out vendors, see the competition, and look for solutions partners.
Have an event coming up that you're looking to generate business from?
Try sending personalized invitations, gifts, and company swag to drive engagement and goodwill before the event. At the event, engage with folks on a one-to-one level and confirm that you're aware of their pain points and can help with a solution. Be prepared with case studies, stories, and evidence showing how you've helped companies like theirs before. Then after the event, send personalized follow-ups and utilize sequence emails to determine if there is a good fit.


Supercharge Your Content Personalization with ABM
You can think of an ABM approach more generally as content personalization on steroids. Your paid display ads, nurturing emails, website content, and direct mail should all be created to speak directly to the companies you're targeting and the decision makers at those companies.
Working together, this cross-platform approach is an incredibly powerful way to reach decision makers wherever they are at, whether it be on social media networks like Facebook and LinkedIn, in their email, at an event, or at home via direct mail.

About the author
Christopher Hutchens was formerly an E-commerce Marketing Strategist at SmartBug Media based in Salt Lake City. Originally from Chicago, Chris graduated from Mizzou and worked in Columbia, Missouri as an interactive project manager for five years before coming to SmartBug. Outside of work, Chris loves to travel, snowboard, and play/watch basketball. Read more articles by Christopher Hutchens.
Subscribe to get our new blogs delivered right to your inbox
Other insights you might like