Building Relationships Through ABM and Inbound to Drive Better Sales
It's time to deliver valuable, relevant content and nurture targeted relationships with ABM. In this e-book, we'll walk you through how to weave ABM into your inbound strategy, how to scale with smart content and email strategy, how to align sales and marketing, and then top it all off with how you can measure and prove ROI.
Download a PDF version of this guide by filling out this form, or keep scrolling to learn more.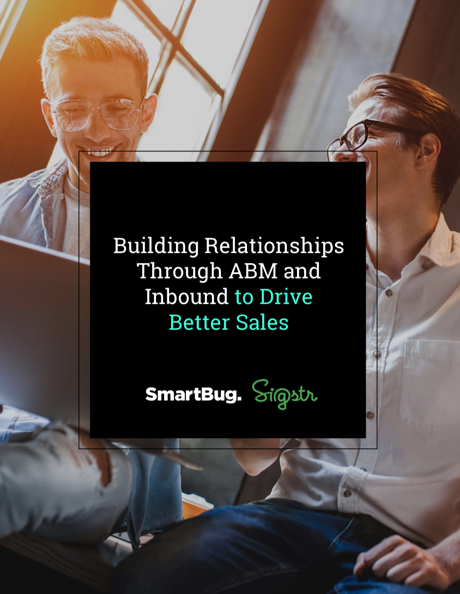 Download the Guide
Simply fill out this form to receive a PDF version of our guide.