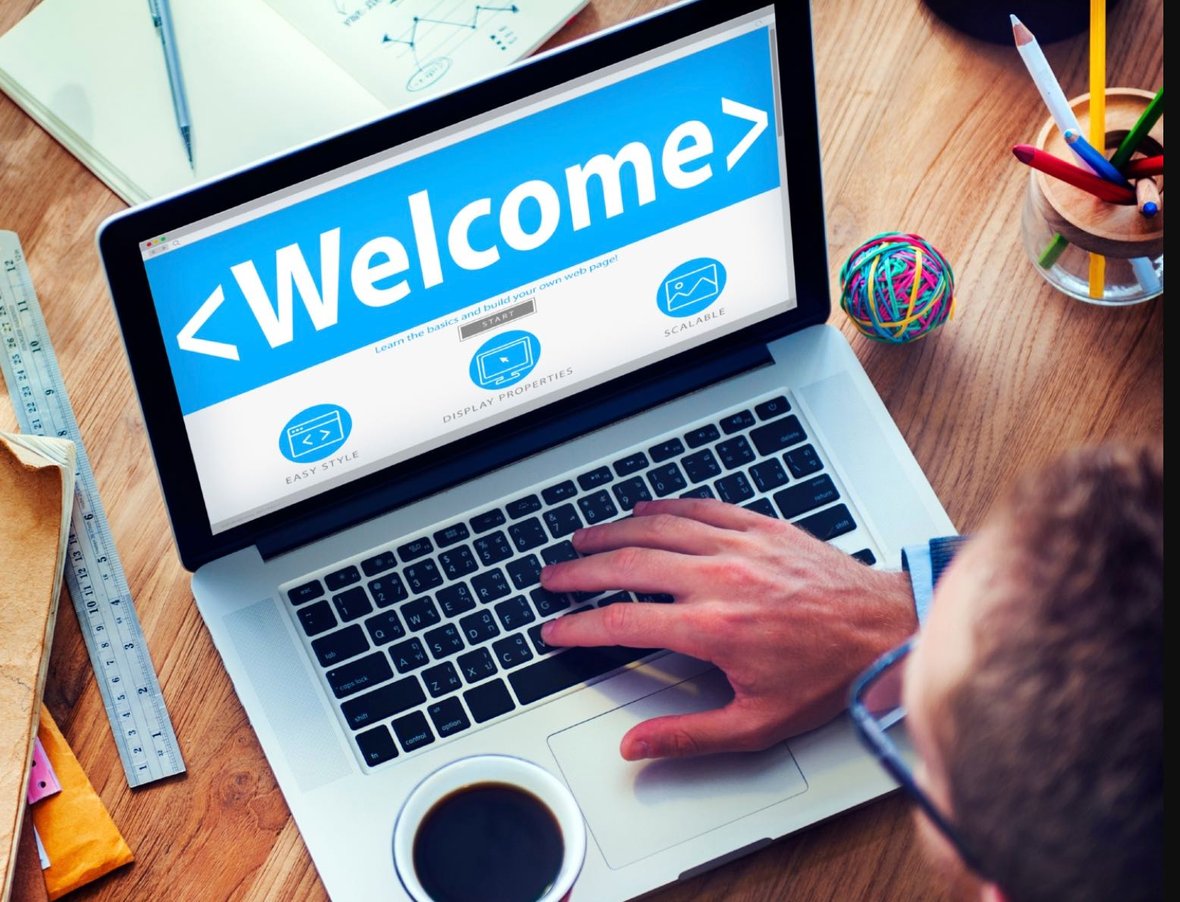 Homepage Design: A Few of our Favorite (and Why)
February 9, 2016
---
By Andrew Macey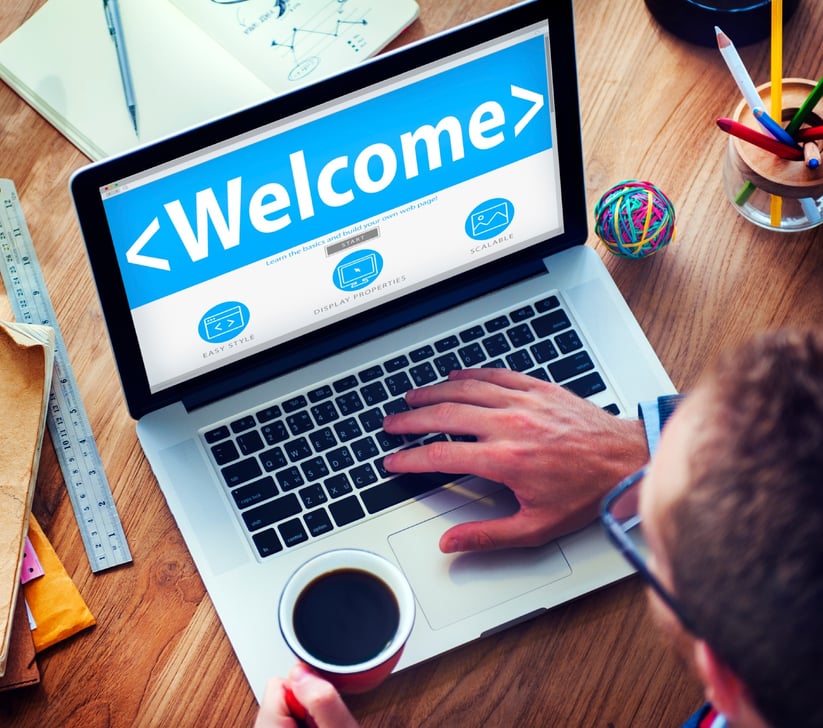 For any company, whether B2B or B2C, having an effective website should be a priority. It's important to showcase your products or services while differentiating yourself from your competition through a clear value proposition. No matter how enticing your website copy may be or how great of a solution you may have, if the layout of this information is not effective, your site cannot reach full potential.
Web design is the foundation of a well-performing online presence. When considering an update to your company's homepage design, there are many options available. Each year, new trends emerge in web design that strive to convert more leads, yield longer time on site, and increase search engine rankings. To really nail each of these goals, one must consider various factors. First, it's important that the layout of your content and images is clear and effectively explains your message, product, and services. Having an easy-to-read layout will prevent your pages from becoming cluttered and overwhelming to visitors. Additionally, the website copy and images should reflect your company's brand and culture. This will undoubtedly separate you from competitors and give you more of a human-like feel online. Finally, be sure to optimize your pages for conversion. When considering various website designs, there should be a high-priority placed on calls-to-action and forms as to yield the highest conversion rate possible.
Here we will discuss a few of our favorite homepage website designs:
Video or Multimedia for Homepage Design
One trend emerging over the past year or two has been the use of video or multimedia on the homepage. A great example of this is the Wistia website. Adding unique visuals such as gifs or video can be a great way to engage visitors and show your products. For some sites that sell physical items, this can be effective in displaying a 360-degree view of your products or how people interact and use them properly. Another great value is the ability to show personality and your unique company culture through video or multimedia. For many companies, a unique differentiator between themselves and competitors is the interaction and culture when doing business and as a client. A fantastic way to express that to website visitors is through video on the homepage.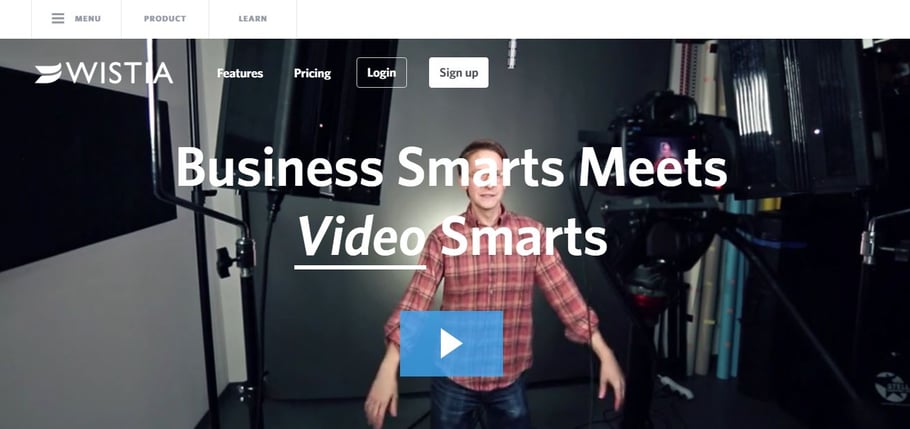 Choose Your Own Adventure
Many B2B companies segment visitors and leads based on certain unique properties, such as company size, industry, or even job titles. If you find that you have a different value proposition, or even a totally different product, that is of interest to a particular type of visitor or persona, this might be a design to consider. Giving a clear path for visitors to self-identify and learn more will allow you as a company to tailor your product or messaging to what will be most effective. A great example of this is HubSpot's homepage. With the recent roll-out of the new sales platform, they are receiving visitors from both sales and marketing organizations. In order to effectively promote both and provide a valuable experience to these unique visitors, they have prioritized key homepage real estate to encourage clicks towards each of these products. Once these "learn more" cta's are clicked, the messaging and products shown are geared towards those personas specifically.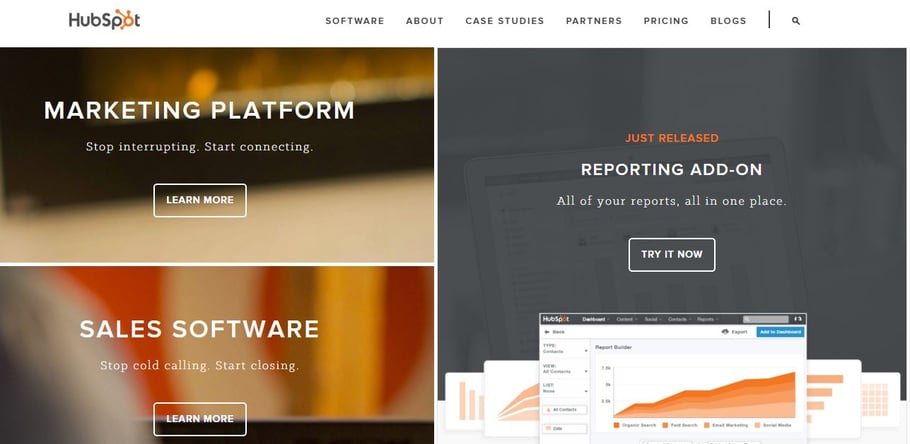 Long Scrolling Homepage Design Options
Another very common and highly-effective homepage design is the long scrolling page. This can be seen across various industries, showcasing a number of different services and products from SaaS to non-profits. What's great about this layout is that you are not constricted to a certain amount of space to get your message across. In fact, you can speak to a variety of audiences and to the strengths of certain products all on your homepage. What is important in this case is prioritization. It's critical that this page highlights the most important parts early as to draw in the reader. A great example of this is seen on the UberFlip website. As you can see, by scrolling down the page you can read product information, see features within their tool and even testimonials at the bottom. This allows you to share a ton of value with visitors and offer various CTAs to increase conversion.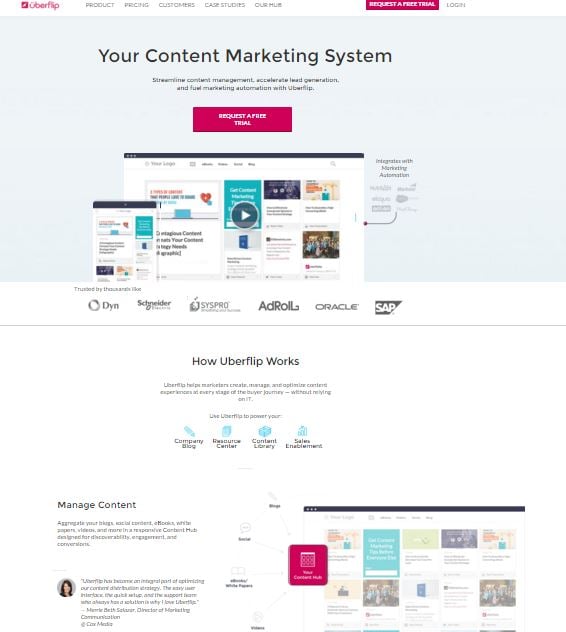 Here, we've outlined just a few common website designs that we really like. It's important to find a layout and overall design that fits your business and offerings well. What other designs have you found effective?

About the author
Andrew Macey was formerly the Director of Sales at SmartBug and is a HubSpot alumni. He has more than 5 years experience in inbound marketing and is a graduate of the University of Vermont. Read more articles by Andrew Macey.
Subscribe to get our new blogs delivered right to your inbox
Other insights you might like