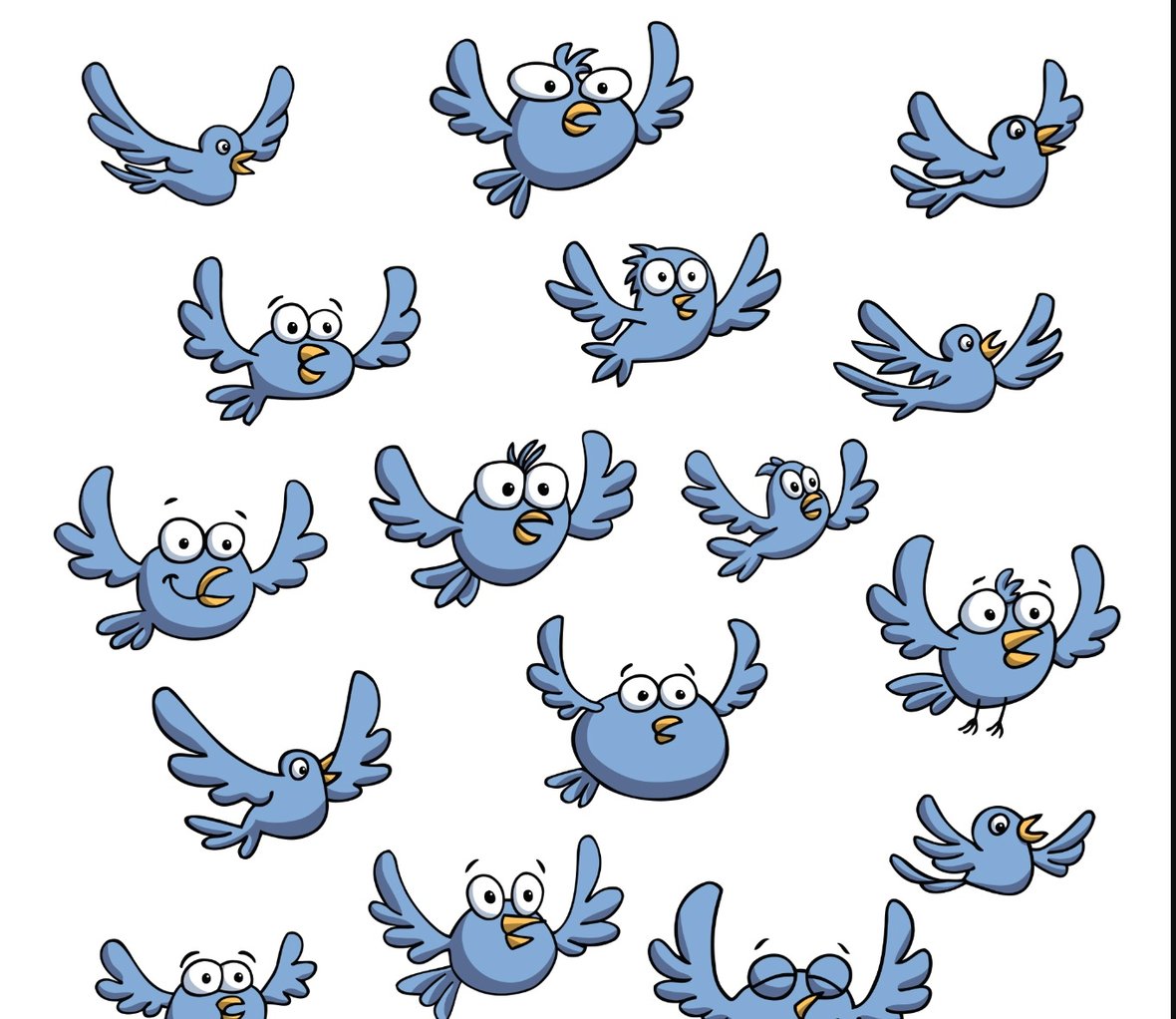 9 Growth Hacking Tips to Increase Your Business's Twitter Following
January 6, 2016
---
By Paul Schmidt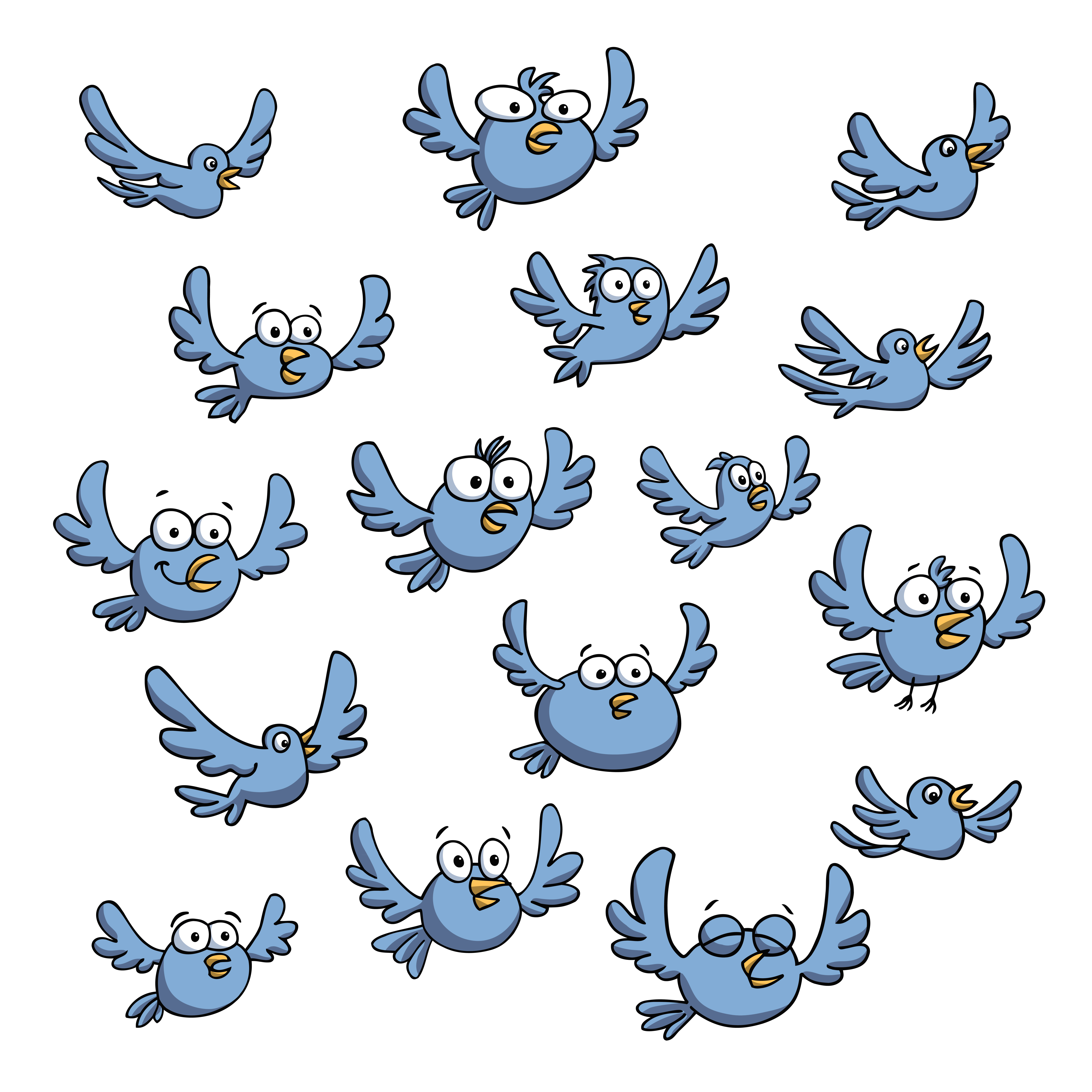 Organically growing a Twitter following is no easy feat. Who wants to follow a B2B paper shredding company or consumer-focused personal hygiene company like Q-tips®? You'd be surprised. However, in order to gain real business value from Twitter, you need to be tweeting to more than a 100 followers. Here are 9 ways to increase your business's Twitter following:
Follow buttons on your site: This may be the most obvious tip but you'd be surprised by the amount of companies that don't do this. On your blog and other shareable pages on your site add this button into your template.

Embedded Tweets: Prove to users that you are worth following. Embed a tweet promoting the blog post on the actual blog post. Embedded tweets have 'follow' buttons on them and also allow users to see the types of tweets you post.



The ultimate #LeadNurturing recipe to create in #Hubspot: https://t.co/mG8QYFlxSQ pic.twitter.com/c3GsZeNgbi

— SmartBug Media (@SmartBugMedia) October 21, 2015
Contests: Twitter's contest rules are much more lax than other networks. Host a contest that requires entrants to tweet out your contest and follow your profile. You don't have to give away a massive prize either. Something meaningful and relevant to your audience under $20 can pay dividends.
Network Effect: Perceived value from your Twitter feed is important in increasing the amount of followers to your business profile. You want others to be able to relate and see that the user they are following will be promoting content that is adding value to their life. Here is one way to capitalize on this: tweet out an article NOT from an industry influencer and make sure to include their handle in the tweet. Then, retweet or favorite an article from one of the influencer's followers. When the follower looks at your profile, they'll see you share content from someone they follow and may be likely to follow you.
Public speaking: From my experience, public speaking is a surefire way to build up relevant followers to your Twitter profile. When preparing the slides for your next presentation, add your Twitter handle and a link to the Slideshare deck on the first, second and final slides. Further, in the opening of your presentation, encourage attendees to share the conference hashtag and link to your deck.
Webinars: Similar to public speaking, guest hosting webinars with other companies and professionals outside your company can draw in followers. Leverage your co-host's network to increase awareness of your brand and make sure to include your Twitter handle in the footer of all of your slides. Encourage users to tweet out questions or comments to your handle.



Events: Events are a great source of Twitter followers. Before, during and after sessions in most conferences attendees are sharing speaker quotes, resources and the conference hashtag. During event sessions, speakers will often share resources that are not on their slides. Be helpful to session attendees by sharing a link to those resources on Twitter. This is a great way to standout amongst the crowd especially if you're at a large conference/event.

Can't make it to the blockbuster event of the year? That's okay, you can still connect with attendees by creating a social listening stream using one of several Twitter management tools and then retweeting, favoriting or commenting on tweets with the hashtag.

Here's an example of our listening stream for a recent HubSpot User Group event: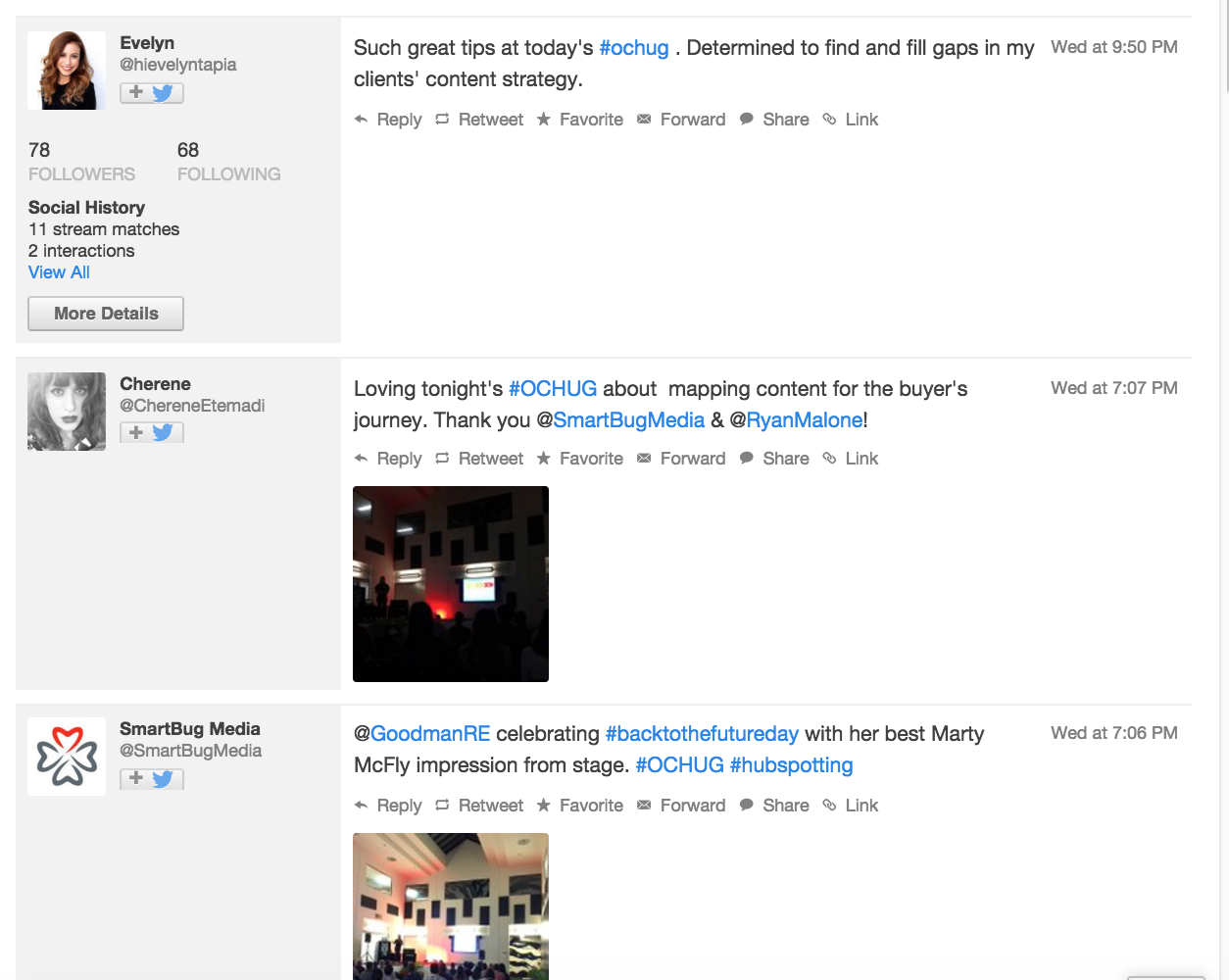 Twitter Chats: Similar to webinars, hosting or joining Twitter chats is a great way to build Twitter followers. If you are hosting a Twitter chat, invite a co-host that has an existing Twitter following and cross promote the event. New to Twitter chats? No problem, we have you covered. Find relevant industry Twitter chats using this extensive list. Then use this Twitter Chat 101 guide from Buffer to get you started.
Email signature buttons: Last but not least, include a link to your Twitter profile in the footer of your email. This goes for personal and company-branded emails. Scale this to your whole company by providing the signature snippet that employees can easily copy/paste into their email signature.
What are some of your pro-tip ways to build Twitter followers?

About the author
Paul Schmidt is a director of client services at SmartBug Media. He works with clients on SEO, analytics, lead generation, sales enablement, customer success and inbound marketing strategy. He previously worked at HubSpot, helping develop inbound strategies for over 200 clients. His past clients include: Travelers Insurance, Unilever, and the SABIAN Cymbal Company. Paul studied percussion in Las Vegas and got his MBA in marketing in Boston Read more articles by Paul Schmidt.
Subscribe to get our new blogs delivered right to your inbox
Other insights you might like