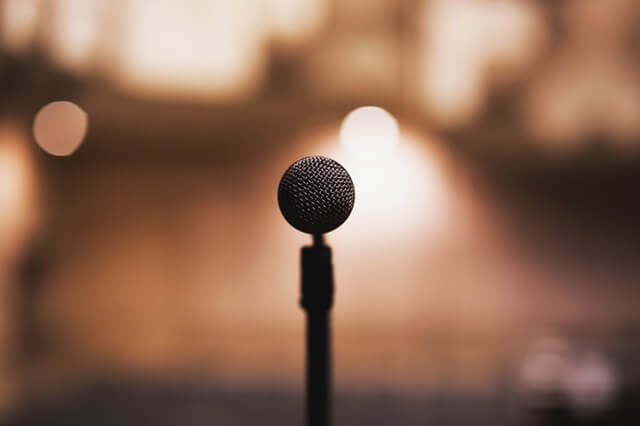 8 Up-and-Coming Marketing Conferences You Should be Attending in 2017
March 3, 2017
---
Conferences are a great way to take a deep dive into a particular subject you want to learn more about, network with others in your industry, and oftentimes take a few hours of free time to explore a new city. There are a few large, established marketing conferences that everyone in the field knows about, but what about trying something new?
As you plan out your 2017 schedule, keep these eight up-and-coming marketing conferences in mind:
1. Hero Conf
When: April 18–20, 2017
Where: Los Angeles, CA
If your goal is to expand your PPC skills, this is one event you won't want to miss. This year will be Hero Conf's sixth annual event in the United States, and the conference is hosted by PPC experts from PPC Hero. You'll explore the latest trends in PPC and hear keynotes from Purna Virji of Bing Ads and Jason Dailey of Facebook.
2. State of Search Conference
When: Oct 9–10, 2017
Where: Dallas, TX
The State of Search Conference has something for everyone—from the digital marketing rookie to seasoned experts. Topics range from PPC and SEO to social media marketing. Chat with digital marketing experts in the intimate setting of Gilley's honky-tonk event space in historic Dallas, Texas.
3. DigiDay Brand Summit
When: April 18–20, 2017
Where: Charleston, SC
If giant conferences intimidate you, you might prefer the Digiday Brand Summit. Connect with colleagues in a more relaxed setting with 150 to 200 other attendees. At this marketing conference, you'll meet top marketing and digital branding experts, from Walmart's Senior Director of Digital Communications to Tough Mudder's SVP of Brand and Creative.
4. The Content Marketing Academy
When: June 8–9, 2017
Where: Edinburgh, Scotland
The Content Marketing Academy (TCMA) is the only international event on this list—and for good reason. TCMA is perfect for business owners utilizing content marketing to grow, for marketers, and for anyone looking to sharpen their content marketing skills. Check out the lineup of speakers and book your plane tickets for this event that promises to change the way you communicate forever.
5. Emma's Marketing United Conference 2017
When: April 19–21, 2017
Where: Nashville, TN
Marketing United 2017 has a promising lineup of speakers, including Ann Handley, Jay Baer, and Mitch Lowe, the co-founder of Netflix. According to the website, this conference will have "no sleepy workshops, no stale cookies, and absolutely no soulless hotel ballrooms." The conference focuses on hands-on sessions. Check out videos from the past two annual conferences here.
6. Spredfast Summit
When: Oct 2–4, 2017
Where: Austin, TX
Head to Austin, Texas, for the Spredfast Summit. Sit in on groundbreaking sessions in social media marketing and discuss your challenges and successes with other social media marketers.
7. Wistiafest
When: June 11–13, 2017
Where: Boston, MA
If you've paid any attention to digital marketing trends in the past year, you'll know that video content is one of the best ways to engage your audience. This will only become truer in 2017 and beyond. Attend Wistiafest 2017 to hear from experts in video production and strategy so that you can better utilize video to engage prospects and close more sales.
8. INBOUND 2017
When: September 25–28, 2017
Where: Boston, MA
The last conference on this list, but certainly one of the more well-known, is HubSpot's INBOUND 2017 conference in Boston. If you've ever even heard about inbound marketing, you know about HubSpot and have likely heard of its annual inbound marketing conference. There are always incredible, inspiring keynotes; educational sessions; and, of course, lots of fun.
What marketing conferences will you be attending in 2017? Mark your calendar; determine what you want to get out of each event; and get ready to take notes, have some fun, and apply what you've learned. If this list wasn't enough to satisfy your craving for marketing events and conferences, don't forget to check out your local HUG group!

About the author
Brooke Tomasetti was formerly a Marketing Consultant at SmartBug Media. She previously worked in digital marketing at a creative marketing and branding agency. Her goal can be pared down to using digital marketing to drive lead generation and revenue for clients. Brooke specializes in social media, generating ROI from paid social, marketing strategy, and maximizing her client's use of the HubSpot platform. Read more articles by Brooke Tomasetti.
Subscribe to get our new blogs delivered right to your inbox
Other insights you might like