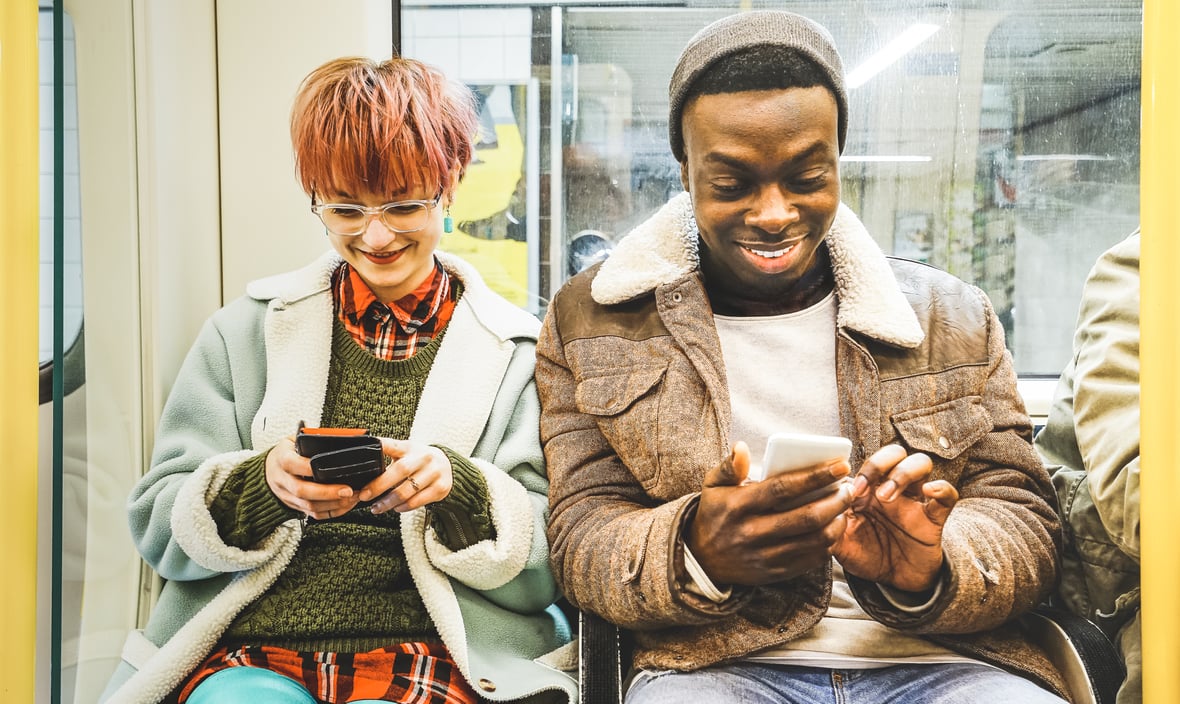 5 SEO Benchmarks to Track in 2020
June 11, 2020
---
By Sam McCue
SEO can be the most abstract, yet difficult marketing science when it comes to measuring ROI. You can spend hours doing off-page SEO only to get a few backlinks in return, or you can try to optimize your pages in a highly competitive space while other companies are crushing their respective relevancies. Then Google will throw a wrench in your gears and push an update, leaving you uncertain about which activities to prioritize and which to retire. In 2020, we're focusing on tracking a key group of SEO benchmarks. Here's a look at our top five:
1. Topic Cluster Performance
One of the most algorithm-update-proof tactics we've adopted is the solidification of subject matter relevancy. Organizing your content into topic clusters creates a strong ranking signal and enables search engines to easily crawl the nicely laid out structure you're serving up.
New to topic clusters? Here's a bit about how they work:
Let's say you have a piece of premium content, such as an e-book or white paper, that focuses on a particular subject. You put all of that content onto a pillar page, which serves up the information in an un-gated fashion (while still offering the reader opportunities to download the PDF version). Then you create a series of relevant blog posts that relate to the content on this pillar page.
The key here is linking from the blog posts to the pillar page, and from the pillar page to the blog posts. This cross-linking creates a robust structure and shows the search engines that you are offering a deep dive into the selected topic.
From there, you can measure the effectiveness of the topic clusters via HubSpot's Topic Cluster Tool.


2. Featured Snippets
The search engine results page is ever-evolving. In terms of interactivity and UX, it has come a long way since the days when our desktop monitors had tubes in them. Featured snippets are the boxes of information that appear above the organic search results. Below is an example of a featured snippet: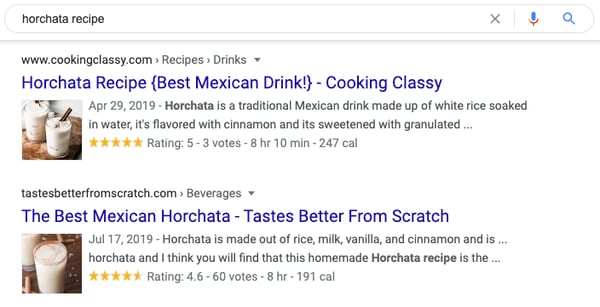 This year, Google announced that sites appearing in Google's Featured Snippet won't show on the first page of the SERP a second time. This means you have one shot at being the most relevant to your organic audience.
You can use software to measure your featured snippet performance, or if you'd rather do it yourself, you can use incognito mode on Chrome to search for your optimized blogs and see if they are showing featured snippets when sought out. So how do you optimize for a Featured Snippet? Focus your keyword research on question-based search volumes. The closer the phrase is to the actual search terms, the better your chance is of having a featured snippet. You should set a goal of having every single blog contain a highly relevant, high-level paragraph that addresses the key term you've optimized it for.
3. Content Decay
Old content isn't useless! The internet is full of content that contains useful information. Updating these posts is easier than writing entirely new posts on the subject.
We recommend starting with your most successful content and working down the list. Make sure you're modifying between 10-20 percent of the content to give it a noticeable refresh. Keep the original publication date, but add a note that you updated it on such-and-such date to clearly signal to the crawlers that you're taking care of your content. If you have a more recent post, make sure to link to it.
If you have posts that are no longer relevant, put a disclaimer near the top that tells readers that the information is a bit depreciated in terms of relevance, but that you have a more current post that will properly address their query. This method leverages your older content to prop up newer, more relevant content.
For help with your refresh efforts, check out the content decay tool recently released by ClickFlow.


4. Domain Authority
One of the most widely regarded ranking signals, domain authority (DA) remains a priority for digital marketers to measure in 2020. This benchmark was created by MOZ and has been adopted by SEO platforms as an accurate, aggregate measure of a domain's ability to perform on SERPs.
It should be noted that search engines don't specifically look at a site's DA, but rather they look at all of the areas that make up a site's DA. You can measure your DA with a number of tools, but we rely on HubSpot for our efforts. The recipe for DA contains more than 40 ingredients, the most important of which are high-quality external backlinks. This brings us to our final 2020 SEO benchmark to monitor.


5. Link Toxicity
In a perfect world, every single site would have relevant subject matter and sites would organically link to them to increase the relevancy of their own content. The reality is far more selfish in nature. Although tactics such as guest blogging and backlink outreach are viable forms of off-page SEO, there are still black-hat services out there that promise backlinks in exchange for a fee. These links typically get marked as toxic by Google, and can harm your reputation.
This is nothing new and has been long combated by Google. Every single algorithm update includes new ways to ferret out sites using these services, and you don't want to get caught with toxic backlinks on your site. The SEMrush Backlink Audit tool provides a simple and effective way to identify any sites that may harm your domain authority by linking. You can disavow these toxic links within Google Search Console as a way to tell search engines, "I don't even know that site. Don't penalize me."
In the grand scheme of things, SEO is fundamentally the same as it was yesterday. You still need to reinforce your relevance in organic and meaningful ways. Search engines are still optimizing their algorithm updates to benefit the users, so rather than optimizing for search engines, you should be optimizing for users as well. That's the best way to stay a step ahead. If you keep your eye on these five factors, your regular everyday marketing activities will flourish in 2o20.

About the author
Sam McCue was formerly an Inbound Marketing Specialist at SmartBug, and has a comprehensive background in branding, sales acceleration, and sales engagement. From large organizations to small startups, Sam's main focus is aligning progress with business goals. Sam is a lifelong fly fisherman and lives in Hayden, ID with his wife Amanda, and blue heeler Sadie. Read more articles by Sam McCue.
Subscribe to get our new blogs delivered right to your inbox
Other insights you might like