4 Social Factors to Consider When Developing a Marketing Plan
August 11, 2015
---
By Tony Adragna

When you are building your marketing plan, it is a no-brainer than social media must be factored in, unless you want to fall way behind the curve. However, once you have decided that social media is an essential part of your marketing plan, you may draw a blank on which social factors to consider in your plan. In this blog post, we'll highlight four social factors to consider when you develop your company's marketing plan.
Goals
Just like with any of your marketing efforts, you should have established goals for social media. Most people know that social media is a must, but if you just get on the networks without any goals in mind, it will be hard to accomplish much. Decide what you want your social channels to accomplish. When you define your goals, you want to:
Set measurable goals. You should do this so that you can measure if you are making progress on a certain task.
Create achievable goals. You want your social media goals to challenge you, but to not be unrealistic.
Make your goals time-based. Your goals should create some sense of urgency within your company.
Your social media goals are vital to your marketing plan, and should answer what you what to accomplish socially.
Social Channels
After deciding that you should use social, something you should work into your marketing plan is which channels you should be using. Some popular channels to use are:
Facebook. Facebook is a good place to share content. It is not as easy as some other channels to garner new followers, however.
Twitter. Twitter is a great place to share content and engage with followers and potential customers. Through hashtags, retweets, etc. your content can be shared with many people quickly.
Google +. Google + is similar to Facebook, in that it is a great place to share content, but a little more difficult to gain new followers.
LinkedIn. LinkedIn is a great place to share ccontent and offers that you have created. Sharing content to groups full of your targeted personas can help you achieve great success in your social strategy.
There are obviously an abundance of other social channels out there, but deciding which channels to use in your social strategy is a must..
Content
Content is crucial when it comes to your social strategy. Without content , you just have social media pages that sit dormant. When deciding upon your content strategy for social media in your marketing plan, think about:
The kind of content. What kind of content will you share? It's always good to share a mix of your own content and others, while also engaging back with those that engage you.
The time of day. Believe it or not, there are best practices around when you should post content. Do some research on your industry and figure out when the best time to post for your company is.
Where to share it. Not everything you post should be shared on each social channel. Come up with a plan on what types of content you will share where.
Creating a social content calendar can help you when you're developing your marketing plan, although it is not mandatory. Just be sure that you have mapped out your content strategy before you start posting.
Content to share, time of day, etc. who to share it with, etc.
Analytics
Analytics for social media are an important factor to consider when you're developing your marketing plan because they help tie everything together with your goals. Without an analytics platform, you aren't able to see results, which makes your goals obsolete. Be sure that you have the necessary means to be able to track your data on social media so you can gauge where you're at, and where you want to be.
While there are more than just these four social factors, these four are a must when you are developing your marketing plan.
What other social factors do you think are important to consider when developing your marketing plan?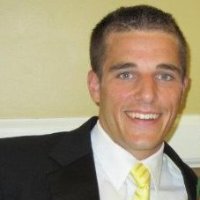 About the author
Tony Adragna was formerly an Associate Consultant for SmartBug Media. Using his project management and digital marketing background, Tony helps implement their inbound marketing strategies. Read more articles by Tony Adragna.
Subscribe to get our new blogs delivered right to your inbox
Other insights you might like