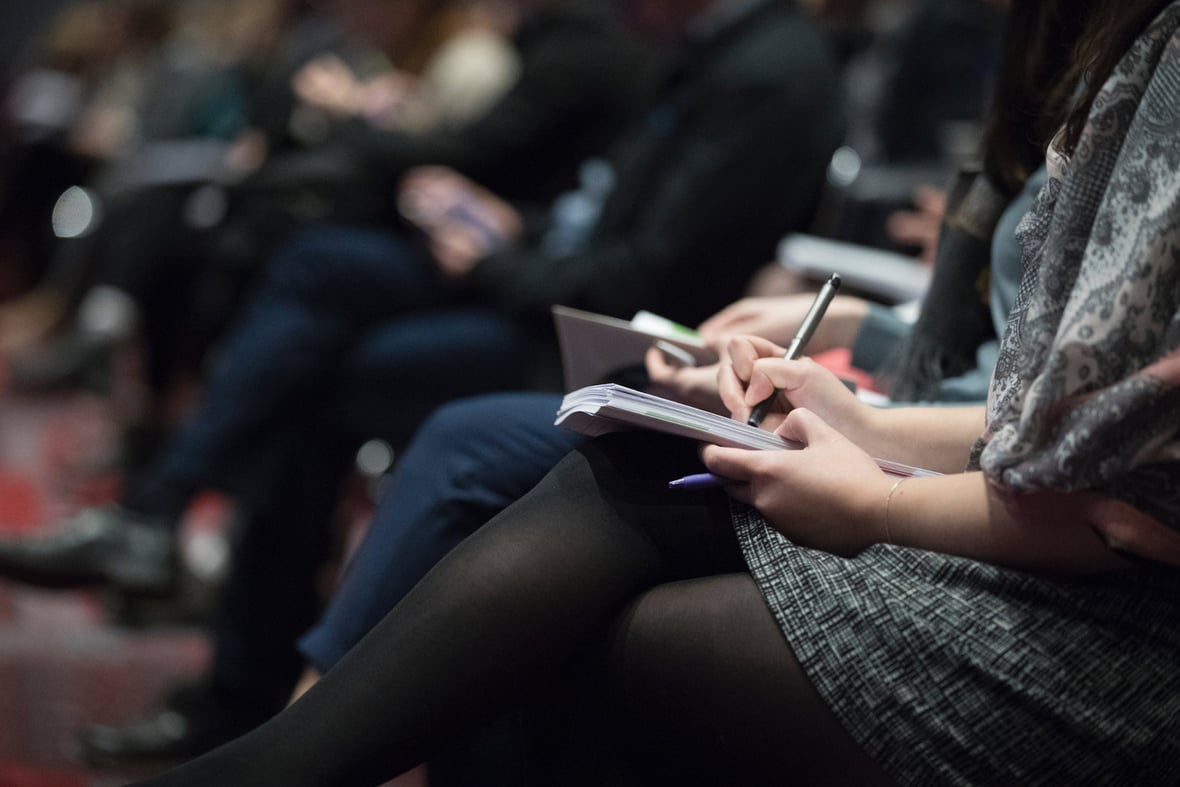 4 #INBOUND19 Sessions that Will Help Improve Your Marketing and Life
August 27, 2019
---
By Sarah Mead
Hey everyone. Sarah here from SmartBug™. I've been on a bit of a hiatus from INBOUND the past couple of years, and I've noticed this growing void inside of me. Anyway, I am feeling very excited to get back to Boston and reap the energy from this conference. You know that energy, right?
If you've been, you know. Escalate down into club INBOUND where you see thousands of souped-up marketers roaming around curiously. Beyonce's "Crazy in Love" starts booming over the speakers, and the big black curtain rises. It's time to take your seat. Your heart races, you rush toward the front for every keynote speaker, and you think to yourself, "This is why I went to school for marketing."
But I digress. I've been channeling my excitement into my right index finger and spending a lot of time scrolling, pausing, reading, scrolling, looking at this year's speaker list. I think I have about 98 sessions favorited right now, but you certainly don't want to hear about that, so I have narrowed it down to four. In no particular order of favoritism, I'm going to talk you through a few of my top picks for this year's INBOUND. Let's go.




Priming the Brain for a Decision
Carmen Simon - Cognitive Neuroscientist, Memzy
Wednesday, September 4, 12:00 p.m. – 12:45 p.m.
We're in a content bubble right now. The amount of information, data, choices out there for us keeps growing and growing by the nanosecond. As consumers, it's exhausting. As marketers, it keeps us on our toes. We have to constantly think about our target audience and how in the world we'll cut through the noise to reach them.
A few years ago, I saw Dr. Simon speak at INBOUND, and that was honestly one of my most memorable sessions. She has a scientific background, and it meshes beautifully with her understanding of marketing and consumer behavior.
The result is a presentation chock-full of excellent insight, advice, and takeaways. For in-house marketers and client service folks alike, this session will definitely help you think about how to earn your audience's attention before someone else does.


21 Automated Workflows to Keep Your CRM Squeaky Clean
Sean Henri - CEO, Pepperland Marketing
Wednesday, September 4, 1:15 p.m. – 2:00 p.m.
We are going to INBOUND, so it's definitely worth spending some time geeking out about HubSpot functionality. That's why I'm recommending you attend "21 Automated Workflows to Keep Your CRM Squeaky Clean." This has been something that's been on my mind a lot lately.
Yes, workflows are not new. Neither is the idea of a squeaky clean CRM. However, I feel that time and time again, one major challenge many organizations face is taming their sprawling database. Duplicate data, missing fields, misformatted information. Is your skin crawling just hearing those words because you can relate? I feel you.
The positive news is automation is incredible and the possibilities are endless, so let's use that automation for good and clean up databases once and for all. If you are the go-to database manager or you're just like me and love to daydream about creative new workflow solutions that'll make your life a hundred times easier, this session is probably for you.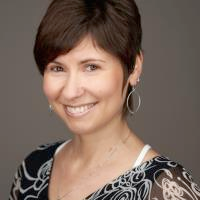 Yoga's Place in the Workplace: How to Build Stress Resilience Without a Mat
Kali Patrick - Mind-body Wellness Coach, A Journey into Health
Wednesday, September 4, 4:30 p.m. – 5:15 p.m.
Shifting a little bit, I'm going to go with "Yoga's Place in the Workplace" with Kali Patrick. The timing for seeing this one was pretty ideal for me because I am starting a 200-hour yoga teacher training this fall. So, of course, I gravitated toward this listing. If you are a non-yogi, please don't tune out right now. Hear me out. This session is all about building stress resilience, and I think we can all relate to that need.
One huge thing to remember with yoga is that there are so many more benefits than just physical. Emotionally, mentally, there's a lot we can all gain as humans and apply to our relationships at work and beyond. So I'd like to recommend this for anyone and everyone, but if I am forced to narrow it down, I'd urge anybody in a managerial or leadership position, especially, to really consider this one. I think it might give you the space you need to reflect on your own team dynamic and strengthen your skills as a leader.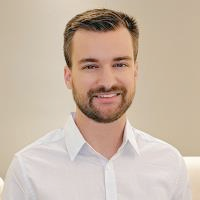 JOMO: The Joy of Missing Out
Austin Knight - Product Designer, Google
Friday, September 6, 10:45 a.m. - 11:30 a.m.
JOMO. You know, like FOMO, fear of missing out, but JOMO. Honestly, this one won me over simply by having a clever title, and we are marketers so if you catch my attention when I'm scrolling through hundreds of listings on the app, I'll likely go to your session. Please always, always remember that when you're applying to be a conference speaker.
Shifting back to JOMO. This session is being led by one of Google's product designers, Austin Knight, and he digs a lot into the user experience. A few years ago, Google realized that—surprise, surprise—people were feeling pretty overwhelmed by their digital devices, and that was actually causing a lot of people to disconnect.
As a result, the team at Google ended up taking a step back to really think about what an engaged, healthy digital user looks like and how they can ultimately design better products that will convert new customers and retain happier, healthier users. There are bound to be insights galore in this one. So marketers, PMs, designers, engineers, definitely think about adding this one to your list.


Maximize your INBOUND Experience
Curious about what Intelligent Inbound™ can do for you? Schedule a consultation with one of our marketing experts and receive three actionable takeaways so you head home from INBOUND feeling more intelligent than ever.

About the author
Sarah Mead is the Associate VP of Client Services at SmartBug and plays a key role in building and maintaining excellent client experiences that result in happy customers. She is tirelessly passionate about leading her team members to achieve personal growth and success. Outside of work, you'll find Sarah teaching yoga, enjoying the outdoors, taking care of her plant collection, traveling far and wide, and grooving to the latest independent radio hits. Read more articles by Sarah Mead.
Subscribe to get our new blogs delivered right to your inbox
Other insights you might like