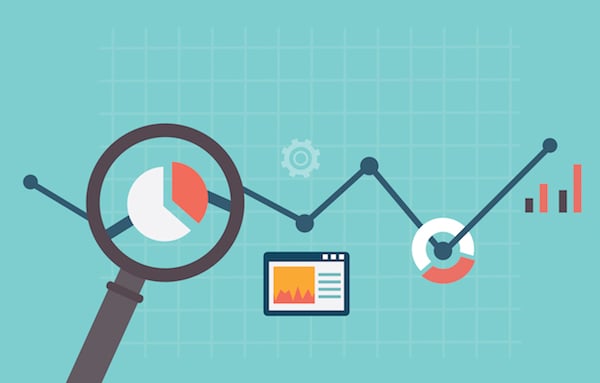 13 Key Strategies to Get Right in Your Marketing Plan
April 29, 2015
---
By Dolly Howard
Whether your company has been in business for 2 months, 2 years, or 2 decades, developing the right marketing plan can have a large impact on the total revenue of your company. Marketing plans can also help you establish mission statements, goals, pitfalls, and other core elements that you may not have been thinking about or that need to be readdressed over time. So, how do you start? What components of a marketing plan will make a difference to you and your company goals?
1. Your Company's Purpose
Marketing plans are not simply about establishing tactics to get more users or customers. While that is a large portion of it, a marketing plan should also center around your brand values. Ask yourself why you're in business. Why does your product or service exist? Why do people want to buy it from you? Asking "Why" questions will ensure that your organization has established clear aims and objectives. Once you've done that, create your mission statement.
2. The Perfect Mission Statement
Creating a mission statement ads humanity, dictates what your company stands for, and should absolutely be included in your marketing plan. It is your "north star".
A mission statement describes your company's contribution to your industry and to its consumers. It should not be corporate jargon such as "We envision to authoritatively customize business services as well as endeavor to quickly leverage existing web 3.0 benefits." No one knows what that means, including the people employed at your organization. Instead, aim for something that your key buyers and people within your organization can relate to. One sentence is enough. Think of it like a promise. Instagram does this perfectly. Their mission statement is "To capture and share the world's moments". What will your mission statement be, or how can you change your current one to reflect your company in a more humanized way?
3. Buyer Personas
If you've study anything about inbound marketing best practices, you've heard the term personas. The reason personas are so heavily focused on is because they go beyond key audiences. Personas establish your ideal customers in a more granular way - their backgrounds, goals, challenges, needs, and personality types - making your marketing more personal and targeted. Need help getting started? Check out HubSpot's Make My Persona tool. It's awesome! You can also check out our free guide The Ultimate Guide to Inbound Marketing Personas. However you go about creating them, make sure personas are in your marketing plan.
4. Your Competitive Advantage
Knowing how and why you're better than the rest of the competitors out there will affect much of your marketing efforts including the content you create, the language used on your website and other marketing assets, and how your sales people approach qualified leads. Do not be vague in this section. Get input from your top sales people, the CEO of your company, and customers that are happy with your product or service. Knowing your competitive advantage will enable you to put it front and center for everyone to see.
5. A Believable Value Proposition
A value proposition is essentially your quick sales pitch. It should clearly state the benefit the buyer will receive from your company, contrast the competitive alternative, and should be no more than a paragraph. Take Fedex as an example. Their value proposition is "When it absolutely, positively, must be there the next day." Or iTunes, "You've never been so easily entertained". Or Pinterest, "A few (million) of your favorite things". You get the idea. Stay practical and straightforward. What are you offering, why would people love it, and sum it all up into a slick sentence or two.
6. Pricing and Distribution Models
What are your pricing tiers? Do you have multiple product offerings? Are there individualized options for sale? What about upgrades? You need to lay out all of the pricing systems within your organization so that you can market each of them differently and accurately.
Once you know your pricing model, make sure you understand your distribution model. You know who your product or service needs to reach, but how will you get it into their hands? How do you reach those people initially? All of that must be decided and understood in your marketing plan before your marketing will work. If you're unsure of this as a marketer, start talking to people in your company and learn everything you can from them first.
7. Platforms to Tell Your Story
Social Media. Interviews. Your website. All of these are ways to get your story out in the public. Paid campaigns through Google, YouTube videos, Slideshare, Prezi, public speaking events, and a multitude of other platforms are out there to help you grow. You need to decide which platforms suit you best. Obviously your website is an essential part of your story. What else matters to you? Where is your audience hanging out and how do you reach them? That should all be decided in this section of your marketing plan.
8. A Promotional Strategy
This is how you tell your story. Social media is a great example for this section. Most companies join every social media network and promote the same things on each channel. Stop for a minute. Does that really make sense? Are the same personas in your plan on Twitter and LinkedIn during the day? Maybe they are, but then again they may not be. In your promotional strategy you need to take the platform, decide who that platform reaches best and promote the right kind of content and messaging for that persona. The same rule applies to traditional marketing outlets such a s TV, trade show messaging, and public relation tactics like interviews.
9. An Inbound Marketing Strategy
If your marketing plan in 2015 and beyond doesn't include an inbound strategy, start over. You're missing something. Inbound marketing is all about creating valuable conversations for prospects, leads and customers in order to deepen the relationship with a company. This includes nurturing those conversations with the goal of increasing conversion rates from prospect to lead, lead to qualified lead, and qualified lead to customer. Having a great inbound marketing strategy will not only improve your relationship with your sales team, but it will also improve the overall marketing ROI for your company.
To get started, you can download a free guide for creating inbound marketing campaigns here. The guide breaks down inbound marketing plans into 10 steps and describes each component simplistically without jargon. It's a must read.
10. A Growth Strategy
How will you grow beyond where you are now? What is your plan for attracting more and more customers each quarter? This will most likely overlap a bit with your inbound marketing strategy, but other considerations must be taken into account. If you have a product manager, speak with them about where he or she sees the product developing over the next year. Will there be more opportunities to upsell or new products to deliver to a different persona? You should also consider referral programs, bundled pricing, and contract renewals as a source of future growth.
11. How You Will Create Evangelists
As mentioned above, referrals can be a key component to a company's growth. Evangelists are typically the people who will help that strategy most. What is an evangelist? Evangelists are the people most excited about your product, service, or industry. They tell everyone about it on social media and take gobs of photos of it to post on Instagram. Think about people who love a local sports team. They wear jerseys all the time, talk about the game, and defend any wrong-doing by a favorite player. You need a strategy to create those kinds of customers. Give them the story to tell and make them excited to help you tell it.
12. How You Will Delight Customers
In order to create evangelists, you need to have a strategy to delight your customers. The company, Instacart, does a great job at delighting its customers. For example, after you've used their service a local manager emails you saying, "Thank you for trying us out! Here is a $10 coupon to use on your next order". Delighting your customers doesn't always need to have money attached to it. Listening is sometimes all it takes. For example, one way that HubSpot delights its customers is by including new features in the tool that are requested by customers on a forum. The one with the most votes gets implemented the soonest. Whichever approach works best for you and your company should be included here.
13. How You Will Retain Customers
What makes customers come back to you time and time again? Why will they want to upgrade their product or services agreement? One thing to absolutely include here is how you will ensure customer service is top notch. Zappos nailed this in the beginning and people continually go back to them. Amazon also has exceptional customer service that people can rely on. Aside from customer service, you also need to figure out why you will continually beat out competition. Do you have the latest, most updated tools? Do you cater to enterprises better than anyone else? Decide that in this section.
---
After reading the above, you may feel exhausted. You're growing a company! It's to be expected. The above strategies should also excite you and keep you motivated. As a marketer, if you have some of these strategies included and are unsure of the rest, talk to people. Get to know your sales team and their process. Talk to your best customers about their experience. Read customer reviews about your product or service. The more you know, the easier your plan will be to complete.
If you still don't feel like you have time to complete something like this for your marketing team and company, you can request a consultation from our team here at SmartBug Media. We offer a comprehensive marketing playbook for our clients that delivers answers to the questions above, with an entire inbound marketing strategy included.
What questions do you have about developing marketing plans? Let us know by tweeting us at @smartbugmedia.

About the author
Dolly Howard was formerly Director of Marketing for SmartBug Media. Previously she worked as a senior marketing consultant leading SmartBug Media clients in strategy for lead conversion improvement and total marketing ROI. As a past HubSpot employee, Dolly is excited to share her knowledge and help enterprise companies grow their business. Read more articles by Dolly Howard.
Subscribe to get our new blogs delivered right to your inbox
Other insights you might like