SimWell
---
Providing Simulations at Scale to Digitize Operations
Background
When SimWell developed its mission to "unlock simulation at scale," the company knew its technologies needed to be the best, propelled by talented professionals to back them up. But it's not that simple to win customers, and SimWell had long been relying on partnerships to drive its lead generation engine.

SimWell approached SmartBug Media® ready to take lead generation in-house by showcasing the team's expertise in advanced analytics and simulation-based digital twins. SimWell was looking for a new website that would generate inbound leads and help drive marketing for specific problems across supply chain, mining, quick-service restaurants, green energy/electrification, government/defense, healthcare, and manufacturing.

With a "blue ocean" of opportunity rising, SimWell wanted its new site to establish the brand as the clear leader in simulation and simulation-based digital twin solutions.

Now, thanks to the new site's engaging homepage hero that showcases SimWell's simulation software, visitors can get an inside look at the company's solutions quickly and easily. And thanks to authentic product imagery and real case studies, prospects don't have to imagine the technology—they can see and understand it.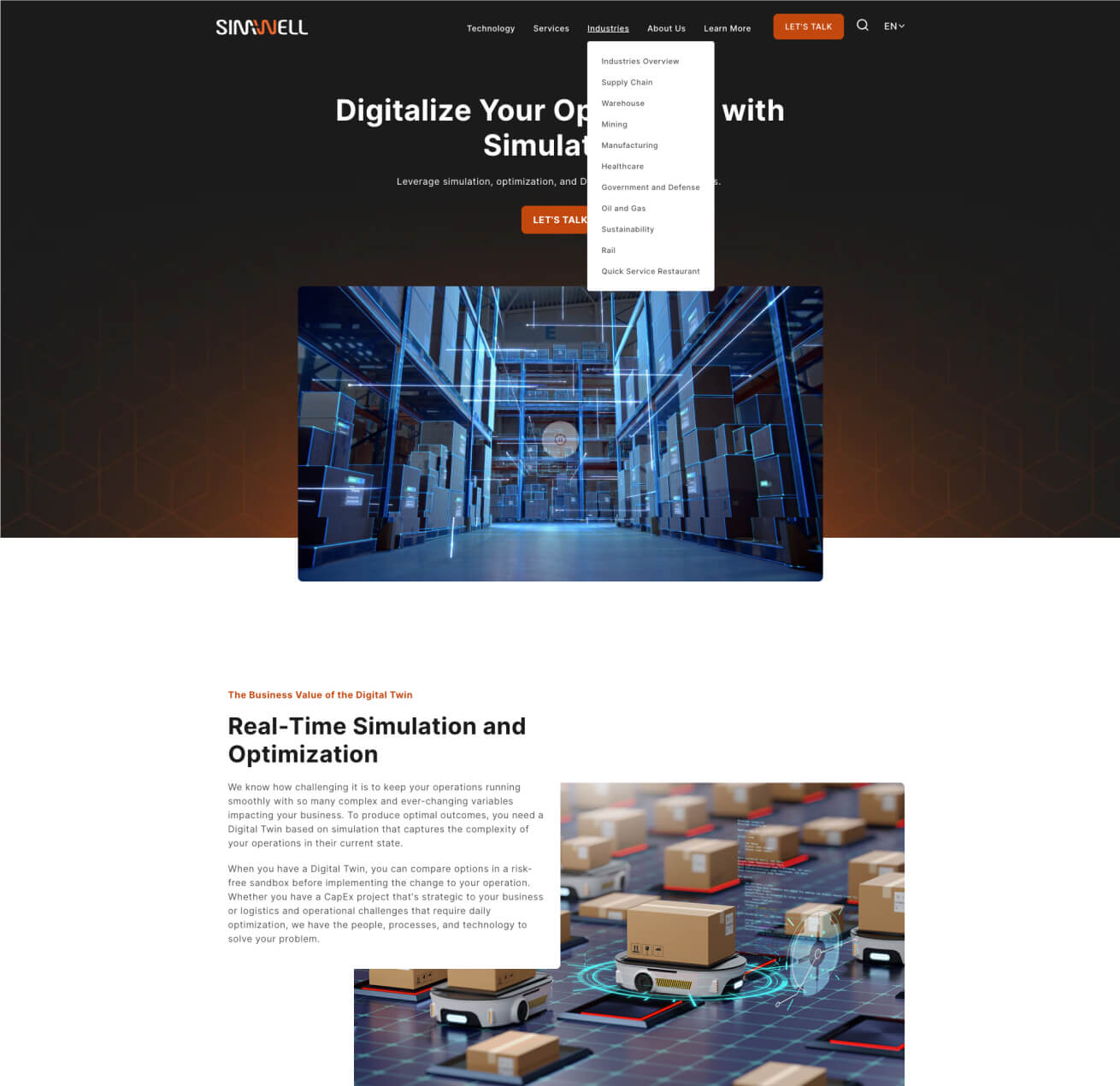 Future-Proofed Mega Menu
Visitors can now tap to expand information about technology, services, and industries, then link to a vast menu of resources ranging from informative content to events.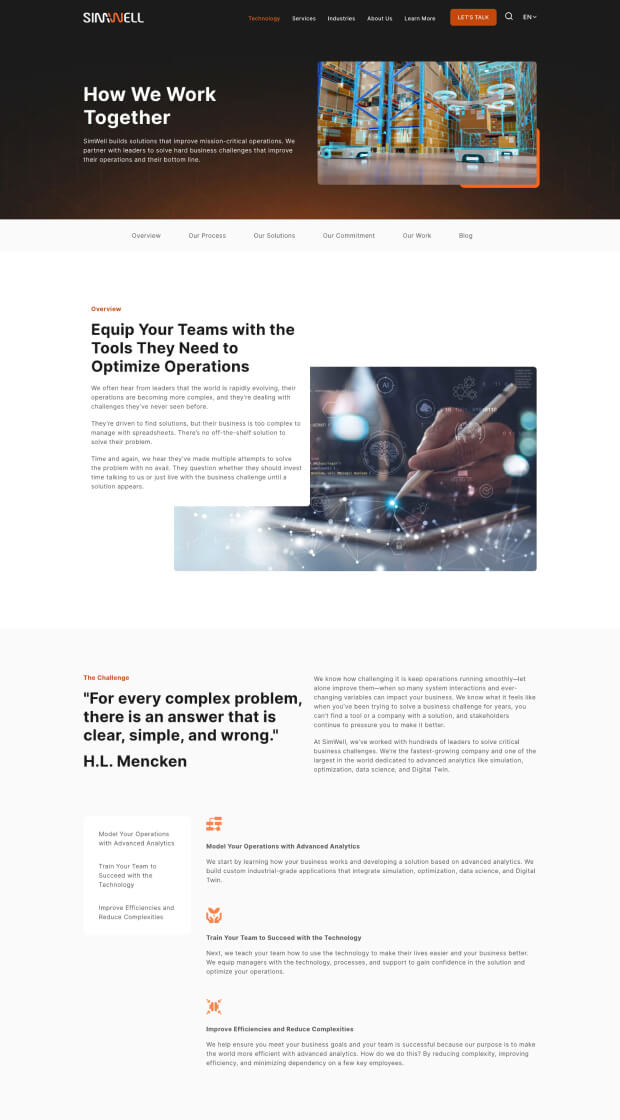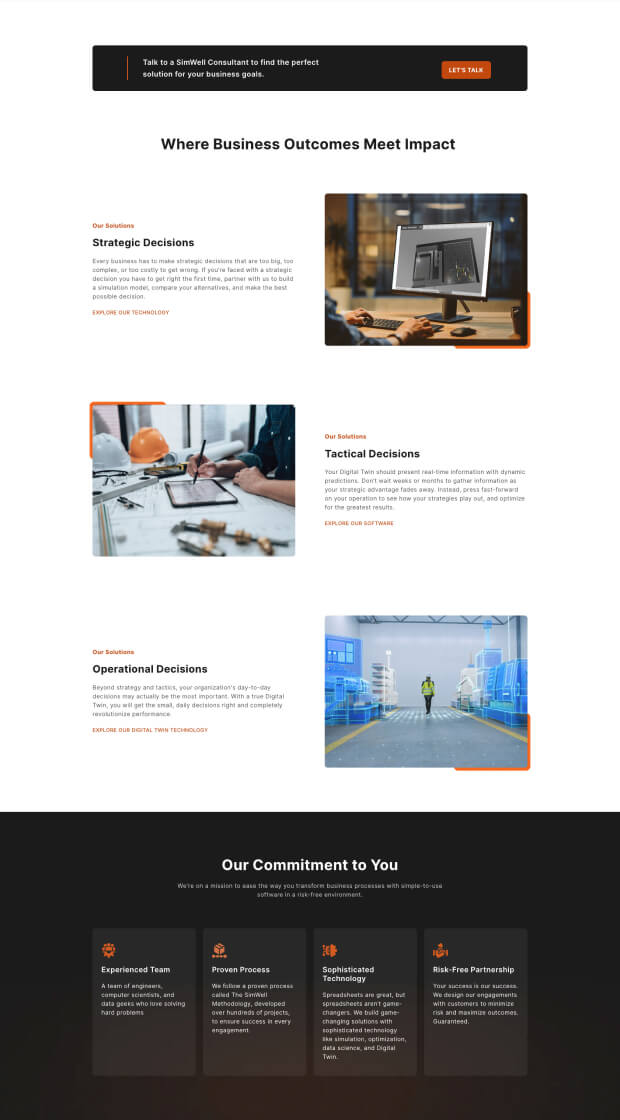 Authentic Product Imagery
SmartBug® integrated authentic product imagery throughout the new website to showcase SimWell's real-world solutions and provide a more immediate understanding of how they work.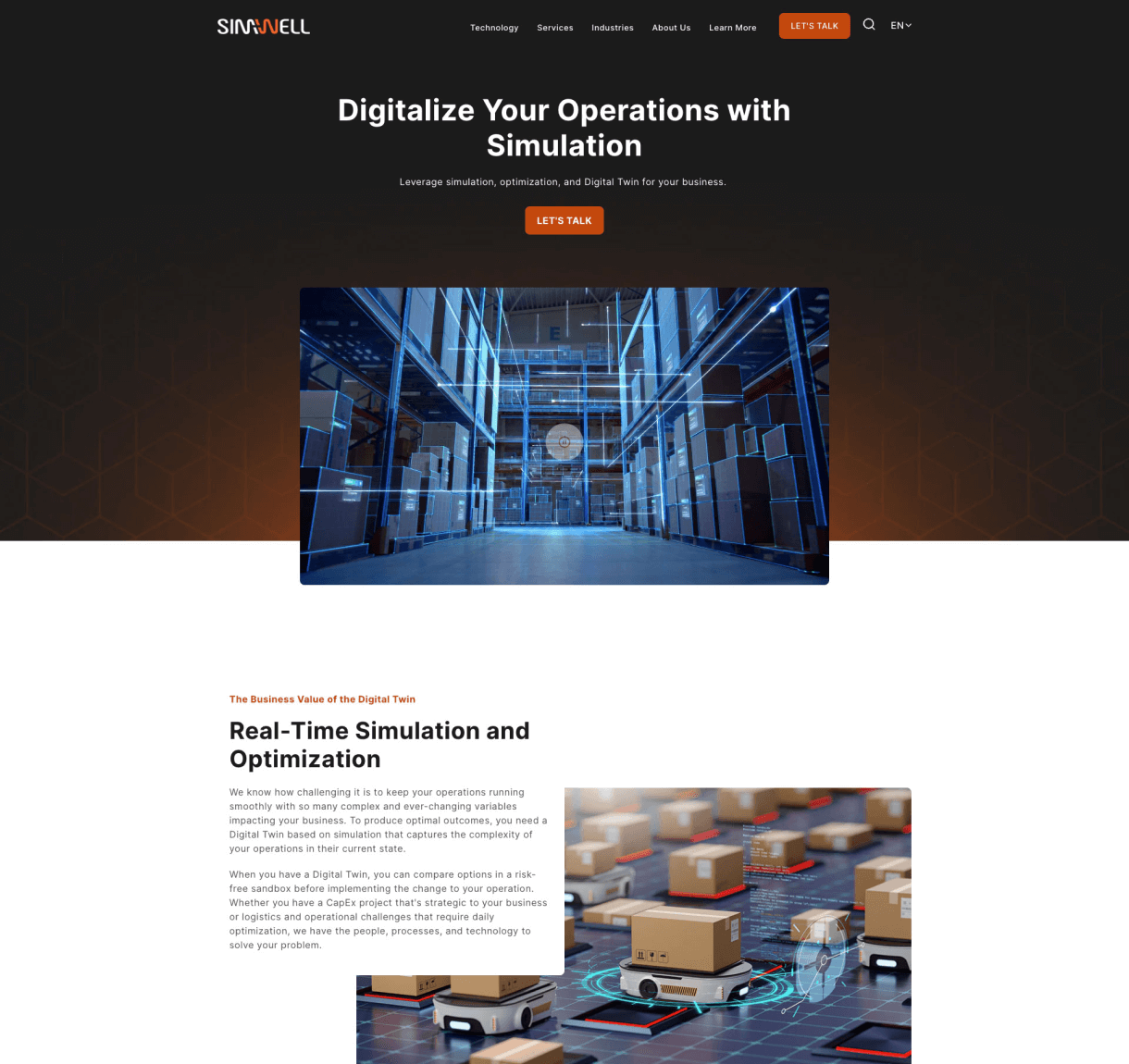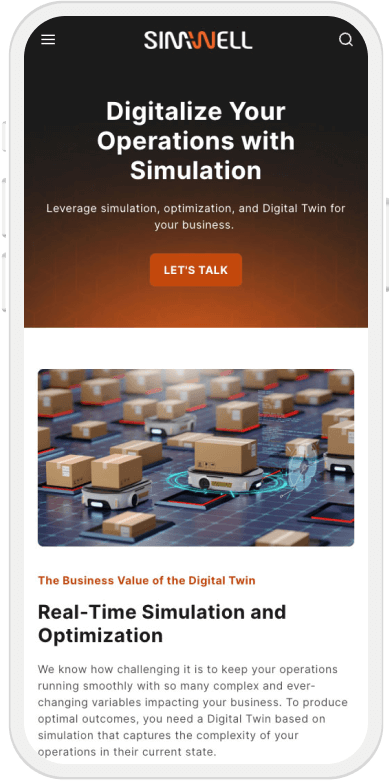 Engaging Homepage Hero
Visitors can get an inside look at SimWell's solutions quickly and easily, thanks to a real-world-to-digital-world simulation video.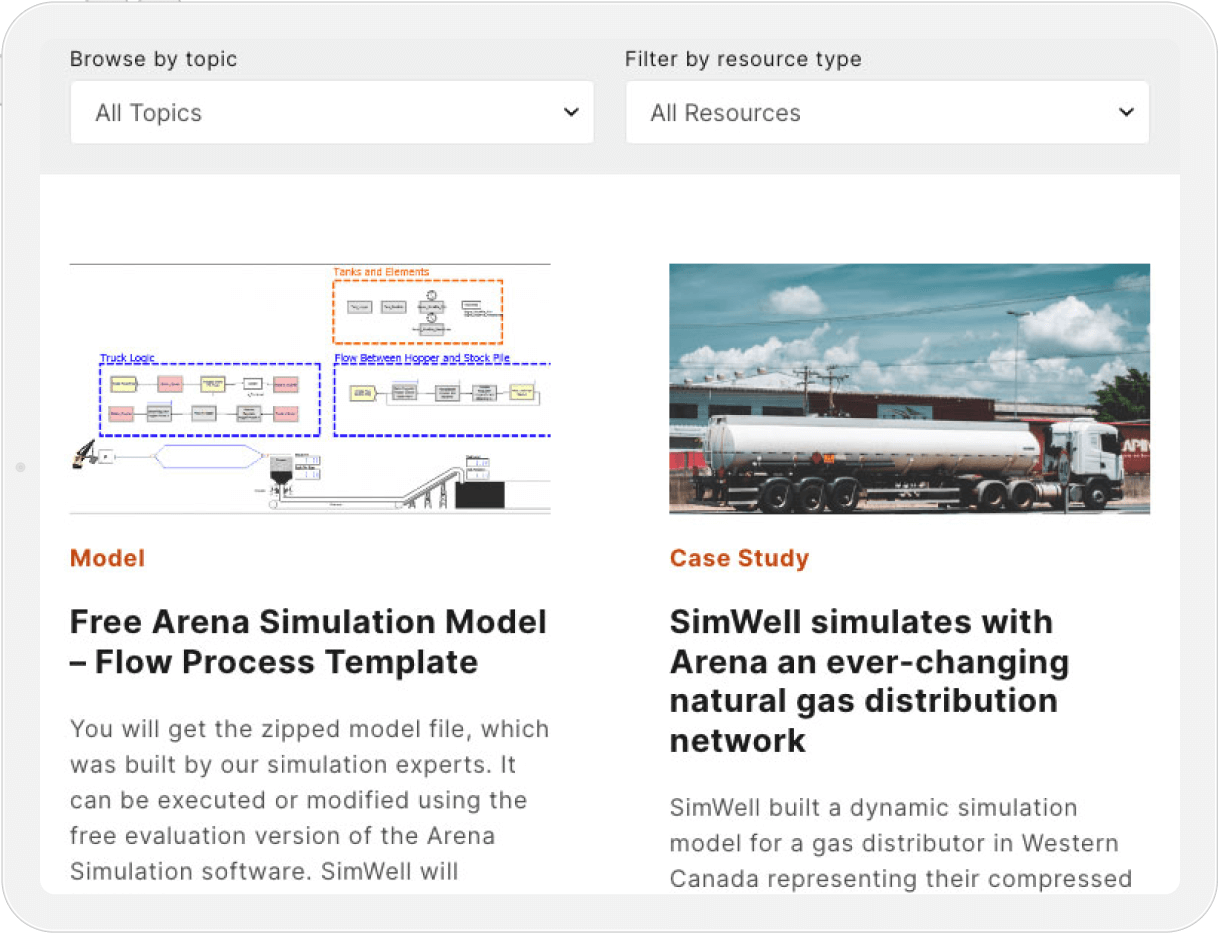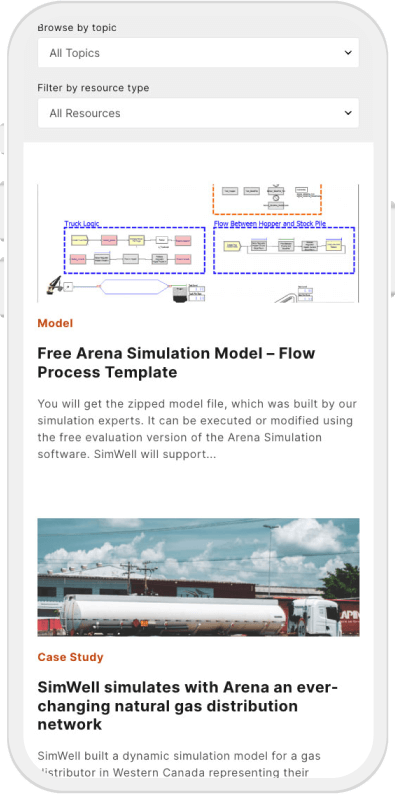 Comprehensive Resource Library
SimWell's resource library showcases both the company's industry expertise and its track record of success with assets including case studies, testimonials, and educational e-books.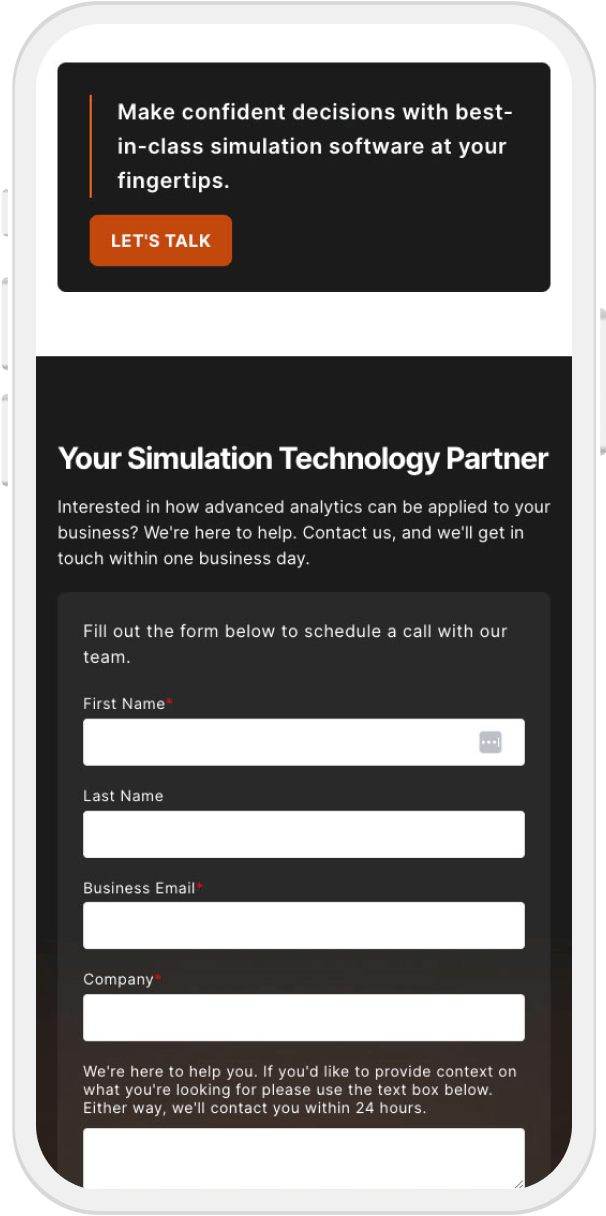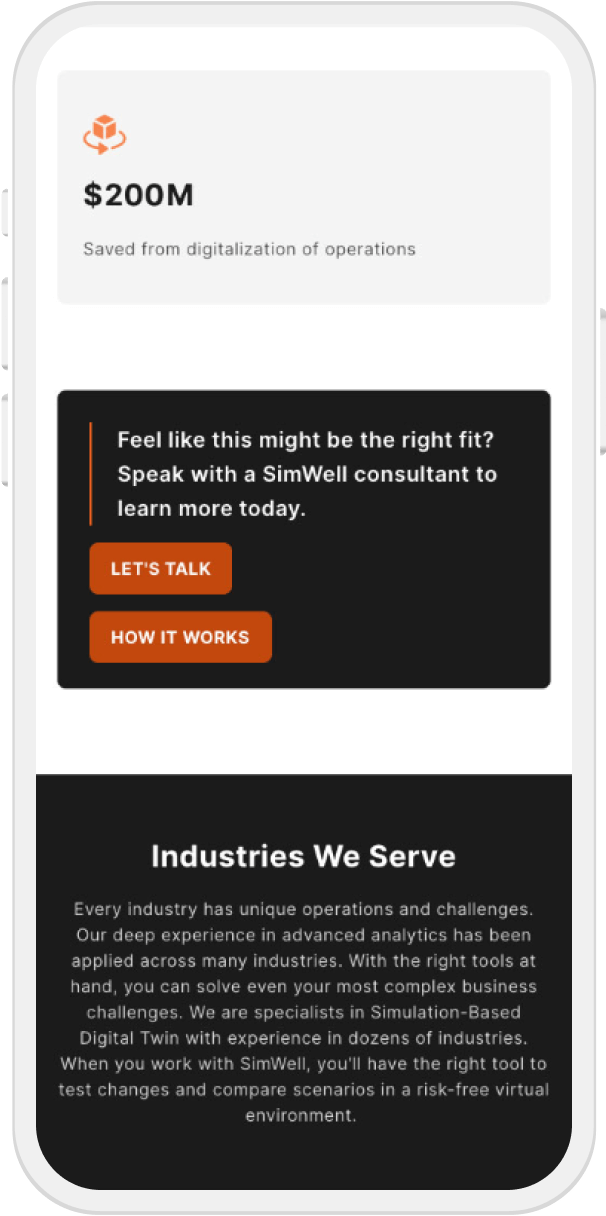 Cross-Site CTA
The new site provides a consistent CTA component across webpages, encouraging users to reach out to talk to the team or schedule a consultation.