Cedarhurst
---
Modernizing the Senior Living Landscape
Background
Cedarhurst Senior Living was built on the premise of creating communities where people feel valued, supported, and empowered to lead a fulfilling life. With locations around the country, Cedarhurst offers inviting, accessible care to all of its residents. When the team at Cedarhurst approached SmartBug Media, they were looking for a total overhaul of their outdated website in favor of a brand new website specifically catered to each of the communities they serve. Now, with a fresh design, intuitive UX layout, and customized community sites, seniors and their loved ones can access the resources, reviews, and contact information they need to find a Cedarhurst community near them.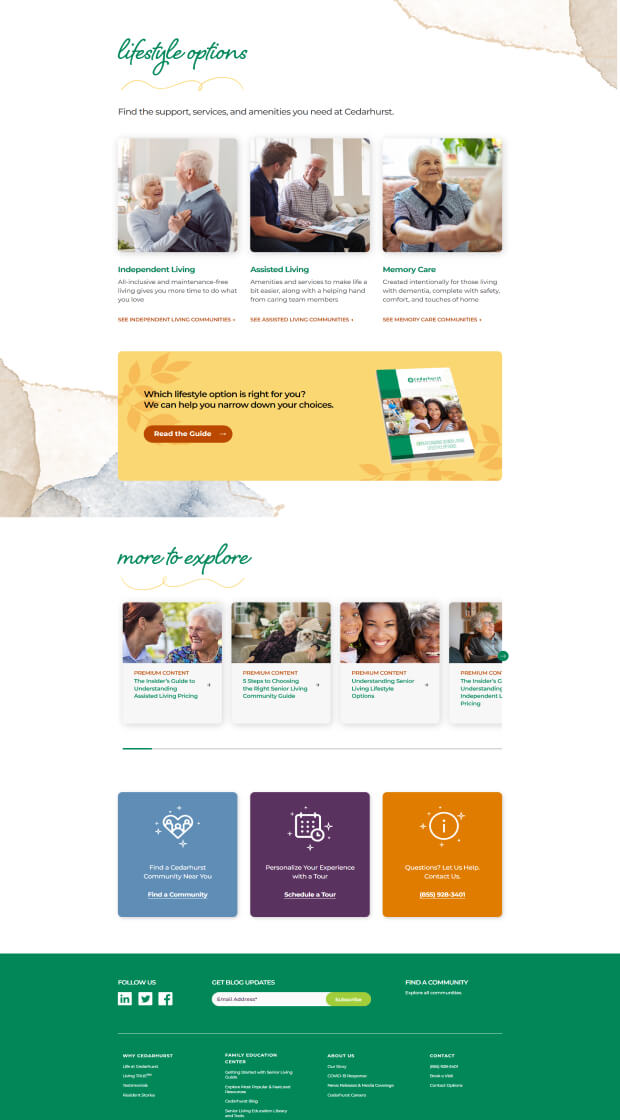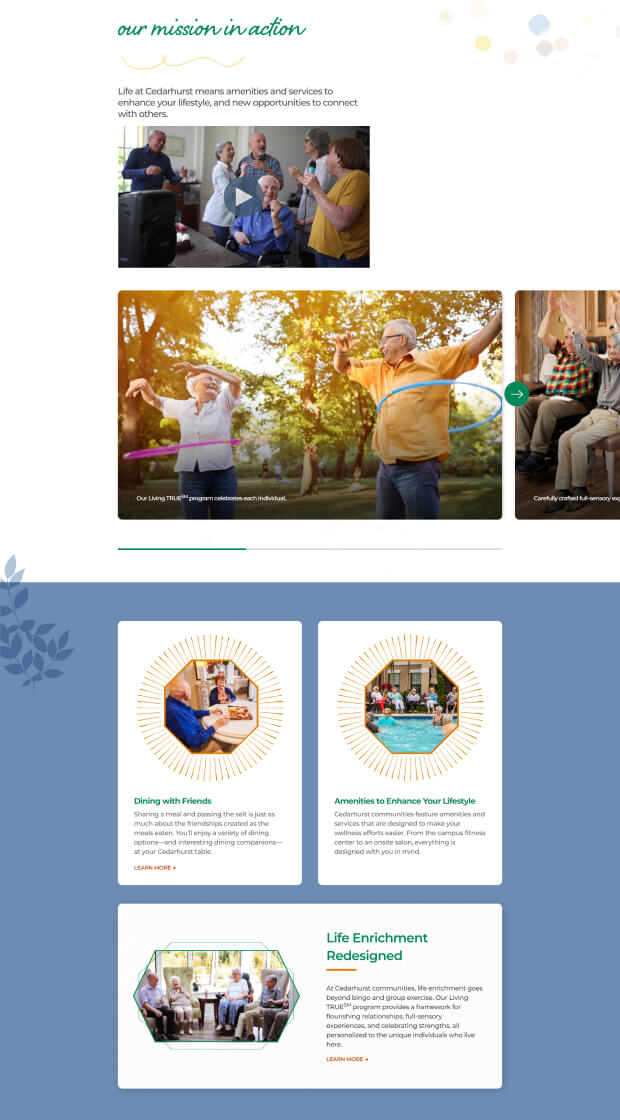 Captivating and Authentic Imagery
In collaboration with Cedarhurst, SmartBug Media built a new site with authentic, inviting imagery of the residents in their new communities.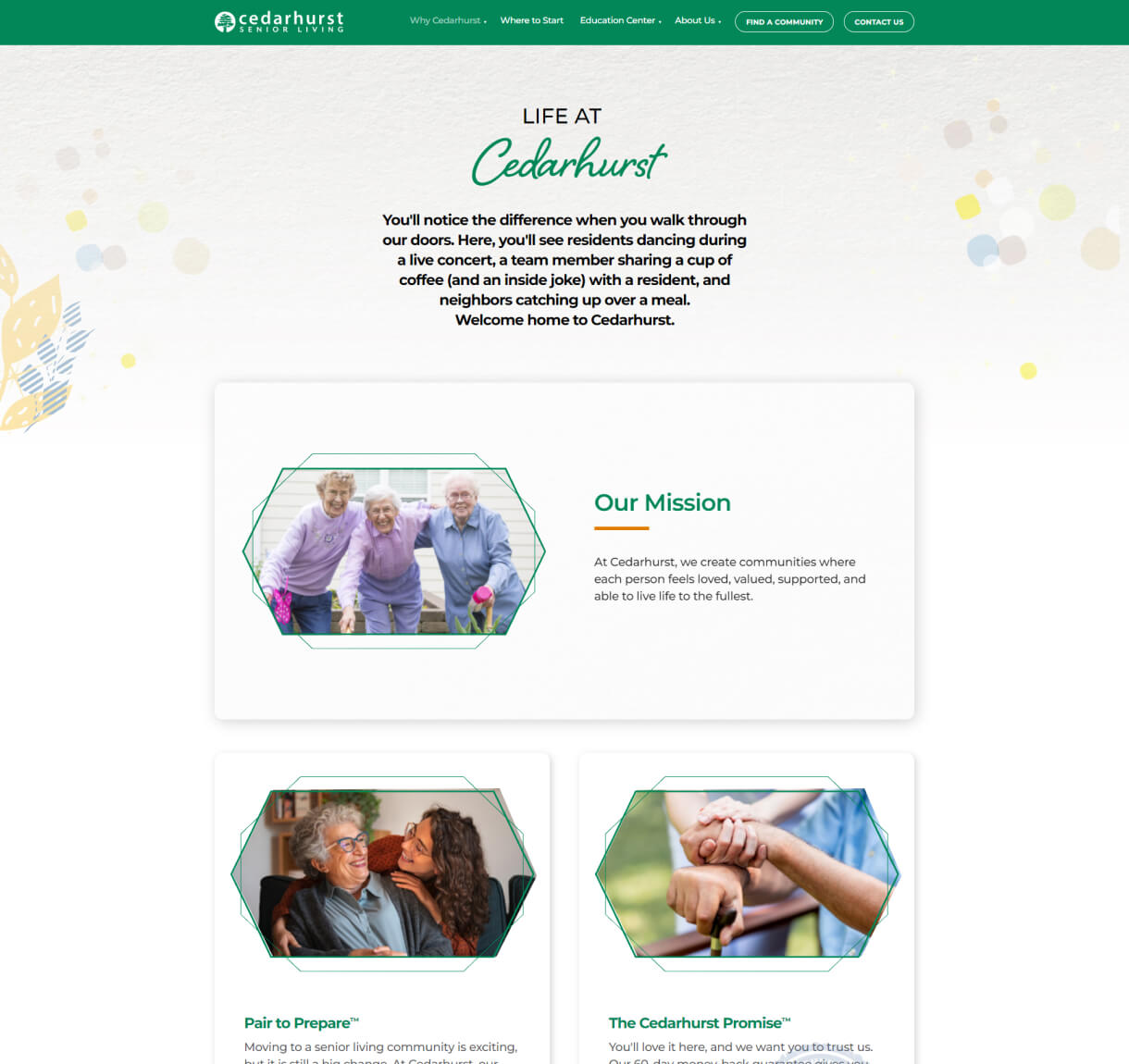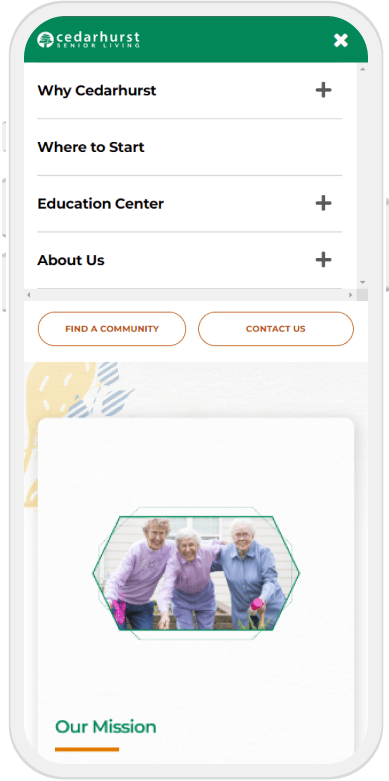 Strategic and Intuitive Navigation
Now visitors can access information about the residences in their area by clicking the "Find a Community" button at the top of the page.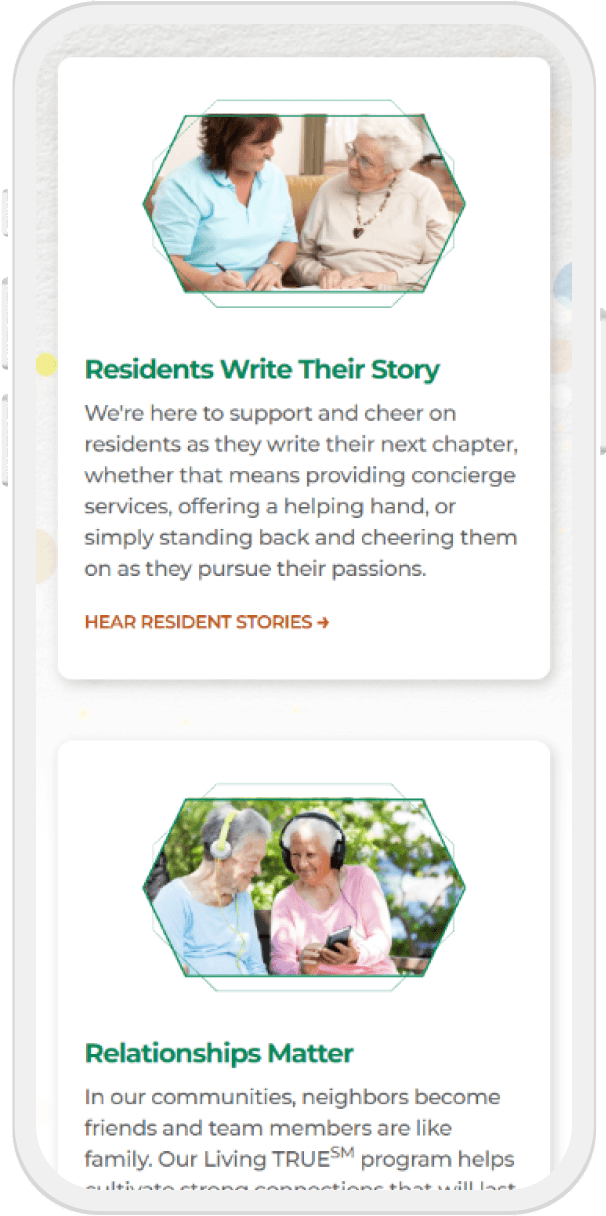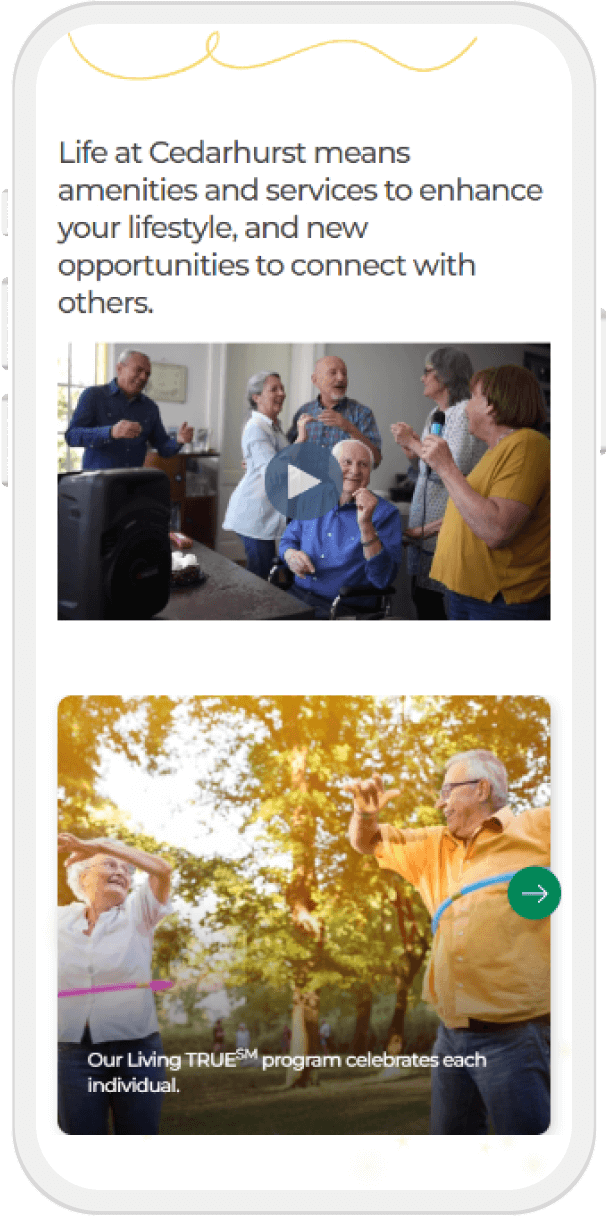 A Jump in Organic Traffic
After the new site launched, organic traffic ballooned, and traffic and qualified leads were up by 10 percent.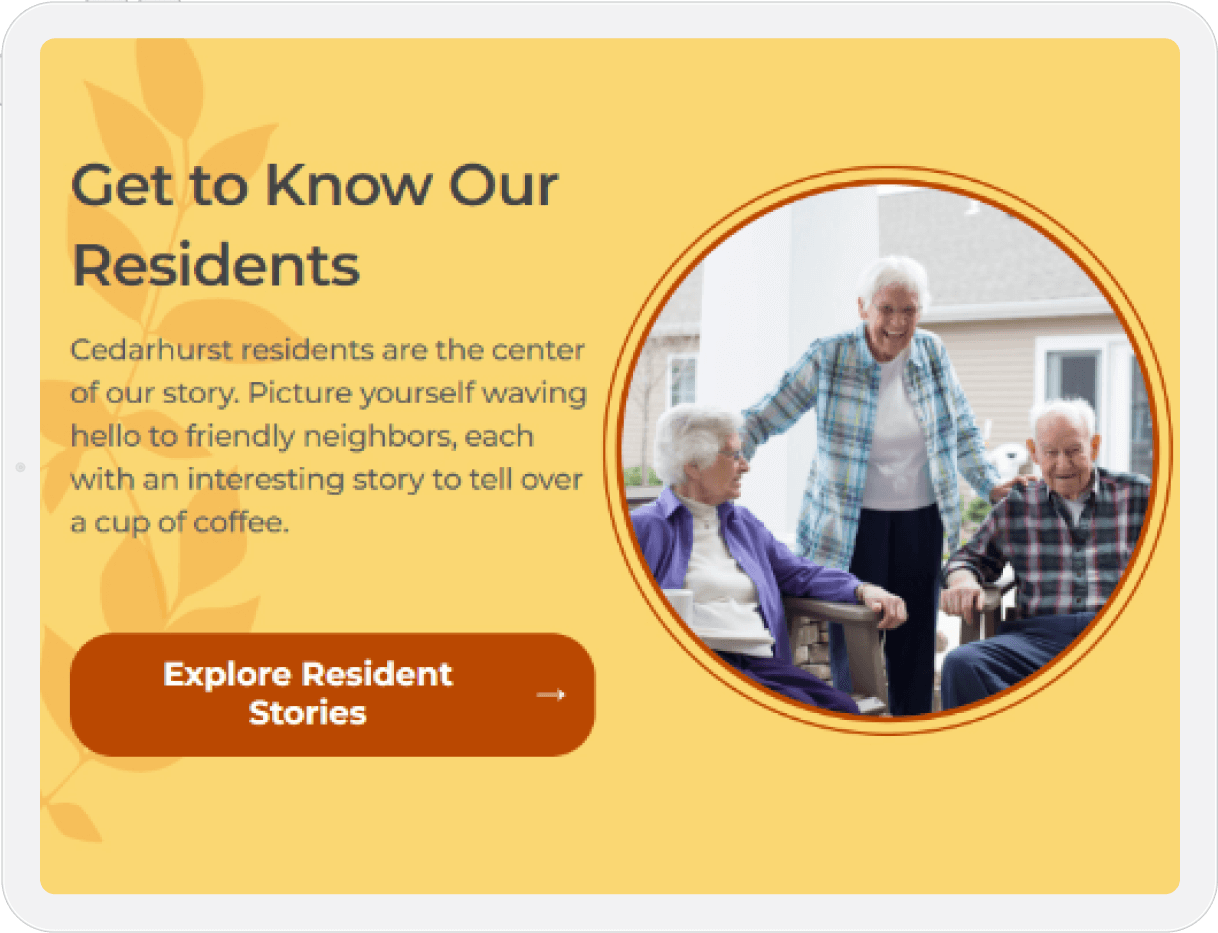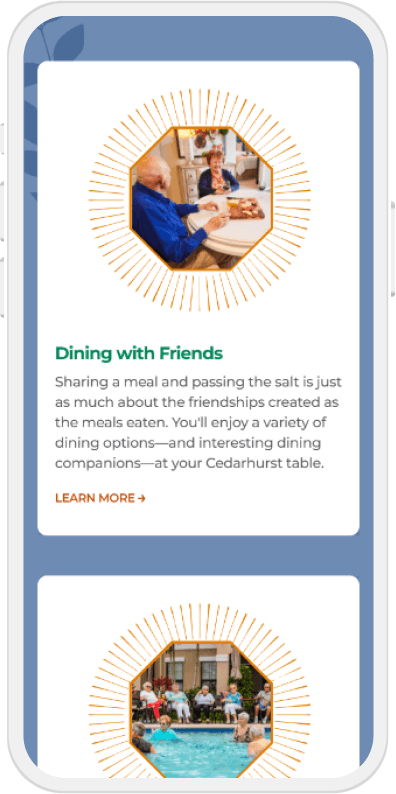 Compelling Storytelling
Resident stories and the "Life at Cedarhurst" page now offer visitors practical information as they take this next big step in their life journey.