Justuno
---
Enhance and Expand Your Strategy with Our Technology Partners.
We work with the best and most innovative digital marketing technology partners to deliver the tools you need to get things done.
Why do I need on-site conversion optimization?
Turning visitors into customers is a challenge for any business. Rethinking the lead capturing process is critical to growing your email and SMS lists and re-engaging customers effectively. Tools that innovate on this idea help deliver personalized touchpoints which drive engagement for better conversions and a thoughtful web experience.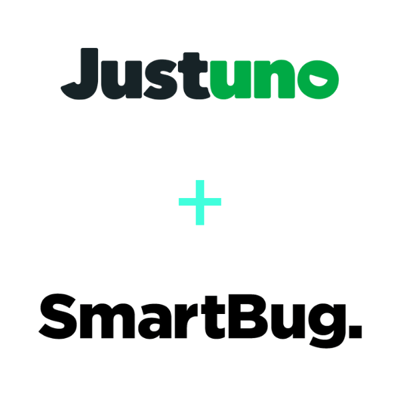 Why SmartBug + Justuno?
Partnering with Justuno and SmartBug Media® is the perfect way to delight your customers through personalized, engaging experiences. We are experts in Justuno and how to implement it into your existing touchpoints to deliver email and SMS leads like never before. Plus, our expertise in inbound marketing will aid in tailoring your experiences to drive customer value and conversions.
"We value SmartBug Media as one of our top agency partners. Their eagerness in learning the latest Justuno CRO strategies to create even more successful on-site campaigns for their clients is ceaseless." - Justuno Team
We are committed to conversion optimization.
---
Converting leads into customers is our thing. Our inbound marketing experts assist clients daily to grow web traffic and lead capturing. But, it doesn't stop there; we continuously optimize experiences to prioritize conversion through personalized touchpoints, value-driven content, and funnel optimization to push for more conversions.
Latest Customer Success Insights