What is SmartBug on Tap?
This is digital marketing, whenever you want it. SmartBug on Tap delivers weekly conversations and thought leadership from SmartBug Media on demand generation, marketing automation, brand loyalty, and digital strategy. If you're looking for expert, game-changing thoughts on digital marketing, you've found your home.
Each episode will feature topics such as lead generation, account engagement, brand loyalty, inbound marketing, sales enablement, PR, demand generation, marketing automation, paid media, web design and development, sales enablement, revenue growth, digital strategy, ROI, and more.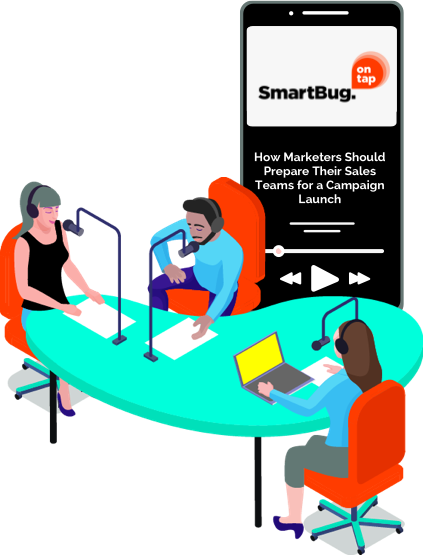 What marketing challenges are YOU experiencing right now?
Tell us so we can provide tips in a future episode.