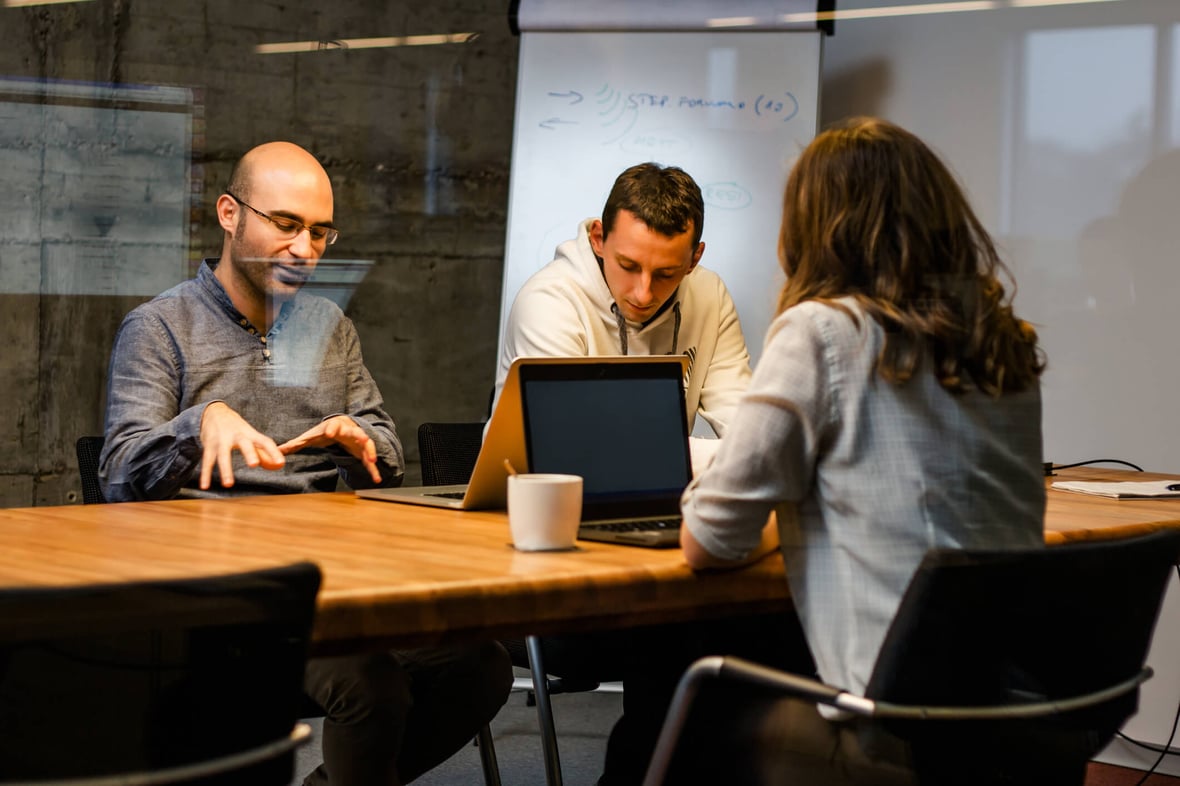 Everyone likes to win, right? Winning bids in the manufacturing industry is a valuable way for businesses to grow revenue and build long-term relationships. The bidding process can be tricky to navigate while handling the large amount of paperwork, numerous bidders, and overall process management. How can your team win bids in manufacturing successfully? To avoid wasting valuable time and resources on answering bids only to lose them, you'll need to be strategic in your approach to responding. Consider the following strategies to improve your bid-hit ratio.


Know When to Bid and When to Walk Away
Sometimes, you know exactly how your business can help a company achieve its project objectives. Other times, it may be unclear if your business is the right fit. Ensure you're not going to waste your team's time on an unsuccessful bid by reviewing the bid itself.
You can set parameters to the types of bids you respond to—which should only be bids that your company has a reasonable expectation to win or be competitive. For example, does your company's products or services compete well on price? Respond to bids where the procurement method is usually selecting the bidder with the best value or lowest bid. Or consider the project's structure if your company thrives while working with smaller projects and fewer moving parts (and vice versa).


Understand the Project's Priorities
Each project is different, and you'll be working with a variety of parameters and specifications. Each project will have different priorities when selecting bid winners in order to complete the project successfully. These priorities can include the following:
Technical specifications: This is one of the most important factors in bid selection. Are you able to meet the bidder's technical requirements for the project? Can you deliver or complete the requirements on time and within budget?
Preferred vendor: Are you already on the bidder's preferred vendor list? Are you a qualified General Services Administration (GSA) vendor? Are you a minority-owned or women-owned business? The company requesting the bid may have specific requirements for the type of vendor bidding.
Price: Is selecting the lowest bid important for the bidder? As mentioned, you may want to evaluate if your company is right for the bid based on the project's prioritization of price.
Location: Are you US-based or internationally based? Some projects favor selecting US-based manufacturers to meet specific quality standards, but other projects may not have a preference. Determine if your company's location is a non-starter in the conversation.
Ideally, if you're able to conduct a pre-bid call with the owner, you can learn first-hand the most important factors to their bid selection process. Otherwise, review the questions that are in the bid to determine what priorities are most important.
Tailor Your Responses to the Bid
No one wants to seem like they're getting a second-hand answer. If you're looking for a strategic way for your manufacturing company to win bids, it's not recommended to cut-and-paste answers from previous bids for the current bid you're putting together. That's not to say you can't leverage work you've done for previous bids. In each bid, you can repurpose and reword some of the answers you provided in the past into responses that directly answer the question that the bidder is asking.
Another mark of a high-quality bid is attention to detail above and beyond a usual effort. For example, if the bid is asking for specifications on parts, take some time to learn if the bid is looking for imperial or metric measurements. Help the bid company out by doing some of the conversion work. By referencing the measurement system that the project will be using, you make it easier for the bid selector to envision working with your company.
Your company should also be meticulous in providing an accurate cost estimate. Not only does an accurate cost estimate help develop trust in your company from the project owner's perspective, it also assures your company that taking on the project is a worthwhile investment.
Finally, don't leave your response to the very last minute. Submitting your bid 24-48 hours prior to the submission deadline shows that your company is trustworthy and respects a set deadline. It also gives your team some buffer room in case there's any problem with the actual delivery of the estimate, whether electronically or by mail.


Leverage Case Studies and Customer Testimonials
Another way to establish trust in your bid is to include case studies and customer testimonials touting your company's expertise in successfully completing projects similar to the one you're currently bidding on. Your company builds credibility by showing that you've delivered your services and made your customer happy enough to share their experiences.
What makes a good case study? A good case study tells a story about the customer's problem similar to the current bid, the plan and actions you took as a company to meet the customer's expectations, and the specific results that occurred because of it.


Build Your Company Brand
In addition to bidding, consider strengthening your company's website and digital presence. Your website is a 24/7 accessible brochure that can get your company noticed prior to the bid offering process. Some ways you can get noticed online as a manufacturer include optimizing your website for search engine traffic, creating a blog where you can regularly publish content touting your industry expertise, and utilizing social media platforms like LinkedIn to reach prospective buyers (so you may not even need the bidding process).
Having a solid online presence gives you another way to build trust with the bid selector. They can become familiar with your company through the content you create and consider you an authoritative source if you are at the top of a Google search.
If you're looking to learn how to win bids in manufacturing, start with creating a strategic plan on your bidding process. Set rules to determine which bids are worth responding to. Once you respond to a bid, take some time to understand the specific project needs so you can appropriately tailor your answers. Then, back up your answers with proof from your customers by including case studies and testimonials that can also be found on your well-branded website. Having a strategic plan helps ensure the time spent responding to these bids is well worth it, and it puts your team in a better position to win the business.

About the author
Heather Quitos was formerly an Inbound Marketing Senior Specialist at SmartBug Media. She is dedicated to crafting persona-driven campaigns with career experience in B2B and software sectors. She has an undergraduate degree in journalism from the University of Wisconsin and received her master's in business administration from Marquette University. In her free time, you can find her trying new recipes in the kitchen. Read more articles by Heather Quitos.
Subscribe to get our new blogs delivered right to your inbox
Other insights you might like