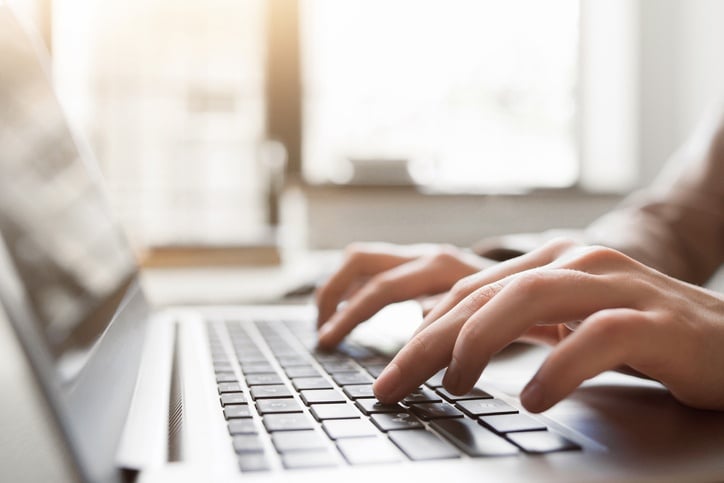 Where Does Copy Fit into the Website Redesign Timeline?
May 12, 2017
---
By Trenton Reed
Successful website redesigns boost a brand's image, revitalize content, and update product or service offerings. What many companies don't consider, however, are the inherent costs and efforts associated with a redesign.
Many times, copywriting is the first budget line removed when trying to cut down on costs. Clients often think they can handle this process themselves (and some of them can). What many don't realize, however, is that writing copy is taxing and time-consuming. Without relying on professionals, businesses run the risk of rendering a redesign irrelevant.
Think about it: Users come to a website to read content. Sure, navigation and design are imperative to their user experience. But it's important to remember that it's copy that leaves a lasting impression—and ultimately inspires users to take action.
The importance of web copywriting is apparent; let's review exactly where copy fits into the web redesign process.
Sitemap
At SmartBug, we generally take the first three weeks to interface with all stakeholders. It's during this time that we host our kickoff call, complete the creative brief, and identify buyer personas and journeys. Once we gather all the necessary pieces, our project managers, designers, and consultants work together to create a sitemap that outlines website navigation.
By listing all accessible pages of a website in a hierarchical fashion, sitemaps serve as planning tools for stakeholders and internal teams alike. Not only do they outline the purpose and goals of a redesign, they set the stage for the design and creative teams. Sitemaps help teams avoid duplicating content—an important process for SEO purposes—and get everyone on the same page.
For SmartBug copywriters, the sitemap stage is important because it's when we are first looped into a project. Generally, our SEO team completes keyword research to inform the copydeck. Next, the project manager compiles a document that serves as the proverbial roadmap for all templated pages that require copy. This research provides us with a general idea of how to proceed.
Thus, the brainstorming begins.
Wireframes
Once wireframes are locked—around week four in the process—it's time for the SmartBug team to turn concept into reality by developing wireframes. Wireframes expand on the sitemap by adding layout and structure, including text and images, to the design process. At this point, both the creative design and copywriting processes should be in full swing.
At SmartBug, writers generally prepare three key pages of copy to start. Rather than develop a full-fledged copydeck in one take, delivering three pages to the client for review is a good indication of our overall direction. From a copywriter's perspective, this is the perfect instance to test the waters and see what sticks. Because we're generally writing the important pages first—such as the home page, the about us page, and service or product pages—this is time to really deliver.
According to Brian Clark, founder of Copyblogger, it's critical to craft a killer headline before moving forward. Furthermore, as Kissmetrics posits, great copywriters don't write for one hundred percent of traffic. Instead, they write for the twenty to thirty percent of traffic that will actually engage with their copy. In this regard, this initial round of copy is our opportunity as copywriters to concisely convey the client's main benefits. It's our chance to impress the client.
Final Copydeck
Once the first round of copy is approved (generally a few weeks after you begin your initial ideation) it's time to move forward with drafting the remainder of the deck. Generally speaking, copy and design are locked at the same time. For visual learners, it can be helpful to review any approved designs and mockups. While this shouldn't affect the overall concept, it always helps to synchronize the buyer's UX with their overall journey.
While finalizing a copydeck may seem like a huge undertaking, in reality, you should already have the bulk of your work carved out. At this point, the concept should be finalized. Now, it's just a matter of fine-tuning the remainder of the content and impressing the client.

About the author
Trenton Reed was formerly a copywriter for SmartBug. He was written for various publications, agencies, and companies and has worked to develop and grow B2B and B2C brands of all sizes. Read more articles by Trenton Reed.
Subscribe to get our new blogs delivered right to your inbox
Other insights you might like