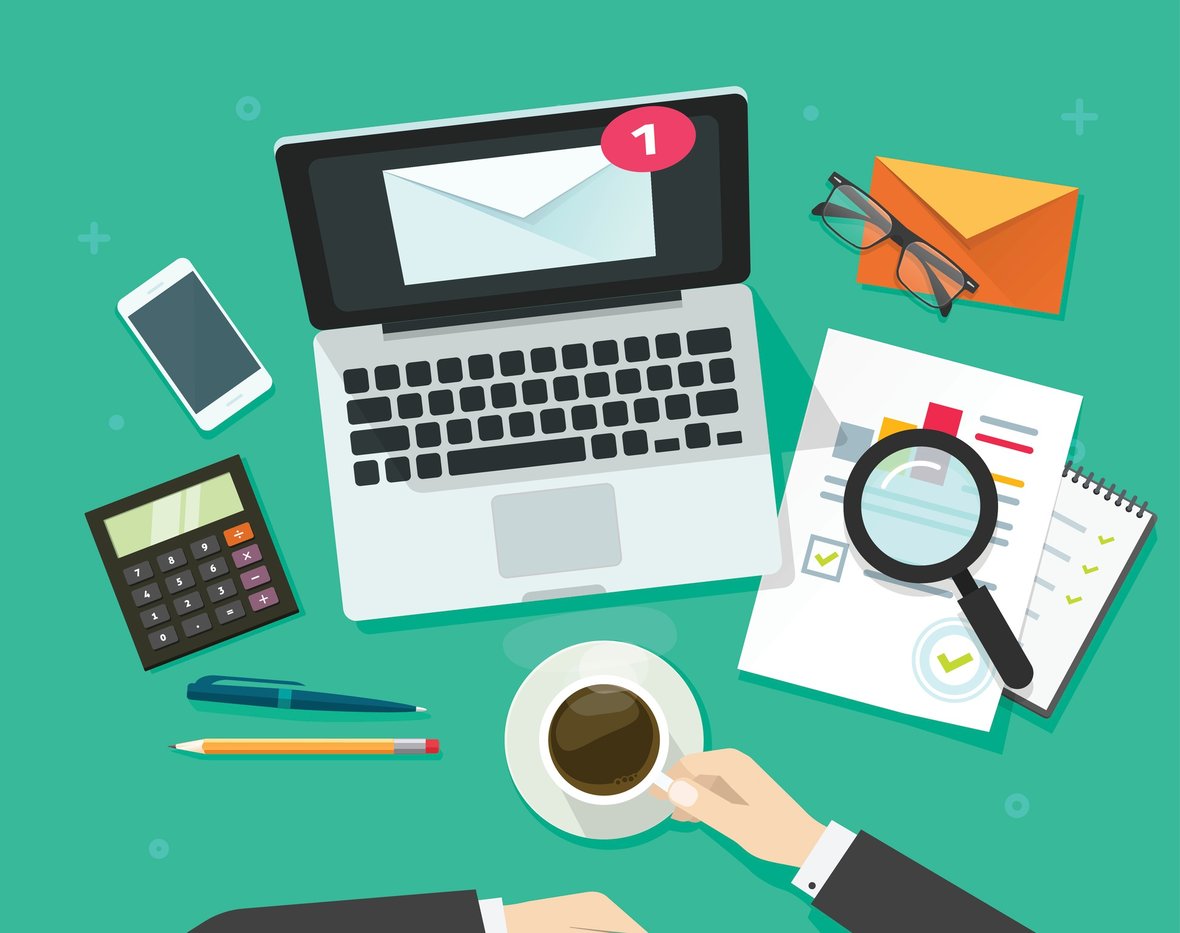 What to Consider When Choosing HubSpot Templates for Your Next Email Campaign
March 9, 2017
---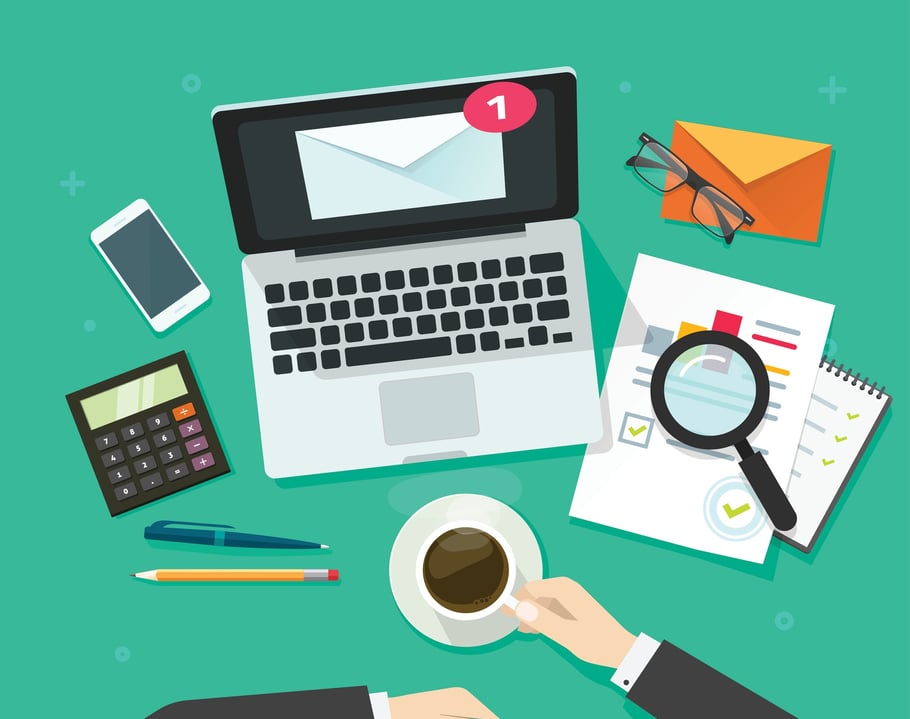 When choosing which email template to use for your HubSpot email campaign, there are many factors you should consider. One must consider the mobile experience, readability, and common CSS and display issues on top of what will actually work well from a marketing perspective. If you are purchasing templates, there are many caveats that you may not realize unless you have had development knowledge. Have no fear—we will help guide you through the process of choosing the optimal template before your next campaign.
Determine Campaign Goals
The purpose of your campaign should dictate the type of template you are choosing. While some templates can be multi-purpose, having a template optimized to your specific campaign needs will help ensure success from the start. For instance, if you are promoting new content such as an ebook or white paper, you are not going to want to retrofit your newsletter template that is aimed to inform the user rather than draw attention to a call to action.
Mobile-Friendly
While most companies will tell you that their HubSpot templates are mobile-friendly, the truth is that unless very specific rules are followed, it is likely that some users will still experience issues. With the seemingly endless amount of phone models, tablets, screen sizes, email applications, and browser versions, it's important to make sure that your emails will indeed display well for your users.
While multiple-column templates add a nice layer of design value, you may have noticed that large companies such as Twitter, LinkedIn, and Google usually opt for the simple, clean, one-column templates. Multiple-column templates will usually display in two different formats if they are correctly configured. On a mobile device, the two-column template will either stack elements or render them the same as on a desktop. However, on some email clients, it may stay as two columns with the words squished into a barely legible, tall, skinny column.
To ensure maximum compatibility, generally, one-column templates are going to be your best option. It is still possible to have enjoyable design aesthetic within a one-column template, so do not be afraid to choose a template that is clean and simple.
This isn't to say you should never use a two-column HubSpot template for emails; merely, you should do your due diligence in researching the company you have purchased the template from to ensure that company is reputable.
How to Spot a Potential Template Issue
There are a few key tips that can save you a lot of headaches in the future if you know how to spot them from the beginning.
Background Images – Would you believe that even in 2017 that Google's email client Gmail does not support background images in emails? In fact, many email clients do not support this feature that has high design value within a normal website. If you send an email that has a background image, such as on a banner, to an email client that cannot support this feature, the background will usually default to white. This could be a very large oversight, especially if the text is white on a back background, leaving a seemingly large white space with no text. If the design dictates a background, solid colors are the better option. If you would like to use background images, you may use an image instead, but keep in mind that the text within the image should be readable if the image is downsized for a mobile device.
Custom Fonts – While your custom fonts may appear to render in a template preview, it's important to be aware that most email clients only support a handful of class default fonts that we are used to. This includes Courier, Times New Roman, Arial, Verdana, and Sans-Serif, among other basic fonts. If you are using a custom font that you have previously paid for, it will fall back to a simpler font when your recipients open the email.
Rounded Corners – Rounded corners in HubSpot templates can offer an appealing design quality, but keep in mind that they also do not work in all email clients. This is less of an issue than the previous two, because they will revert to the hard corners, but it's important to keep this in mind. If you have images with rounded corners added to your template, but sections with hard corners appear on some email clients, this may cause unexpected design incongruences.
Embedded Audio and Video Content – Embedded audio and video content is notoriously problematic and should be avoided at all costs. One can just as easily take a pleasing screenshot of a video and have the recipient click through to your website to watch the video. If a company is offering HubSpot email templates with video-embed capability, it has already proven that it has not done proper research and shouldn't be worthy of your purchase.
Is Your Template Easily Editable?
Design and web development agencies often employ tactics that require custom HTML coding. While this is certainly fine in some instances, it makes it much harder for the typical marketer to be able to make minor changes. HubSpot templates for email by default use the drag-and-drop Visual Builder for non-developers. For the vast majority of people, this is much easier to work with than seeing hundreds of lines of code and less likely to break during editing.
Being able to use the Visual Builder has multiple benefits. The first benefit is that you can add more elements out of the box and easily rearrange the order without hassle. You could also clone these templates from within HubSpot if you wanted to make some minor changes to adapt for other campaigns. The second benefit is that HubSpot has already taken proper steps to ensure that the Visual Builder delivers a high-quality experience both for desktop and mobile. When you venture out of the provided framework into custom coding, you are most likely creating unnecessary risk and preventing yourself from editing the template yourself.
Keep It Simple
To summarize, the best thing you can do in order to have the success you are searching for in your email campaigns is to keep it simple:
Steer clear of unnecessarily complicated, multi-column templates.

Ensure that the templates use HubSpot's drag-and-drop feature.

Use white space to drive the recipient's attention to calls to action.

Match your branding with clean and aesthetically pleasing design elements.

Arm yourself with the knowledge of known email rendering issues before choosing or purchasing a template.

About the author
Evan Futterman was formerly the Director of Development at SmartBug. With a Business degree in Computer Information Systems, Evan has both the technical and business knowledge to deliver the quality SmartBug Media clients expect. When not doing web development he can usually be found outside exploring the outdoors. Read more articles by Evan Futterman.
Subscribe to get our new blogs delivered right to your inbox
Other insights you might like