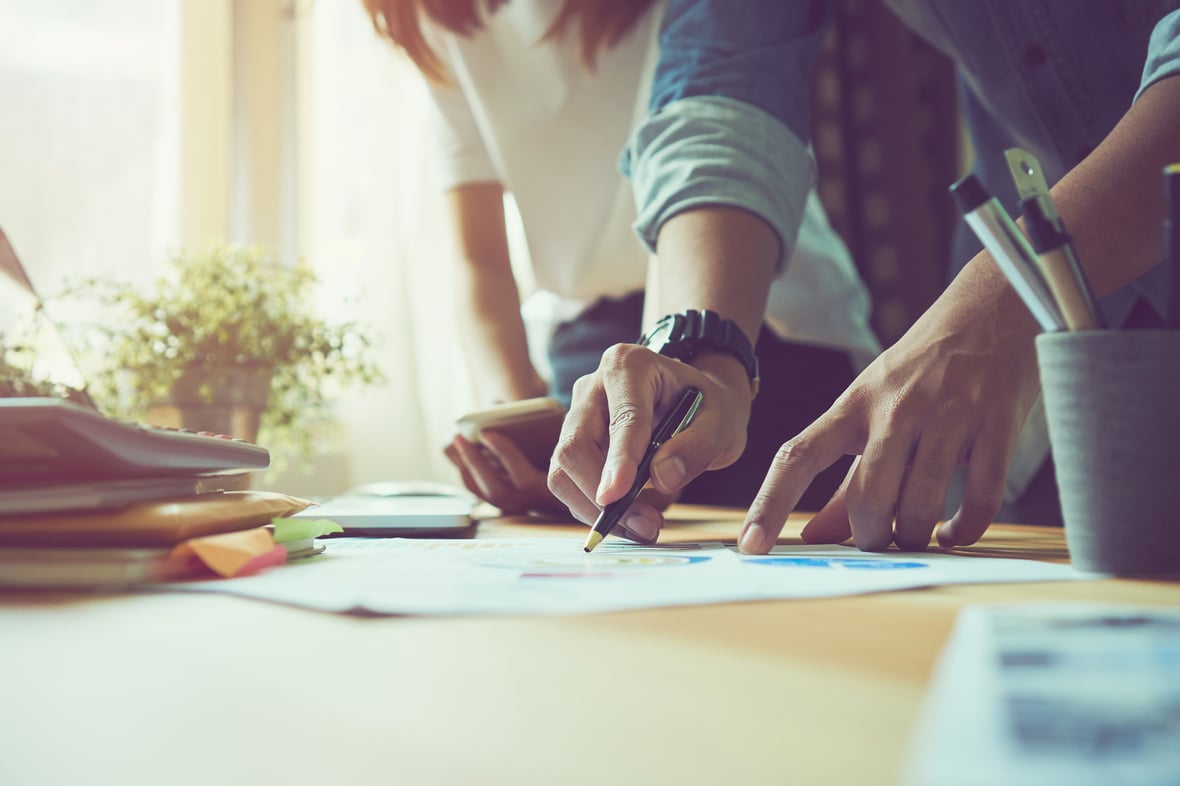 What Traditional Industries Can Do to Spice Up a Content Marketing Plan
December 10, 2019
---
By Natalie Boyd
If you've reached this post, chances are you're looking for guidance — and maybe a little inspiration — on how to create a content marketing plan chock full of traffic- and lead-driving resources that will be interesting and relevant to your potential customers.
It doesn't matter what industry you're in — flashy, no-frills, or otherwise — with a little imagination, you can create a content marketing strategy that delivers real business results.


Telling the Right Story
"I work for a technology and financial services company that develops and manufactures products for the generation, transmission, distribution, control and utilization of electrical power."
That's a mouthful, yes? The type of company that would be tough to do marketing for? One that's not innovative or well-known, right? Wrong. It's General Electric (GE), widely renowned as one of the best, most creative content producers in the B2B space.
Your business can bluntly state your objective and purpose, but if you're trying to actually run effective marketing campaigns, it all comes down to how you tell (and show) the story and brand.
For starters, you need to do the legwork to really understand who your brand is and who the people are you want to attract to it. (Hello, personas!) You need to be able to speak to your customer's needs in order to capture their interest — use content as a conversation builder. Once you know who you're talking to and the goals you're trying to accomplish, you can start your conversation with the right people.
Types of Effective Content
Think about the types of content that your audience would want to consume. To get their attention, it's best to provide a mix of different of content, such as:
Blogs. Not only will people share it if the content is engaging, but if you focus on the SEO of the post and do your keyword research, people will start to find you in search results and could eventually find you organically.
Podcasts. If you want to give a literal voice to your brand's story, podcasts and are the way to go. If you don't want to take the time to create original content for these mediums, re-purpose old blog posts or guides and turn them into a podcast. There's no need to completely reinvent the wheel if you don't need to.
Videos. Be sure to make your videos educational, entertaining, and even emotional. Don't use it as an opportunity to talk about your brand. Only a handful of businesses are creating video content for their audiences, which will make it easier for you to stand out from the crowd in this space and tell your story for all to hear.
Photos. Don't be afraid to show your brand's personality. Consider showing behind-the-scenes images of you and your co-workers. It will help people feel like they know you and your brand.
Infographics. Infographics are easy to consume and a great way to pass on a lot of information without writing a novel.
Long-Form Content. Writing white papers, guides, and e-books is a great way to establish authority within your industry and help further your story. (Although you should be sure to write what your personas want/need, not what you want to personally write for them.)

Use Content Assets To Your Advantage
The most important thing to remember when telling your brand's story is to keep your audience in mind — the content you create should be written for them, not what you want them to read.
For example, here are the opening sentences to two blog posts. Which one would you rather read?
"Earthquake-resistant building materials are an essential part of any modern construction project."
"Robert Robertson almost lost his entire life savings because of one construction mistake: using the wrong building materials."
I'm going to guess you probably chose post #2.
While both of these articles would ultimately go on to cover the same topic of earthquake-resistant building materials, the one that frames the information within the context of a story is significantly more attention-grabbing for readers.
For businesses that offer complex products and services to consumers or must sell highly technical or niche solutions to markets that may not specialize in them, content that explains these solutions in a relatable way can be a great option.
Related to using stories to relay facts instead of laying them out in a list, putting a personal spin on things can also help make otherwise "dry" industries seem more accessible. There's a time and place for getting overtly technical, but if you don't show off your company's personality through content, the complexity can make your brand seem inaccessible and uninteresting — instead of the right choice for customers to do business with.
About the author
Natalie Boyd was formerly a Marketing Specialist at SmartBug Media with 10 years of experience supporting in-house, freelance, and agency clients. She is passionate about using inbound marketing to help businesses succeed and make meaningful connections with their target audience. Read more articles by Natalie Boyd.
Subscribe to get our new blogs delivered right to your inbox
Other insights you might like