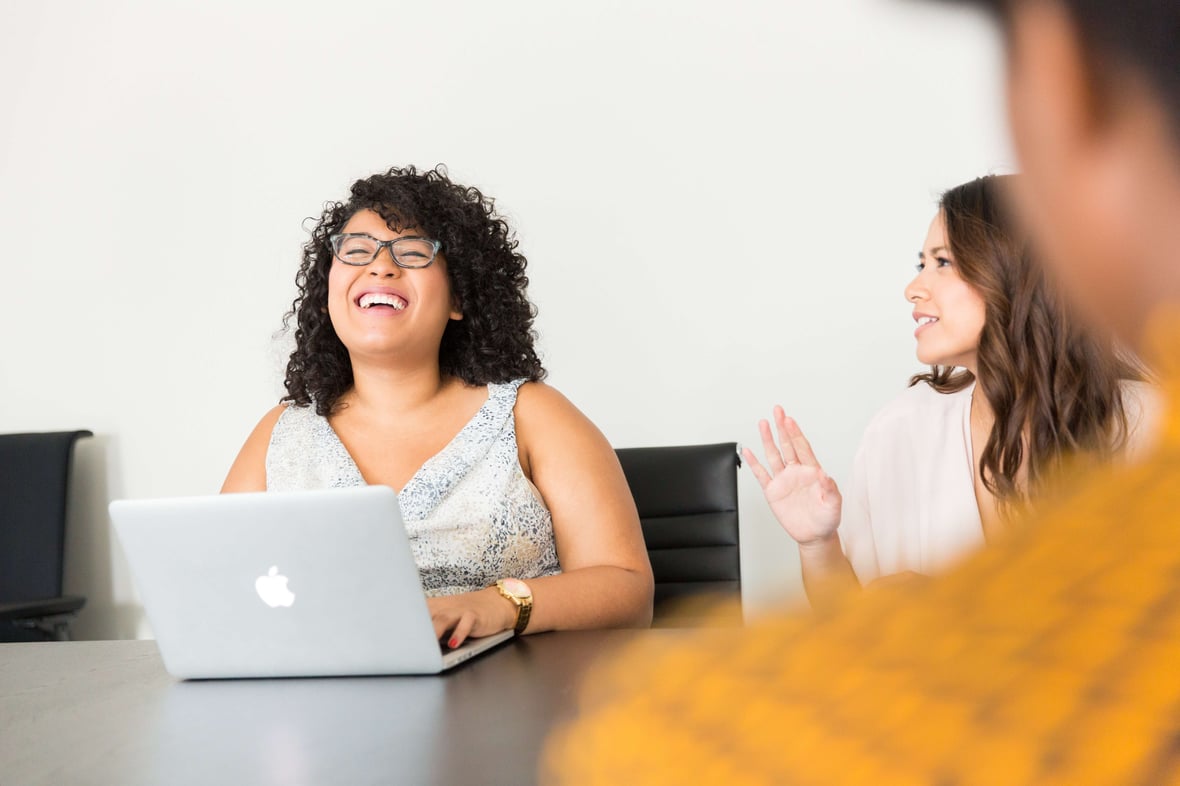 How Often Should You Update Your Website?
April 23, 2020
---
Your business's new website has been up and running a few months, and you've started noticing that certain descriptions are no longer accurate. But you just did a website redesign—do you really need to update your website already?
The most simple answer to the question of how often you should update your website is: as often as it needs updating. Minor website updates might be made every day, whereas a full website revamp might come every two to three years. As long as your answer to this question isn't "never," you're off to a great start.
Website updates come in all shapes and sizes. Depending on your goals or priorities, updating your website might be as simple as optimizing some of your historic blog posts for featured snippets or listicles—or it could be as comprehensive as a complete rebrand.
No matter the scope, each update you make to your website should be an improvement and work toward the goal of bettering the user experience.


How Do I Know if My Website Needs to Be Updated?
Technology moves fast.
Google is constantly changing and updating the way its algorithm works to improve search results. What was considered a modern and cutting-edge look and feel for a website two years ago is completely different today.
Information changes, employees change, business goals may change, design trends change, everything changes.
If you're not sure whether your website needs an update (whether that means a minor tweak or a complete revamp), here are a couple of key indications that you could benefit from updating your website.


5 Signs That It's Time to Update Your Website

1. Your Website Is Missing Information and You Can't Make Updates Easily
When visitors come to your website, they should be able to find all of the information they are looking for and then some. If your current website is missing the mark in this area, it may have a negative impact on your business.
Your website should be an accurate reflection of your business and serve as a resource for users at all stages of the Buyer's Journey. You want to make sure every user that comes to your site has a great experience and walks away (or clicks away) with all of the information about your company that they need.

HubSpot's Marketing Blog makes a good point when they say, "Content management systems (CMS) have come a long way over the years, so today, there's no excuse for not using one to easily manage your website content without the use of code." As you may know or (not know yet), it is so much easier to keep your website updated with relevant content without having to involve your web development team. Additionally, the ability to make content updates really empowers your marketing team.
2. Your Brand Has Evolved
Whether you've recently gone through a company rebrand and want to show off that amazing new logo, or you've expanded your services and product offerings over time, your website needs to reflect that.
Your website is similar to your personal style. Over time, it evolves, and you figure out what trends suit you best, what works for you, and what doesn't work.


3. You Aren't Excited to Show Off Your Website
You should be proud of your website! A website is just as much a form of self-expression (or brand expression) as any of your other marketing collateral. In fact, it could be argued that it is the most important way to showcase who you are.
If you're not proud and excited to show your website off to others, you might want to consider updating it. Create a website that you're proud of, one that helps you work toward your business goals. And remember, it doesn't hurt to surprise and delight people along the way.


4. Your Website Isn't Optimized for Mobile or Tablets
Does your website provide an optimal viewing experience across a wide range of devices - desktop computers, tablets, and mobile phones? A responsive design allows visitors to easily read and navigate your website. This is crucial.
In 2019, 62% of users accessed the internet using their mobile phones globally. If your website isn't responsive and optimized for all devices in 2020, this is a major red flag and a clear indication that it is time to update your website.


5. You're Not Getting as Much Website Traffic as You'd Like
If your traffic numbers aren't quite where you'd like them to be, or, if they've been stagnant for a while, it's time to reassess the SEO value of your website. Are you being shown in the search results? Are your target keywords up to date and aligned with your brand?
Google is an excellent source for bringing free, organic traffic to your site, but in order to be found, you need to provide visitors with high quality content, and ensure that your site follows both on-page and off-page SEO best practices.
Search engine optimization takes research, strategy, and time. Plus, Google makes thousands of updates to their algorithm every year! This means you'll need to pay constant attention to these changes and the ways that search engines define what makes content useful and valuable. Similar to a website, SEO isn't something you do once and never think about again. Capitalizing on SEO opportunities requires constant tweaking and adjusting.


Tools To Help You Update Your Website
Making updates to your website doesn't have to be a major headache, and there are tons of tools out there to help marketers analyze website performance, identify areas for improvement, and implement optimizations.
Here are a few tools you can use to help you update your website:
SEMRush: In order to outrank your competition, you'll need to know where they stand. SEMRush is an SEO tool that will track the keyword strategy used by your competition, provide in-depth keyword research, look for backlinking opportunities, suggest ideas for content optimization, and lots more.
LuckyOrange: When you know how users are interacting with your site, it makes it a heck of a lot easier to uncover areas for improvement. LuckyOrange is a heat mapping tool that allows you to see how people read and interact with your site. Plus, you can segment heat map data by location, browser, dates, mobile users, and more.
A/B Testing Tools: A/B testing is essential for evaluating the effectiveness of the updates you're making to your website, and also for gathering even more data about your target audience, and what resonates with them. Google Analytics and Google Optimize are great options if you're looking for free tools to test your

site's content. You can run A/B tests, multivariate tests, and redirect tests, and use the results to discover what works best for your visitors.
How To Ensure Your Website Is Always Up To Date
Making sure your website is always up to date will require you to keep constant tabs on website performance, educate yourself on SEO best practices and ever-evolving algorithm updates, and actively seek out areas for improvement as you challenge the "status-quo".
Here are a few metrics to help you gauge the performance of your website, and analyze the impact of the updates you make:
Visitors:

Keep an eye on both v

isitors and unique visitors to your website as you make updates. This will help you to gauge how people are responding to newly updated content on your site and it will also allow you to measure how many people are finding it via organic search.
Time on site: Over time, this number should be steadily increasing

.

If the amount of time visitors are spending on your website is decreasing, it could signal low visitor engagement. This could be caused by slow load times, low-quality content, or confusing design that leads to a poor user experience. Keep an eye on this metric as you make updates to your website.

Bounce rate: If you see a drop in your site' bounce rate, it could be a good indicator that the updates and improvements you're making are working.
Keyword position tracking: Sure, ke

yword tracking will help give visibility into your site's performance in the SERPs, but it will also help you see which SEO techniques are working, and which aren't. Plus, if you're keeping an eye on your keyword position over time, you'll have more context for diagnosing ranking drops.
A website is never truly done. Your website should constantly evolve and grow as a reflection of you and your brand, and that means you need to keep it up to date.
This post was originally published in October 2019 and has been updated.

About the author
Kelly Jean Forrest was formerly a Marketing Consultant at SmartBug Media. Kelly brought more than 6 years of experience to SmartBug, along with a passion for digital marketing and curiosity for learning new trends and best practices. Outside of work she is passionate about travel, loves yoga, adventures that involve food, and coffee. Read more articles by Kelly Jean Forrest.
Subscribe to get our new blogs delivered right to your inbox
Other insights you might like