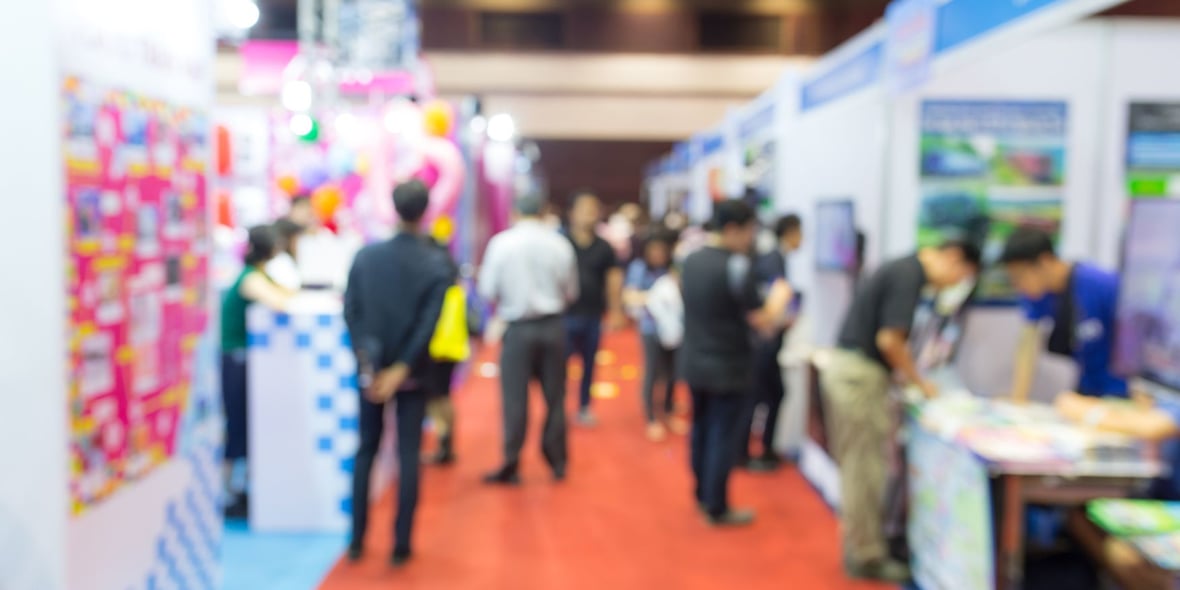 By Ale Melara
INBOUND is approaching fast, so it's time to start making a list of all the sessions you plan to attend. As you'll see, the agenda is packed with top-notch speakers from a wide variety of disciplines from neuroscience to entertainment to sports. And the topics are vast, including AI, remote culture, gender equity, and new approaches to RevOps and customer success.
Seems like a lot, right? The only downside to events like INBOUND is that there's so much good information and so little time to take it all in.
So I've picked out six sessions and expanded on what they're about, why they're important, and how they can benefit customer success leaders, CMO, culture leaders, and others.
And just a heads-up if you didn't already know—INBOUND is all in-person this year!
What's it about?
Hosted by Jignesh Shah, Head of Global Integrated Incentives at BHN Rewards, this session focuses on the benefits of rewards programs during a time when these programs are becoming increasingly vital to engage prospects and retain customers.
In this session, Jignesh will present research from 10 new studies that identify what people look for in rewards programs. Attendees can expect to walk away with their very own strategy and program.
Plus, rewards are included during the session!
Who will benefit?
Sales professionals who are looking to try new or enhance existing tactics, customer success leaders, and any other professional whose goal is to retain more customers can benefit from this session.
Why is it important?
Companies that leverage rewards programs correctly can expect to see more leads and stronger relationships with existing customers. You'll learn how to make this happen for your own organization by learning from BHN Rewards. BHN Rewards has helped more than 3,200 customers grow their businesses and retain customers through rewards programs for customers of all levels.
What else do I need to know?
This session takes place on Wednesday, Sept. 6, from 12:15-1:45 p.m.
Make sure to save a seat—this session requires a reservation!
What's it about?
Two marketing and product leaders from CallRail—Jason Tatum, VP of Product, and Masami Middleton, CMO—will share insights from more than 100 million phone calls and surface consumer communication trends that have helped small- and mid-sized businesses and agency marketers better understand their customers and develop high-converting marketing and sales strategies.
The presenters will also cover how reporting and automation within HubSpot optimize workflow and results.
Who will benefit?
Chief marketing officers, VP or director-level marketing leaders, customer success leaders, and sales leaders can benefit from data-driven marketing tactics and approaches to marketing-sales alignment.
Why is it important?
Customer service, marketing, and sales leaders frequently use tools such as CallRail to listen to conversations with customers and personas that help develop a product that addresses their pain points.
Plus, learning about reporting automation in HubSpot will save time and help leaders make more informed decisions.
What else do I need to know?
This session takes place on Wednesday, Sept. 6, from 2:15-3 p.m. Make sure to grab a seat—reservations are required!
What's it about?
Chief Product Officer of Typeform, Oji Udezue, will lead attendees through a process for business growth that focuses on using a platform with differentiated web interactions, a customer-obsessed focus, and a design-first way of looking at things.
This session is an in-depth look at what brands can gain when they focus on creating stronger human connections by treating people like people, not data.
Who will benefit?
Product leaders, CMOs, and any other decision leaders who need a way to directly hear from their personas.
Why is it important?
Decision makers are often hyper-focused on data. And while data provides plenty of insights, Typeform provides an approach (and much-needed reminder) that can work in tandem with data-driven approaches: Learn what people want and focus strategies on the customer and not solely on what the data says.
What else do I need to know?
This session is held on Wednesday, Sept. 6, from 2:30-4 p.m. Reservations required.
What's it about?
Speakers Ben Salzman, SVP of GTM Strategy, and Millie Beetham, Director of GTM Strategy of ZoomInfo Labs discuss the importance of playbooks in the go-to-market (GTM) strategy of any company, regardless of size.
Ben and Millie will emphasize how the use of playbooks can help businesses streamline their GTM strategy, reduce manual work, and increase efficiency.
Who will benefit?
This session will benefit RevOps pros, CMOs, CROs, CTOs, and tech leaders who need to increase efficiency and decrease manual work.
Why is it important?
The team at ZoomInfo Labs believes that playbooks are meant to unlock relevant data at every stay and orchestrate activities across different channels, including email and advertising.
What else do I need to know?
The session takes place on Wednesday, Sept. 6, from 3:45-4:30 p.m. Reservation required.
What's it about?
Mary Nelson, Chief Customer Officer of Aircall, will discuss the importance of implementing advanced capabilities—such as AI, automation, and predictive analytics—for SMBs. AI is more accessible than it's ever been. This session will demystify how AI can empower businesses of all sizes.
Who will benefit?
This session will benefit customer success leaders who need to make their calls more efficient.
Why is it important?
Everyone's talking about AI, both in terms of its limitations and how it can enhance processes. Aircall is the leader when it comes to business phone systems for sales and support teams.
What else do I need to know?
This session takes place on Thursday, Sept. 7, from 12:15-2:45 p.m.
What's it about?
Last but certainly not least, our very own CEO, Jen Spencer, answers the question: Is it possible to have a vibrant, award-winning culture with a 100 percent fully remote workforce?
The simple answer? Yes. But it takes careful curation, time, and focus. A successful culture starts with a vision and grows through measuring, nurturing, and evolving that culture over time.
Who will benefit?
Marketing leaders, executives, culture leaders, and HR departments will learn about what to do and what not to do in a remote culture.
Why is it important?
You'll be hearing from a company that has successfully scaled from one to nearly 200 employees—all fully remote. In this session, you'll hear what's worked well, what hasn't, and what kind of programming you'll want to plan for as you grow in 2023 and beyond.
What else do I need to know?
Join us on Wednesday, Sept. 6, from 11:45 a.m.-12:30 p.m. Reservations are required!
Find Out What a Full-Service Digital Agency Can Do for You
This year, we'll have several tech-savvy experts from multiple departments in our company in attendance at INBOUND 2023. If you have questions about any needs in the HubSpot Hub—no matter how simple or complex—they'll be there to answer them.
Stop by our booth, join us at the RollWorks ABM lounge, or book a time to meet with us in person, September 5-8, 2023.
See you at INBOUND 2023!

About the author
Ale Melara is a Sr. Content Marketing Manager based out of El Salvador, Central America. Ale is our very first LATAM employee. She's worked remotely for the past 5 years and she's had different roles in sales and marketing. In her free time, she works on creating educational videos around digital marketing for her "Inbound Nomad" social accounts where she promotes traveling the world while being a full-time marketer. Read more articles by Ale Melara.
Subscribe to get our new blogs delivered right to your inbox
Other insights you might like