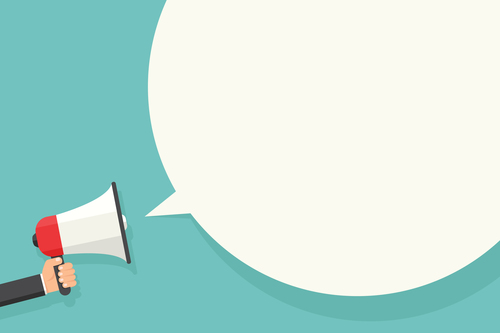 This Week in Inbound Marketing: The Psychology Behind Inbound Marketing
November 9, 2015
---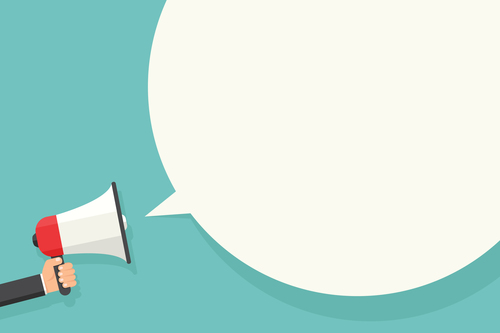 Welcome to our weekly edition of SmartBug Media's inbound marketing round up. In order to help you stay as up to date as possible on inbound marketing trends, HubSpot updates, and more, here are a few of our favorite news items:
New & Noteworthy
Instagram Builds Curated Content Streams
Instagram created "a new video-only content feed curated by Instagram employees" around specific events like Halloween. Read More
Facebook Introduces Music Stories
"On the Facebook iPhone app, songs and albums shared from the leading music services will become 'Music Stories,' a new post format which allows people to listen to a 30-second preview of the shared song (or album) while on Facebook." Read More
Skype Introduces a Skype Share Button
Skype is "excited to introduce the share button, which makes sharing to Skype even easier and lets you engage in richer conversations about the content immediately." Read More
Helpful Ways to Grow Your Inbound Marketing
[FREE EBOOK] The Psychology Behind Inbound Marketing
Do you know what psychology teaches us about buyer behaviors and inbound marketing? Finally, after years of simply guessing what works, marketers are seeing the importance of more measurable strategies and campaigns. Marketing, much like psychology, is now transcending into a data-driven field. When you combine science and statistical research methods with marketing or psychology, they become more effective; however, when you combine all three, marketing campaigns can be extremely successful. Download Now
7 Signs You've Written and Shared a Successful Blog Post
Writing can be subjective. The topic, format, and layout may seem appealing to some and not to others. This concept particularly applies to writing blog posts as the content has the ability to reach a wide audience. So how do you know if you've written and shared an interesting or useful blog post? Read More
What Metrics are Important to Track for Revenue and Growth Goals?
Quite simply, every business has goals. Some may seek to increase revenue while others need to maintian customer satisfaction. How do you define a goal? How do you set yourself up to successfully meet your goal? Read More
SmartBug Monthly Working Playlist: DJ McFarbs (Matt Farber)
Optimizing productivity is something most people typically try to accomplish as it usually means finishing tasks sooner rather than later and being able to get ahead of work. I know for myself whenever I need to buckle down and pump out a handful of items on my to-do list I'll switch my phone to silent mode, change my status to busy, and put on some tunes. Read More
The Impact Data Has On Making Informed Marketing Decisions
The Internet is full of common-sense ideas about marketing these days. Everyone has advice about the best way to market your business, from your mom to your neighbor to that guy who just started working over in Accounting (sorry, Accounting Guy; no hard feelings). Read More
The Latest Marketing Reports
Millennials on Social Media
Venture capital firm Battery Ventures and market-research company Ipsos surveyed more than 1,000 people between the ages of 20 and 35 on their social media usage. This study offers marketers insights on how and where to reach this demographic online. The key takeaway is that marketers should rely on a nuanced approach rather than a blanket strategy to reach Millennials online. Read More
The Q4 2015 Sprout Social Index
Based on new data from Sprout Social, 83% of retailers ignore customer requests on social media, while the rest make people wait an average of 12 hours to get a response. This report analyzes major trends for brand response rates and times, retailers' social behaviors, consumer preferences for networks and responsive metrics. Read More
2015 U.S. State of the Video Industry
According to a survey of nearly 300 U.S. brands, agencies and publishers by AOL Platforms, marketers are reprioritizing traditional video advertising budgets and shifting more of their spending to digital video. Half of those surveyed are reallocating their advertising budget from TV to digital channels, and mobile video is an area for increased investment. Branded video content is an essential area of focus for marketers with over 30% of brands' digital video budgets being dedicated to it, and further growth is expected. Read More
What's New in Hubspot
Hubspot Named a 2015 Best Small & Medium Workplace By Fortune Magazine
Since our founding nearly a decade ago, HubSpot has considered its employees the key to the company's success. From the little things like an ever-stocked candy pantry and a nap room to industry-changing ideas like transparent leadership and an unlimited vacation policy, HubSpot has consistently invested in a positive employee experience. Read More
Hubspot Named a Top Company Culture By Entrepreneur and CULTUREIQ
At HubSpot, we think culture really matters. That's why we're proud to announce we've been named to Entrepreneur's inaugural Top Company Culture list for Best Among Large Companies. Calculated by CultureIQ®, a total of 75 small, medium, and large businesses across the country were recognized for creating cultures that exceed employee expectations and drive employee engagement. Read More
--
What other news have you read recently? Let us know by tweeting us at @smartbugmedia.

Subscribe to get our new blogs delivered right to your inbox
Other insights you might like