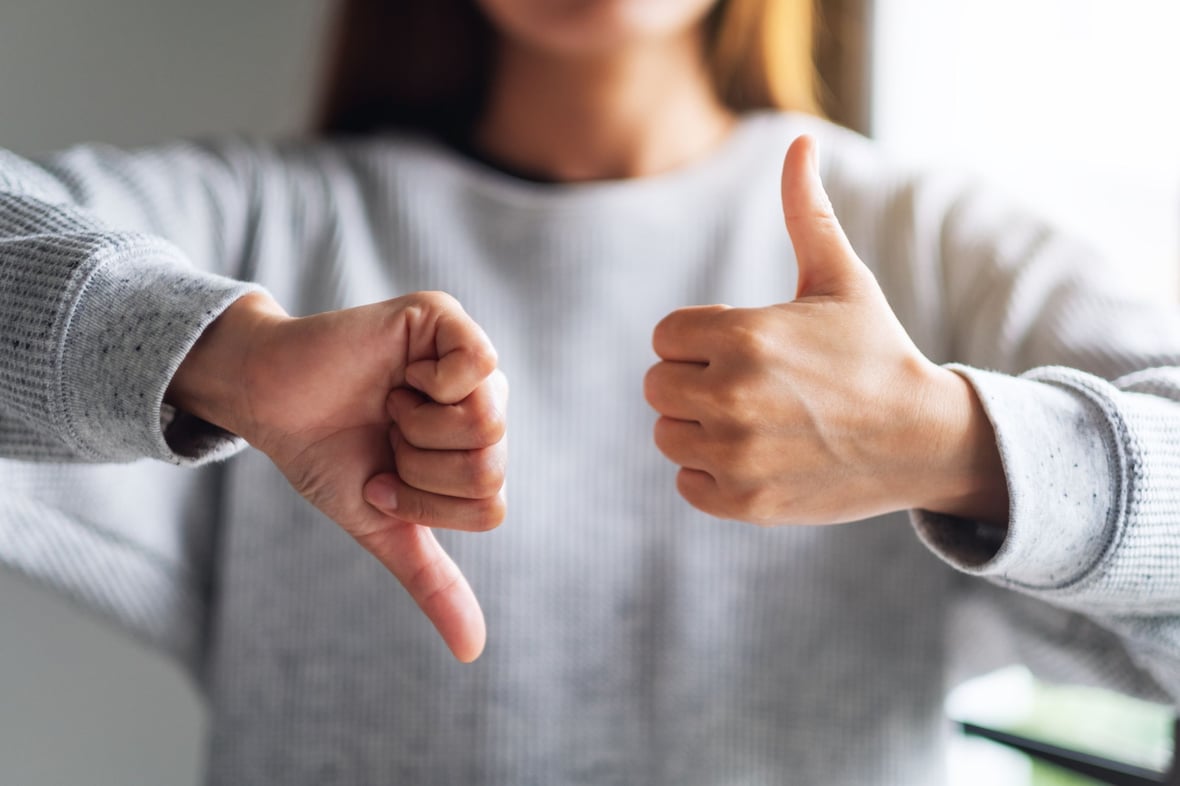 How to Source and Share Reviews as High-ROI, Low-Cost Marketing
November 5, 2020
---
Guest author Rexly Peñaflorida II is a content marketing specialist at ReviewTrackers.
Believe it or not, there is actually a low-cost marketing strategy that can help improve your online brand and, over time, revenue. Customer reviews are valuable assets that can be stronger than any prepared marketing material. The right reviews can be the social proof prospects need to convert. In fact, customer review data shows 92.4 percent of consumers use online reviews to guide most of their ordinary purchasing decisions.
The process of getting this low-cost marketing plan off the ground is fairly simple, but you'll need to have the right processes in place to make it effective in the long run. Specifically, you'll have to focus on gathering and sharing reviews for the best results.


Low-Cost Marketing Strategy Step 1: How to Get Reviews
The art of asking for reviews can be tricky. You want people to leave you detailed and honest feedback, but you don't want to take up too much of their time when asking for it in the first place. However, it is important to have a plan in place for something as simple as asking for a review. When done right, a simple request shows that you value every review (regardless of its sentiment) and that you are looking to consumers to find more ways to improve the customer experience for future visitors.
There are, in fact, optimal times to start asking for reviews. By asking someone between the hours of 2-3 p.m. and 6-7 p.m. you get the best chance of convincing someone to provide the review you need for your brand's online footprint. These times work best because they occur during peak business visiting hours (after lunch or after work), and the experience is still fresh in their minds.
Now that you have an idea of when to ask for reviews, you can employ a few strategies that should garner more reviews for your online listings.
Email
The most popular way to request reviews is through email. The key to getting noticed among the many messages in the inbox is personalization. Point out the item they bought or the name of the staff member who helped them out when they visited your location. This attention to detail matters, because consumers can easily tell if you are just sending out a generic message or one that is catered to their specific experience.
Even with these details, it's important to keep your overall request short and simple. If writing the review "only takes a minute of your time," then it should only take a minute to read your request. Short and sweet can do the trick. If you want them to leave the review on a specific website, like Google or Yelp, make sure that the link you provide takes them to the correct location where they can leave a review. Reducing the amount of clicks can increase the likelihood of consumers leaving you a review.


SMS
Another option is to reach out via SMS messaging. However, this requires you to ask people for their phone number. If you decide to go with this route, it's important that you stay transparent; tell people why you want their number and give them the option to say yes or no. If you do get their numbers, use the same guidelines as email review requests: Keep it short, personalized, and provide a direct link to the review submission page.


Point of Sale
If you want an option from the non-digital route, you can instead ask at checkout. Having a plan for asking for a review during the point of sale is a great time because the customer is making a purchase, and they have a fresh memory of the experience that led up to swiping their card and buying your product or service.
In addition to your checkout staff personally asking each customer to leave a review, you can also provide handouts that tell people where they can leave feedback. It goes without saying that the link provided should be in an easy-to-type URL to make the review process easier.
Personally asking in a verbal way at the point of sale doubles down on the sentiment that you highly value your customers. Taking the time to not only ask them about their purchase, but also for their feedback, shows that you are committed to always improving the customer experience for the next visitor, and that is impossible to do without feedback from those who experienced it firsthand.


Low-Cost Marketing Strategy Step 2: Sharing Your Reviews
With a review request plan in place you can now focus on amplifying your best pieces of feedback, which can easily attract other potential customers. Fortunately, this second phase of your low-cost marketing plan doesn't have a single, definitive method when it comes to sharing your reviews, which means that you can utilize multiple avenues to spread the word about your brand.


Social Media
Customer review data shows that 40 percent of digital consumers use social networks to research new brands or products. Showing off great customer reviews on social media, coupled with appealing visuals, can help show people why your products or services are better than the competition. Providing a link to the product page in the post can even reduce the customer journey and, if you're lucky, pave the way for a quicker conversion thanks to a happy customer.


Your Website
Along with a beautifully built website, your customer reviews can be the deciding factor visitors need to place an item in their cart. Reading the experiences of actual customers as opposed to a paragraph of taglines or slogans can work wonders for any brand.
Sharing reviews on your site can also increase online exposure. Specifically, reviews are a major ranking factor for SEO. By providing multiple reviews from your various online listings, you can provide a major boost to your digital footprint, which makes it easier for people to find your products or services on search engine results pages.


Low-Cost Marketing for Long-Term Success
The voice of the customer is a powerful tool. It can tell people which places or products to avoid, but it can also shine a light on the top performers in any field. However, to fully harness the power of reviews, brands will need to acquire and share them on a regular basis. In addition, taking the time to gain insights from each review is key to constantly improving the customer experience.
In others words, this low-cost marketing strategy can be vital to long-term success. With your customers as your valuable marketing assets, you can create and advertise a customer experience that is the envy of your competitors.

About the author
Rexly Peñaflorida II is a content marketing specialist at ReviewTrackers, where he writes blog posts on online reviews, reputation management, SEO, and other topics that can help businesses succeed. When he's not writing you can find him working on Gunpla model kits or leading co-workers through Dungeons and Dragons adventures. Read more articles by Rexly Peñaflorida II.
Subscribe to get our new blogs delivered right to your inbox
Other insights you might like