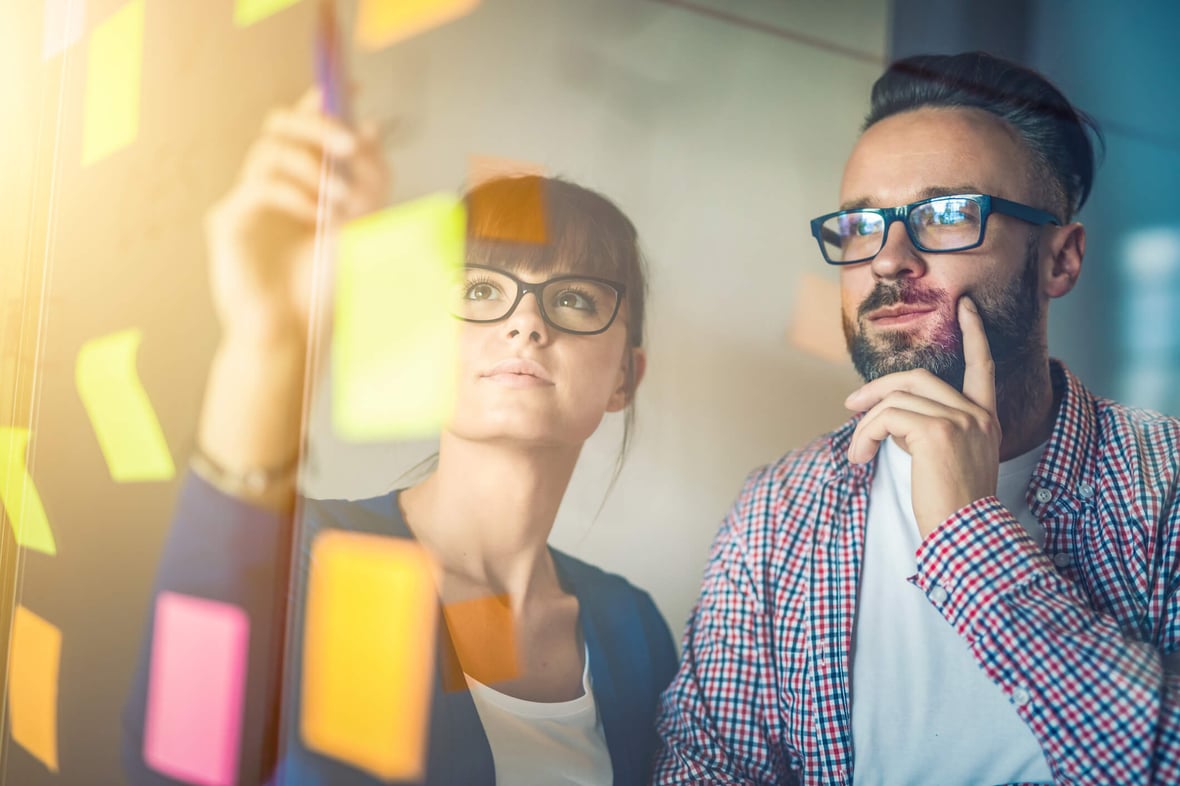 Social Media Trends to Look Out for in 2019
December 28, 2018
---
By Sofia Pompeo
Social media has come a long way, and it's definitely here to stay as a marketing tactic. Going into the New Year, be sure to have your social media marketing strategies top of mind. Increasing your brand awareness, strengthening customer loyalty, and validating your brand are a few reasons why you should never shy away from social media marketing. Have a big social media presence—build relationships and communicate with your market and customers. Doing so will make a difference!
What's Happening Now
Each year, many trends come and go. As a quick recap, here are a few that have stood out to me in 2018:
User-Generated Content: Brands are leveraging user-generated content on social media. Companies are encouraging their customers to post about their brand all over different platforms using certain hashtags, and many are offering to feature you on their own social page if you post about them. Users love this, and it's essentially free advertising for the companies, so it's a win-win situation for all.

Live Video: This has become huge over the past year. Many businesses stream live videos to promote their brands. Audiences would rather watch something live that will grab their attention right away than read a lengthy blog. Live video is a great tactic to implement because it can increase your engagement with all of your followers.

Chatbots: Who would have thought chatbots would become such a huge deal now when they have been around for so long? It's amazing how certain technologies evolve over time. This year, chatbots have integrated with social media platforms. Now, many companies are having their chatbots communicate directly with their customers on social media, which can make things easy on consumers' ends. The best part about this is you can tailor your bots to respond a certain way depending on how customers approach the conversation, which could lead to more sales.
If you haven't thought about incorporating those three tactics within your social media marketing strategy, maybe it's time to take a look and see if your business could benefit from any of them. Do some research and see how many other social trends are currently out there, because if one doesn't suit your business, you're sure to find another that will, and it's important to stay on top of trends and be as current as possible.
Trends to Watch in 2019
Naturally, most trends you see in 2018 won't be going anywhere in 2019. But as I did my regular reading on what's new in social, I came across a few trends that I found interesting and that everyone should be on the lookout for in 2019. Keep in mind: There are definitely more than the ones listed here!
The Rise of IGTV: Instagram TV is dedicated to mobile users only and has become fairly popular over the last few months. I'm on Instagram a lot, and I've been seeing more and more brands use IGTV.

Video is already big, so this is another way for companies to add long-form video content to a popular platform. This trend reaches those who tend to watch videos on their phones.

Augmented Reality: This is being implemented in small ways—for example, Snapchat facial filters—but people love it. Sponsors can develop Snapchat filters, which are great marketing tactics because so many people use Snapchat. Also, people love that they can create their own filters, so users get exactly what they want on the social platform. Augmented reality personalizes interactions, which is important in marketing today. Everyone wants experiences to feel "personalized" and that's exactly what augmented reality offers.

Influencer Marketing: We are going to keep seeing this pop up more and more in the months to come. This is a great way for brands to get their services, products, and so on, out to the public. For example, brands can pay bloggers to promote their products. Most of the time, these bloggers have an organic following. Their followers value their opinions and points of view and tend to, well, follow them, so if the blogger likes a product, their followers are more likely to buy that product. Consumers are more likely to follow an individual person than a huge company, so influencer marketing has become huge for social media marketing. If a blogger doesn't have a strong following, they're probably not a good candidate for influencer marketing.
These trends are definitely something to consider and dive deep into in the New Year. If you want to stay on top of what's most effective in social media, these are good places to start. Figure out what tactic works best for your business and go from there. If you stay current, you have a better chance of staying relevant in the social space. What social media trends are you seeing? There are a lot out there!

About the author
Sofia Pompeo is an Account Manager for SmartBug. She has had previous experience providing marketing solutions for clients in different industries, developing and executing social media content, and implementing inbound marketing campaigns. She really enjoys utilizing every aspect of HubSpot. Read more articles by Sofia Pompeo.
Subscribe to get our new blogs delivered right to your inbox
Other insights you might like