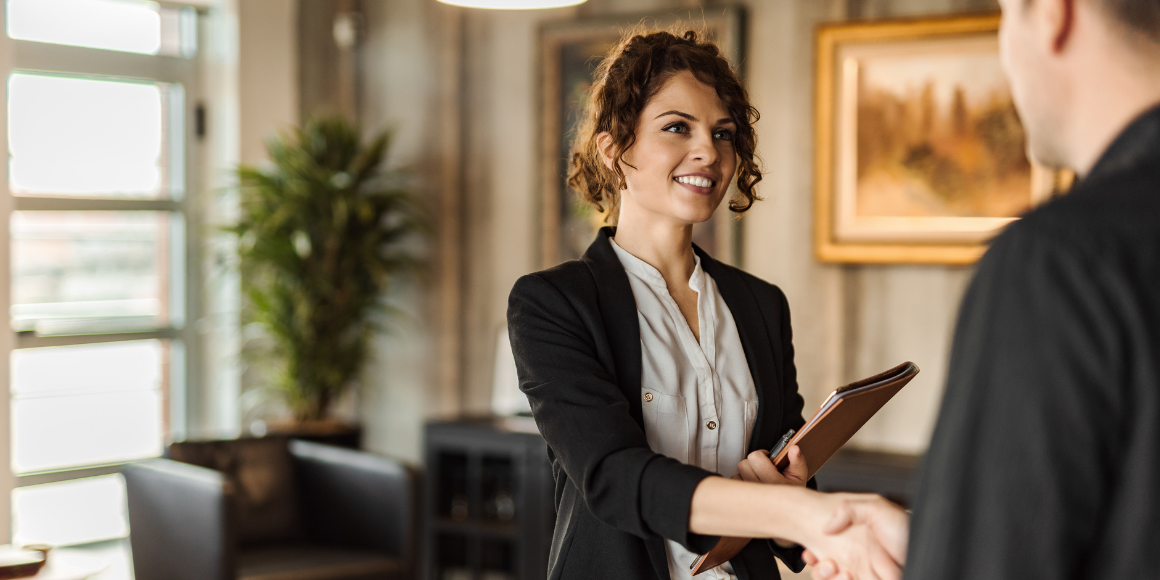 By Patti Myers
Prioritizing the value of revenue operations (RevOps) can be a game-changer for your organization, enabling you to consistently scale your revenue. Whether you are hiring for revenue operations or considering it as your next career path, an important piece of the puzzle is understanding what skill set makes someone successful in a RevOps role.
Why You Need RevOps
A simple question to put the value of RevOps in perspective: Do you want your marketing, sales, and service teams to spend their time generating leads, closing deals, and delivering stellar customer experiences—or do you want them to spend their time fighting with inefficient systems and searching for important data?
If the answer is clear, then so is the value of revenue operations.
Structuring Your RevOps Team
Depending on the size and maturity of your organization, RevOps might look very different from company to company. For smaller organizations, the emphasis may be on someone who is a part of a quintessential team that has a few key RevOps responsibilities, whereas in a larger organization, revenue operations might be its own department.
Another key factor will be in whether your RevOps team is comprised of generalists or specialists. Your team may consist of specialized team members like a HubSpot admin, a data analyst, and a sales operations manager, or it may be a team of generalists that have experience across multiple departments and understand how they work together.
There is no right or wrong answer in terms of how your RevOps team is structured, but one of the most important aspects in structuring your team, no matter how large or small it may be, is that there are people with clearly defined RevOps responsibilities.
Responsibilities of RevOps
So what are the responsibilities of a RevOps professional? In truth, this is a hard question to answer. In many cases, to borrow a colloquialism, RevOps professionals are "where the buck stops." They're the first ones to get a call when something goes wrong, and if nothing is going wrong, you might not even notice they're there.
Inherently, revenue operations professionals are responsible not only for fixing whatever is broken on a given day, but for analyzing patterns to prevent breakage in the future. Using data and business acumen, they're the ones who decide the priority of fixes—and they're the ones who decide when tearing the whole system down and starting over is better than a fix.
Key RevOps Skill Sets
Before we dive into specific skill sets, it's important to acknowledge that in a role where specific responsibilities vary widely not only from company to company but also from day to day, the skill set that is needed for one person to be successful will not necessarily be the same for another.
However, there are still a few overarching soft and hard skills that are imperative to any RevOps professional regardless of the specific demands of their job or company.
1. Mindset and Adaptability
When we talk about a role where it can be hard to define specific day-to-day responsibilities, the right mindset and the ability to adapt become the kind of abstract business jargon that isn't just nice to have; it's crucial to success.
The right mindset will mean the difference between an overwhelmed professional and someone who can calmly look at a series of things that are breaking in a business—sometimes urgently—and determine which activities will have the greatest impact and thereby need to be dealt with first.
The ideal revenue operations professional needs to be able to look months and years into the future while simultaneously solving the most pressing issues of the day or week. Are they able to see the trees through the forest? Are they able to balance future needs and long-term success with the difficulties of the day-to-day and make impactful business decisions? Are they able to simultaneously work in the weeds without sacrificing their larger strategic vision?
2. A Collaborative Drive
A successful RevOps professional doesn't work alone, especially when part of the primary advantages of revenue operations are to enable increased collaboration, break down silos, and ultimately grease the squeaky wheels between departments to enable the entire company to run more smoothly.
A successful RevOps professional needs to confidently, smoothly, and collaboratively work with other department leaders to get buy-in and develop solutions that will be adopted into the daily workings of the organization. After all, a brilliant RevOps leader who is unable to communicate and work with the people responsible for implementation will ultimately not be successful.
3. Technology and Data Skills
Though collaboration and mindset are both softer skills that are sometimes difficult to quantify, it's imperative that a RevOps professional understands the technology stack used at your organization and has the skill set required to utilize the technology in smart and efficient ways.
Hand in hand with the necessities of technology is the ability to interpret data. When making crucial business decisions on a daily basis, it's important that your RevOps professional doesn't just have a good sense of what the business needs, but that they can also back up their hunches and ideas with data. What's more, when evaluating their long-term decisions, a successful RevOps professional will use data to determine if their fix was effective and make course adjustments as necessary.
Want to Learn More About RevOps?
Whether you're looking to hire someone internally to take on more RevOps responsibilities or looking to build out your revenue operations team, it's important to keep in mind that RevOps is relatively new and constantly evolving. As such, it's imperative to stay on top of this changing field to keep your organization sharp.
Interested in learning more about the intersection where RevOps and inbound marketing collide? Download the report from SmartBug® on budget, strategy, collaboration, and integrations, Where RevOps and Inbound Collide in 2021.

About the author
Patti Myers Patti is a Marketing Strategist based in Florida. She's passionate about solving problems and reducing friction. Holding a degree in psychology, she also enjoys paying homage to the human aspects of marketing to create effective campaigns. Outside of work, Patti enjoys spending time outdoors, reading, and dancing classical ballet. Read more articles by Patti Myers.
Subscribe to get our new blogs delivered right to your inbox
Other insights you might like