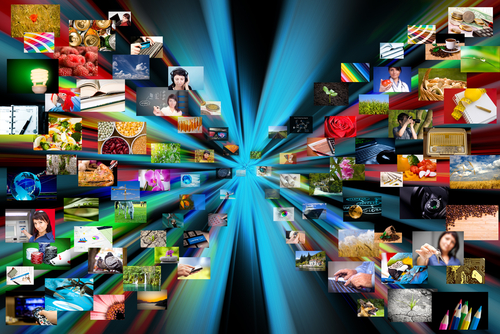 Six Ways to Make Visual Content Marketing Memorable and Shareable
April 29, 2013
---
By Ryan Malone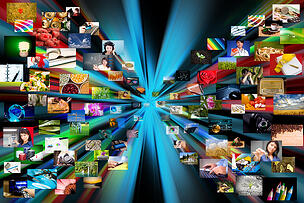 As the speed of information sharing increases exponentially, visual content marketing plays an important role in making your message more memorable – and shareable. Did you know…
90% of information transmitted to the brain is visual, and visuals are processed 60,000X faster in the brain than text. (Sources: 3M Corporation).

According to a study by Hubspot in October 2012, "Facebook users are uploading approximately 300 million photos to Facebook per day, up 20% from earlier this year."

Instagram usage has increased 1,179% in six months (Source: Hubspot).

Photo and video posts on Pinterest are referring more traffic than Twitter, StumbleUpon, LinkedIn, and Google+ (Source: Hubspot).

Pinterest drives sales directly from its website - 21% have purchased an item after seeing it on Pinterest. (Source: PriceGrabber)
The numbers support increasing your visual content marketing, now how do you make the leap and make your feed memorable and sharable?
Share photos and videos
Be like your favorite (or least favorite) Aunt Bessie at Thanksgiving or an obnoxious new parent. Take pictures and videos and share them - All. The. Time. Photos and videos allow your prospects and customers to connect with you and your company as people versus just a logo, a name on an email or a voice on the phone. Photos on Facebook get a slightly higher EdgeRank score, which means they show up more often in the news feed. With better visibility, you have a higher chance of being seen and shared.
New product launch? Take pictures and video it.

A new customer signs with you? Take a picture.

Customers are calling in asking product installation questions? Video the process.

A new employee joins your company – take a picture.

It's bring your dog to work day? Take a picture and a video of him just being cute.
Showcase your customers
See #1. Seriously. People love to see themselves on other websites. Ask your customers to send in photos of them with your product, to share success stories or share ideas for improvement. Then post them on your Facebook, Twitter, Instagram, Google +, LinkedIn and Pinterest. Post them everywhere. And here's what will happen. They will share the posts because they are in it. Suddenly your post, photo, or article is on the newsfeed of their 768 friends and they like it so it appears in their newsfeeds and so on.
Enable social sharing on all of your content
There's no point in going to the trouble of taking photos, creating infographics or shooting video if you're not going to share it with the world. Social sharing buttons for Facebook, Twitter, Instagram, Google +, LinkedIn and Pinterest should be on every page of your website. People will do a quick click, but won't usually go to the effort of copying and pasting a link.
Post to YouTube
Over 60 hours of videos are uploaded each minute on YouTube.com. (Source: YouTube). Although there are millions of free video hosting sites, the go-to one is YouTube. Every video you create should automatically be posted to YouTube. And follow these steps to be sure your YouTube account ROCKS:
Complete your account profile, provide an interesting and keyword-rich description of your company.

To make sure everyone can watch your videos, change the account playback setup, which allows users with slower internet connections to switch to a lower quality.

Update the skin to reflect your company's brand. Customize the colors; include your logo etc. to match your company's look.

Add links back to your website and your other social media accounts.

Encourage them to subscribe to your channel so they will be notified when you post new videos.
Optimize your content for mobile
Although still in "spring training", Mary Meeker, a partner at Kleiner Perkins Caufield Byers, and go-to analyst for all things web predicted in her 2012 Internet Trends (Update) that by 2014 more people will be accessing the Internet through mobile devices like tablet and mobile phones than desktop. In fact, by her research it is already happening in India, and we're next. Is your website ready? As the devices become more all inclusive and mobile becomes the standard, be sure that your website is accessible, presentable and fully functional in a mobile environment. Check out "What Makes Up a Good Mobile Site" to be sure you're setting yours up to succeed.
Give them a reason to engage
When you give your customers a reason to engage with you, they will return. Ways to engage them include:
Be obsessed with customer service – and encourage them to share photos and videos when you succeed.

Offer incentives - Free samples and giveaways like products, ebooks, whitepapers, then have them send in a pic to be considered for "Customer of the Week" or similar honor.

Hold Contests – the prizes don't have to be huge, but people like to win stuff and again ask them to send a picture of them with the prize.

Be funny, eccentric, and fascinating - your customers (fans) want to be entertained and when they are they will share.
Hubspot notes that "photos on Facebook generate 53% more likes than average posts and photo posts attracted 104% more comments than the average post". Now you have the data to back up the "whys" and the "how-to's" to create visual content marketing - make it a part of your overall inbound marketing plan. Need help in creating or executing on a plan? Contact SmartBug Media we have the inbound marketing knowledge and expertise to help you engage with your prospects and customers.
What visual content marketing have you done that is memorable?

About the author
Ryan Malone is the founder and Chairman of the Board of SmartBug Media and is a veteran of Deloitte & Touche, Seagate and several venture-backed technology companies. When he's not leading SmartBug and helping clients build high-octane marketing organizations, he's loving his wife and daughters and unsuccessfully learning the guitar. Go Terps! Read more articles by Ryan Malone.
Subscribe to get our new blogs delivered right to your inbox
Other insights you might like