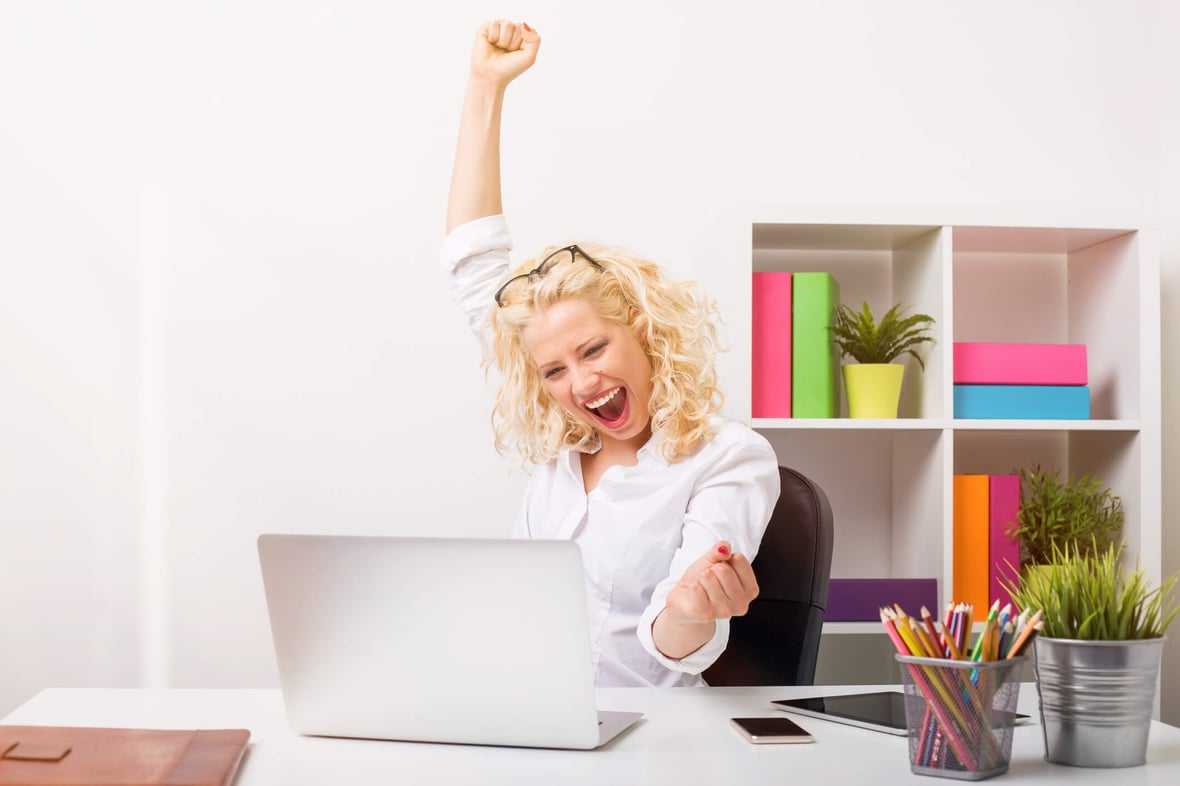 Effective —Yet Fun— Ways to Use Infographics for Marketing Campaigns.
April 19, 2021
---
Let's set the record straight here: Infographics are just downright fun. They take healthcare statistics and add some colorful flavor. They repurpose heavy jargon with snazzy spice. They can increase reading comprehension by 70 percent. An infographic is defined as a visual image used to represent information or data, so it should come as no surprise to learn that infographics have become a marketing campaign staple in recent years. And, you bet your bottom dollar, marketing campaigns have become more fun (per the first sentence of this blog) because of it. Infographics provide visual learners with quick wins, and they generally make digesting information more impactful for the remaining population.


The Right-Brain Strategy
Do you find yourself thinking, "Wait, just how many people prefer to use their right-side brain and consume an infographic instead of black and white text?"
Let's answer your query with a statistic (that yes, I pulled from an infographic): 82 percent of people will stop and relish in visuals, because color is proven to increase attention span. That is a big number, my friends. In fact, that is a solid B-minus that would not throw off a class curve but keep your parents happy.
With that said, nearly all companies today are looking for a piece of the infographic pie chart. Commonly they will compile data to foster a cool marketing infographic in hopes of driving profits up. However, knowing how to use those infographics effectively in your marketing campaigns can be the fine margin that separates you from your competition ... and from children's books.
Supplemental Content That Adds Spice
As a marketer, you should be constantly creating and driving new content to your consumers, not only to stay relevant, but to keep your content fresh and hone in on the story you are trying to convey. Quite often, an infographic can be a great segue into a piece of premium content and assist in that story telling—plus an added bonus of legitimately having pictures to share your message.
For example, use infographics to promote your e-books. They can act as an introduction or a brief overview to a certain topic. Once the consumer gets hooked on that eye-catching infographic, there can be a call to action (CTA) linking traffic to your website to download the e-book and read more about the topic.
Here is a really nifty example of an infographic that was used to highlight a pillar page by matching its style and adding a fresh new experience for the user.


Drive Traffic with Infographics for Marketing
If you are looking to drive more traffic to your website or a particular piece of content, then creating an infographic can be the perfect driving force to get current and new consumers interested in your marketing efforts.
The key for success here is to use the infographic to pique consumers' interest in the topic. Even if they have limited knowledge of the topic, a well-crafted infographic can take them on an informative journey that engages them and makes them want to learn more, thus creating a click through to your website or premium content.
Infographics can be reused and republished easily. As long as you provide an embed code, it will let others know that they can use it on their website if they like.
PRO TIP: Make sure you link the infographic so if they copy the embed code it will always link back to your site.
Go Viral If You Dare—NFT Please?
Infographics are tailor-made for social media platforms. They are highly engageable pieces of dynamic content that have immediate access to thousands of eyeballs and anxious finger scrolls. If your infographic hits the right notes, then it's highly likely that your content will be shared in a matter of seconds, and your company's visibility will increase very quickly.
There are 26 keys to award-winning infographics, and combining some or all make up a jackpot for information skimmers. Those visual learners are usually pressed for time, which means they will spend seven seconds or less deciding if they like what they see. When they do, they share the content.
Who knows, maybe you create something phenomenal and it hits the NFT marketplace with an impactful boom for your piggy bank. Infographics are full of possibilities, and I like to dream big.


Infographics Will Garner Recognition
Another effective use of infographics is to create brand awareness. Not only do they put out a bold statement about your in-house design chops, but they can go a long way in really getting your brand recognized as a market leader.
Fact: You can win awards for this stuff (we have, not to brag).
In addition, not only are infographics great at expressing knowledge of a particular topic, they can also be an effective way of telling the wide world just how great your company is—especially if you have the stats to back it up!
In other words, embed your logo and promote that bad boy. Sit back and watch as that amazing premium content flies into social feeds, inboxes, downloads, and more across the internet landscape. These assets 100 percent contribute to your brand's respect, authority, perception and thought leadership.


Stay Ahead of the Class Curve
There ain't no rest for the wicked ... because infographics are constantly evolving, and new techniques are being brought forward all the time (take a look at this animated infographic, for example). What used to be a static medium has now evolved into something much zestier, so make sure you are staying on top of current trends and seeing how they can relate and help push your company forward .
There are a number of ways you can use infographics in your marketing campaigns, some of which we have covered above in this post. The main takeaway is that a beautiful, well-designed, easily digested infographic can really be the driving force behind your marketing campaigns.
Just don't forget to have a little fun while you are at it. It goes a long way.

About the author
Delanie Nelson was formerly an Inbound Marketing Strategist at SmartBug Media near Orlando, FL. From branded storytelling, graphic design, videography, photography, content writing, sales and trade-show operations, Delanie has no fear of the unknown should there be a worthy ROI. In her extra time you might be able to find her playing hide-n-seek with her family, emphasis on might...she is an expert hider. Read more articles by Delanie Nelson.
Subscribe to get our new blogs delivered right to your inbox
Other insights you might like