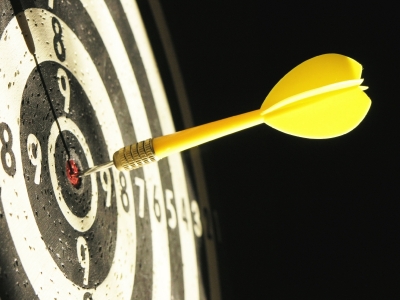 The content marketing mix, especially in the form of social media and search engine optimization, is undeniably influencing the daily activities of a public relations professional. PR pros need to have a better understand of how SEO works and how SEO tactics should be included as a part of their overall strategy. Here are five SEO tips can be incorporated into PR activities:
1. Get Website Links In All Online Media Coverage
Link building is an integral part of any SEO strategy, and now that most traditional media outlets have an online presence, and blogs are integral to any media relations effort, PR pros have an opportunity to get high quality online links for their client or brand's media coverage. Be sure to ask the journalist/editor/blogger/producer you are working with to include a link to your client's site or social media to deliver SEO benefits from any hit you have online.
2. Keywords Are Relevant To PR Too
Ask your client (if you're at an agency) or your marketing team (if you're in-house) to share the main keywords they use on the company website for search purposes. Once you find out what those keywords are, be sure that they are incorporated into your PR campaign. This means use those keywords in all the press materials you develop, in any press announcements, in the language used in your social media updates, etc.
3. The Right Way to Use Press Releases for SEO
Press releases are a fantastic owned media asset that can be leveraged for SEO, however make sure you're actually announcing something that is newsworthy. Don't just put something out there for the purposes of SEO, because search engines will view press releases with no editorial credibility in a negative way. If you are doing a real news announcement definitely included keyword links, just remember that content that's been produced for the primary purpose of SEO can have a negative effect.
4. Social Media Platforms
Your social media pages are a perfect way to marry your SEO and PR efforts. Social media has the power only to promote your brand to your target audiences, and also has the ability to produce high-quality links and shares. You can also set up tools to analyze your social media efforts, which will allow you to track which content resonates most with your audience. This data will help you to craft and perfect your company messaging. Social signals are now increasingly important to ranking, so the more quality content you're sharing and the more you can promote via social media, the better. The more likes, re-Tweets, fans and followers you have, the higher your ranking will be.
5. Images Can Be Optimized
With sites like Instagram and Pinterest exploding in popularity, rich and relevant imagery has quickly become one of the most important assets for a PR pro to help tell a brand's story. From a SEO perspective, be sure that alt tags and the name of the image file (trident-gum.jpg) include your relevant keyword and brand term. This should be applied to all images used on social sites, press releases, blog entries, etc.
Using SEO tactics as a part of your public relations strategy can help you to increase website traffic and generate more awareness for your brand or client. Publicists who start to integrate SEO into their PR strategies will be the ones who succeed in the rapidly changing digital environment of today. What other simple SEO tactics have you used as a part of your PR activities?