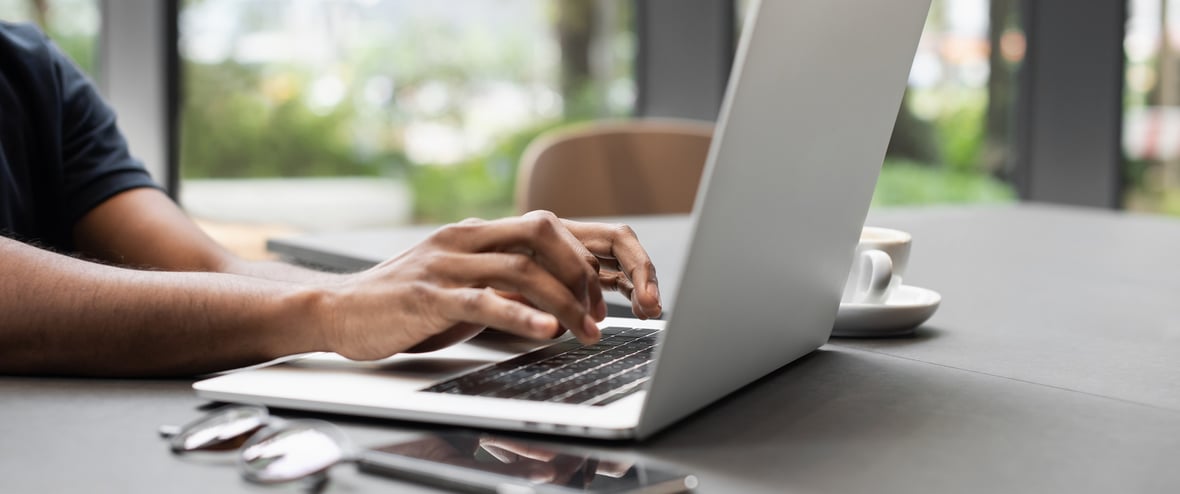 How to Do Search Engine Optimization for Your Old Blog Posts
September 7, 2022
---
If you've done inbound marketing for any length of time, chances are your organization has written some blog posts.

Maybe those posts just never took off. Maybe they generated traffic for a while but were unseated by competitors or Google's latest tinkering. Whichever the case, don't underestimate the traffic those old posts can bring you.
With a little search engine optimization, those old posts can become reliable traffic contributors again. Here's how.


Step 1: Have Your Keyword Research Ready
Before you start making changes to your old blog posts, you need to know which keywords you're targeting with the changes. Tomes can be written on just keyword research, but I recommend this in-depth guide to get started.

Now, knowing what you'd like to rank for, let's move on to look at your historical blog posts.


Step 2: Review Your Blog Posts
Set your date range out to the last year's worth of data or so, and evaluate how much organic traffic your posts have been getting. You'll probably see several different scenarios during this review—here's what they look like, and which ones are most urgent.
Scenario #1: Traffic has started decreasing.
So you were ranking for something, but some combination of competition and ranking signals have conspired to dethrone you!

Pop that blog post URL into an SEO tool like Semrush or Moz and see which keywords the post is ranking for currently.
Does it rank for many keywords or few?
Are there any that are especially higher volume and lower difficulty?
Are the keywords actually relevant to your personas or just noise?
Pick the highest-volume, lowest-difficulty, most relevant keyword, and see who is ranking No. 1 for it. Assuming that the position No. 1 result is relevant to your personas, ask yourself:


What on-page content do they feature that we aren't?
Which topics are we missing?
Is their format different from ours?
Answering these questions gives you a roadmap for changes you can implement on your own blog post. And while you're at it, go ahead and throw in tips three, four, and six from this article about writing in an SEO-friendly way.
Scenario #2: Traffic has started increasing.
This is great news, so why make any changes?

Because you want to know why the post is trending upward. Which keyword rankings have led to the increase? Again, you can check this in your SEO tool.

If the post started ranking for keywords that are relevant to your personas' buyer's journey, consider updating the post to double down on those newly won rankings. (It's surprising how often posts rank for keywords that you wouldn't assume just from reading the post.)

You might find that the post started ranking highly for keywords that aren't all that relevant to your business. In this case, it's perfectly fine to not make any edits to the post. If the post has some keyword rankings that are relevant—even in a low position—you might still update the post to target those lower rankings, knowing you might give up your high-but-irrelevant ranking.
Scenario #3: Traffic has never been high, but it's steady.
"High" here is relative to your site, but the review process is the same as in the previous scenarios: Look at what the post is ranking for. If appropriate, update the post to better target any relevant, low-difficulty, high-volume keyword the post already ranks for.
Scenario #4: Traffic has been consistently negligible.
Because these posts have received steady traffic over time, you're likely not experiencing any new competition for this page's ranking keywords. Prioritize updating these posts after you optimize the other posts that are clearly trajecting upward or downward.
These posts are your lowest priority and will likely need the most work to start ranking.

Ask yourself: "Are there any target keywords that this post is implicitly addressing, even if those keywords aren't used?" (Think of this like those standardized tests from school: Which is the best title for the passage you just read?)

If you come up with a new title that targets a keyword—hot dog, you may be off to the races! Review the rest of the post, including the meta description, heading tags, internal and external linking, and so on, to be as informative as possible while lightly targeting your new keyword.

If nothing jumps out to you, it may be better to just delete the post and preserve that precious crawl budget. Posts that fall into this category often should have been posted in or tagged as Company News and not thrown into your blog. (I'm looking at you, award announcements and new-hire "blog posts.")

Step 3: Implement Your Changes and Observe
As far as the changes go, you have a few levels of effort to consider:
Update the title and meta description only.
This is best for "Scenario #2: Traffic has started increasing." You don't need to plaster those keywords you started ranking for everywhere, but a little increased relevance won't hurt.
Update the introduction, conclusion, outdated links, and sources, and then add in keywords.
This is best for "Scenario #1: Traffic has started decreasing" and "Scenario #3: Traffic has never been high, but it's steady." Because you had (or have) some rankings, this level of effort might give the boost you need.
Keep some of the themes and ideas, but mostly rewrite.
This is most likely needed for "Scenario #4: Traffic has been consistently negligible." Anything less, and the post may continue to struggle with organic traffic.


A Few Best Practices and Pro Tips
Once you publish an updated blog, include a note about the original publish date and the updated date. This isn't just transparent; it also explicitly tells Google that your content is fresher.

Also, don't change the post's URL unless you really have little to lose (Scenario #4). Losing that historical link equity is really a last resort.

Regardless of the level of effort you choose, also consider adding these into your updated posts:
A keyword-rich table of contents: This format makes it easy for Google to co-opt into a featured snippet.
Specific questions and answer sections interspersed in the post: You can tag these with FAQ Schema Markup, increasing your chances of landing a People Also Asked placement.
Custom imagery or video: If there's a graph or clip that illustrates your point, that can help you rank in video and image results.

About the author
Charly Mostert was formerly an Inbound Marketing Strategist at SmartBug Media. With diverse in-house and agency experience, he loves researching and spreading the word on the newest inbound marketing best practices. Read more articles by Charly Mostert.
Subscribe to get our new blogs delivered right to your inbox
Other insights you might like