By Mike Wolfe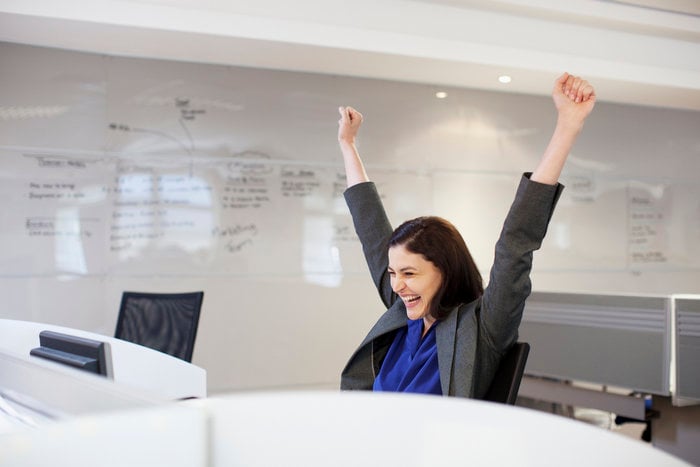 As I'm sure you know by now, the software-as-a-service (SaaS) industry is experiencing unprecedented growth. According to Gartner, Inc., the SaaS market is projected to grow 16.5 percent in 2016 to a total of $204 billion, up from $175 billion in 2015.
While that much industry growth also means more competition and potentially a crowded market, the good news is that, because you're reading this, you'll be privy to the insight that will help your brand stand out from other SaaS companies and will help you generate more leads.
For a more comprehensive view of SaaS marketing strategies, check out our latest ebook, SaaS Marketing Strategies: Getting Quick Wins and Building for Long-Term Victory.
But for now, let's focus on one of the most important aspects of SaaS marketing: driving qualified traffic to your website. When your website is well-designed and optimized for performance, it engages your visitors at whichever stage of the buyer's journey they are in and moves them closer to your trial offers or product demos—converting those website visitors into leads for your sales team or even sales for your company. Without website traffic, well…what is there to convert? Your website can't help convert site visitors into leads if there aren't any site visitors in the first place, right?
Here are six strategies that can help drive qualified traffic to your website—giving it the fuel it needs to become the lead-generation machine that it's meant to be:
1. Identify Keyword Opportunities
HubSpot defines a keyword as "a word or phrase that is a topic of significance." Keywords are significant to you because they identify what your audience is searching for and what pain points or topics you should be writing content around.
Use HubSpot's Keyword Tool, Moz Keyword Explorer, Google AdWords Keyword Planner, or free tools (such as Uber Suggest and WordStream) to identify keywords that align with both your audience and your product and services. Then narrow the list of keywords down into the ones that will have the biggest impact and drive the most traffic—whether it's immediate traffic from your promotion (more on that in a moment) or from organic search results that build over time.
2. Create Awesome Content
According to the DemandGen Report and 2016 Content Preferences Survey, 51 percent of B2B buyers rely more on content to research and make B2B purchasing decisions than they did a year ago. The report also notes that 47 percent of B2B buyers consume three to five pieces of content prior to engaging with a salesperson. If you know your marketing personas, you have a pretty solid idea of what it is that your audience is searching for. So use that understanding to write content that engages your audience, pulls them back to your website, and helps them bridge the gap between their problems and your product or service.
That's the key to creating awesome content—it's intended to help a specific audience first and sell a product or service second. Results from more than 600 survey responses from marketing professionals, as reported in the B2B Content Marketing Report, suggest that audience relevance and engaging and compelling storytelling are also aspects that make content effective.
Consider your personas (and the problems they have in relation to your solution) and then use the keywords you've identified to brainstorm some topics that will get their attention. Use a content calendar to plan out your content and mix it up between ebooks, white papers, infographics, slideshares, and video.


Related: How to Develop Personas for Your SaaS Company
Related: The Quick Guide to an Effective SaaS Inbound Marketing Machine


3. Leverage Social Media
Once you have content prepared, you need to get it in front of your audience. There are several ways to promote your content, but one effective and inexpensive method is through social media.
Two of the best social media platforms for SaaS companies to consider are LinkedIn and Twitter. Of course, there are others, but these two are especially powerful for driving instant traffic to your site.
LinkedIn - With 128 million users in the U.S., and the majority of them being business professionals, LinkedIn is great for reaching individuals who are looking for educational information for their job roles and career. Post your awesome content on your company and sales reps profiles for followers to interact and engage with.
One of the biggest opportunities in LinkedIn is the thousands of professional groups that were created to bring like-minded professionals together to discuss their news, insights, tips, and advice in specific niches or industries. Find and join the groups that your personas belong to and use your insightful content to start conversations with potential prospects.
Twitter - This microblogging site has 66 million active monthly users in the U.S., and it's relatively easy to target your audience through the use of hashtags. Simply take snippets of your content and turn them into a tweet that entices users back to your site to tread the full thing. Then pair them with hashtags that are relevant to your audience and add a link.
Track the results over time and look for a combination of content snippets and hashtags that drive the most traffic. Once you have that identified, repeat!
4. Send Targeted Email Campaigns
Not to be outdone, email marketing is incredibly effective in communicating with your audience, engaging them with content, and driving them back to your website. According to BtoB Magazine, 59 percent of B2B marketers say email is the most effective channel for generating revenue. Referring back to the DemandGen Report and 2016 Content Preferences Survey, when looking at the top channels used by B2B buyers to share business-related content, 97 percent of respondents chose email, while only 85 percent chose LinkedIn, 62 percent chose Twitter, and 38 percent chose Facebook.
The key to success here is to segment your audiences based on persona and stage in the buyer's journey in order to send targeted content and personalized messages. Research shows that segmented email outperforms messages that are general and untargeted. And the reason is simple if you think about it. Would you rather read an email that is written to you, with information that addresses your interests, pain points, and needs specifically, or would you rather read email with vague headlines that could apply to just about anyone? Unless you enjoy reading email just for fun, you likely prefer to only read email that speaks directly to you—and that's exactly how your audience feels.
Use tools like HubSpot, Marketo, or Pardot to segment your audience and send targeted, personalized content that resonates better and drives more traffic. Identify the awesome content that you think one of your personas would enjoy and send a targeted email to contacts who fit the persona and haven't downloaded it yet. If they find it helpful, you've just moved them one step closer to becoming a lead.
5. Put Out News Releases
Many B2B companies often turn to news sources for industry news and product updates, which is why distributing news releases can help generate traffic to your website. Use press release distribution software such as Marketwired, Business Wire, PR Newswire, or PRWeb to get your content out there and even target certain demographics that are aligned with your personas. Of course, you'll want to link back to your website. Not only can news releases help you get recognized by industry news sources, but the inbound links pointing back to your pages give them a boost in SEO authority.
6. Supplement Inbound with Paid Search and Paid Social
With paid search and social tactics, you can do a lot to drive qualified visitors to your website. You can expand the visibility of already successful content offers, fill in gaps where you don't have a high SEO ranking or social reach, and test new offers and their landing pages.
Paid Search: Start with a successful content offer or blog post and use corresponding keywords from your content to increase its reach with sponsored search engine results. In many cases, paid search is cost-effective, because you only pay for the clicks you receive and, in many cases, when the right targeted keywords are taken into account, paid search can result in an incremental increase in leads.
Paid Social: Many paid social advertising platforms such as Facebook and LinkedIn allow you to target users based on several demographics. They also allow you to target people based on their interests and behavior—helping you home in on the audience and drive more qualified traffic.
Related: The 6 Most Effective Paid Marketing Channels for SaaS Companies
Takeaway
When it comes to SaaS marketing and driving traffic to your website, there are several short and long-term strategies you can try. The key to success is trying things out, tracking the results, and finding the strategies to bring in traffic that actually converts into trial offers or demo requests in the most cost-effective way. Download our SaaS Marketing Strategies: Getting Quick Wins and Building for Long-Term Victory ebook for an in-depth look at SaaS marketing strategies and how SaaS companies can stand out from the competition in a crowded market.
What other quick wins have you tried in your SaaS marketing plans?