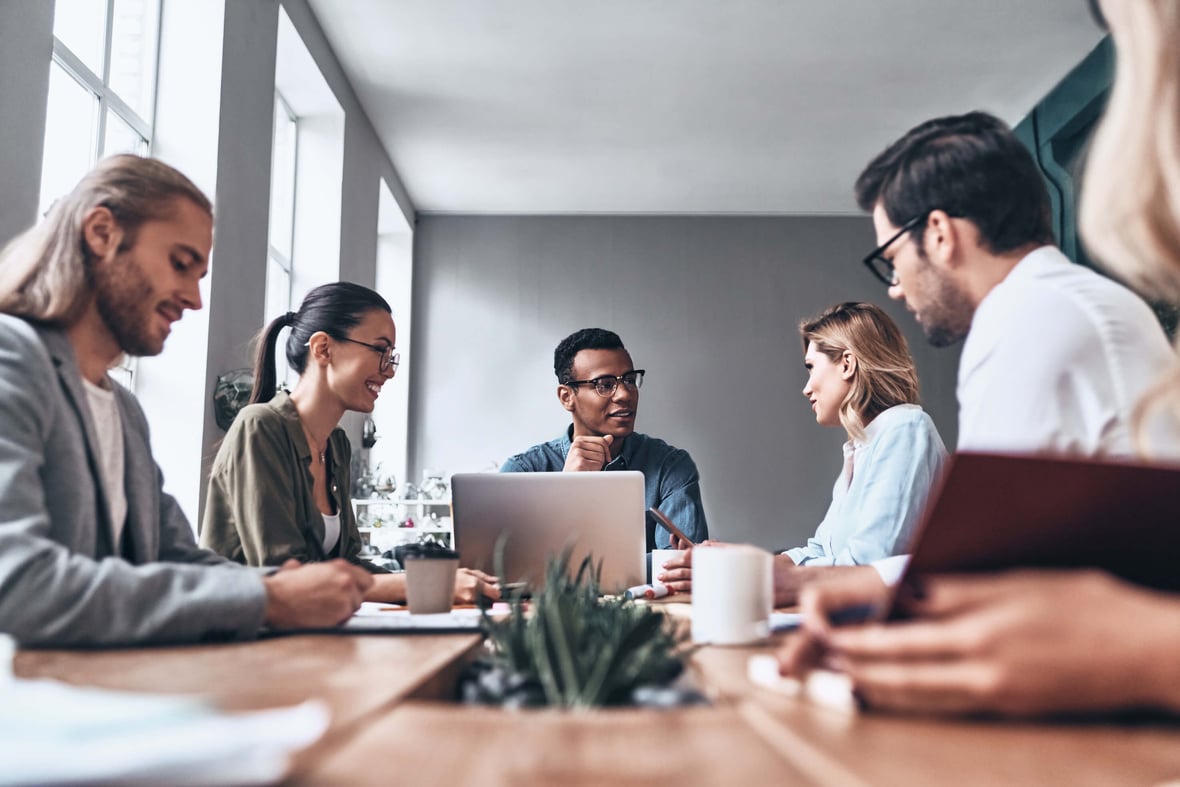 SaaS Marketing: 6 Quick Wins to Drive More Website Traffic
February 21, 2020
---
By Mike Wolfe
When it comes to SaaS companies, the ultimate key to driving qualified traffic to your website is creating a software that your customers will love. However, if you can't get in front of the right audience, your amazing software is basically obsolete. This is why it's important to focus on driving qualified traffic to your website.
When your website is well-designed and optimized for performance, it engages your visitors at whichever stage of the Buyer's Journey they are in and moves them closer to requesting your trial offers or product demos—thus converting those visitors into leads for your sales team or even sales for your company. But without website traffic, what is there to convert? Your website can't help convert site visitors into leads if there aren't any site visitors in the first place.
Here are six strategies that can help drive qualified traffic to your website—giving your site the fuel it needs to become a lead-generation machine.


1. Identify Keyword Opportunities
Before you jump into marketing your software, you need to do some keyword research. Keyword research is significant because it identifies what your audience is searching for and what pain points or topics you should be writing content around.
Ideally, you'll find terms that return several searches per month, but are not so competitive that it's too hard to rank for them on Google. The key is to be as targeted as possible.
For example, if your company sells warehousing software, you don't want to rank for "SaaS company." You want to rank for "decrease warehouse shipment times" or something else specific to the pain point that your software addresses.
Use HubSpot's Keyword Tool, Moz Keyword Explorer, or the Google Ads Keyword Planner to identify keywords that align with both your audience and your product and services. Then narrow the list of keywords down to the ones that will have the biggest impact and drive the most traffic—whether it's immediate traffic from your promotion (more on that in a moment) or traffic from organic search results that builds over time.


HubSpot Academy "Prof Tip"

"When performing keyword research, put yourself in your buyer persona's shoes: What questions are they asking? What problems are they looking to find solutions for? The more focused you can be on addressing your audience's challenges, the more targeted your keywords will be."

- Rachel Sheldon, Inbound Professor
2. Create Awesome Content
Once you find phrases that your potential customers are searching for, it's time to create content using those keywords. Be sure to use the phrases you found through your keyword research within your content—and always use a keyword in your content's titles. Don't create content just to stuff it with keywords that your potential customers will search for; Google will ding you for that. Instead, create useful, unique content that will be helpful to your potential customers.
If you know your marketing personas, you have a pretty solid idea of what your audience is searching for. Use that understanding to write content that engages your audience, draws them back to your website, and helps them bridge the gap between their problems and your product or service.
The key to creating awesome content is designing it with the intention to help a specific audience first and sell a product or service second. Results of more than 600 survey responses from marketing professionals, as reported in the B2B Content Marketing Report, suggest that audience relevance and engaging and compelling storytelling are other aspects that make content effective.
Consider your personas (and the problems they have that relate to your solution) and then use the keywords you've identified to brainstorm topics that will get their attention. Use a content calendar to plan out your content and mix it up between e-books, white papers, infographics, slideshares, and video.


3. Leverage Social Media
Once you have content prepared, you need to get it in front of your audience. There are several ways to promote your content, but one effective and inexpensive method is through social media.
Social media offers several valuable ways that you can attract the right audience to your SaaS company, including:
Using relevant hashtags: Find hashtags that your potential customers are using or searching, and use them in your social posts.
Promoting content: Use your social platforms to promote not only your software, but also the content you're producing (e.g., blogs).
Connecting with influencers: Make connections with people who are influencers in your industry. The more they feel connected to you, the more likely they are to share your software with their followers.

4. Send Targeted Email Campaigns
Email marketing is incredibly effective for communicating with your audience, engaging them with content, and driving them back to your website.
The key to email success is to segment your audiences based on persona and stage in the Buyer's Journey so you can send targeted content and personalized messages. Research shows that segmented email outperforms messages that are general and untargeted. The reason is simple: Would you rather read an email that is written to you with information that addresses your specific interests, pain points, and needs? Or would you rather read an email with vague headlines that could apply to just about anyone? Unless you enjoy reading email just for fun, you probably prefer to read emails that speak directly to you—and that's exactly how your audience feels.
Use marketing automation tools like HubSpot, Marketo, or Pardot to segment your audience and send targeted, personalized content that resonates better and drives more traffic. Identify the content that you think one of your personas would enjoy and send a targeted email to contacts who fit the persona and haven't downloaded that content yet. If they find it helpful, you've just moved them one step closer to becoming a lead.


5. Put Out News Releases
Many B2B companies often turn to news sources to get the latest in industry news and product updates. This is why distributing news releases can generate traffic to your website.
Use press release distribution software, such as Marketwired, Business Wire, PR Newswire, or PRWeb, to get your content out there and even target certain demographics that are aligned with your personas.
You'll want to link back to your website. Not only can news releases help you get recognized by industry news sources, but the inbound links pointing back to your pages give them a boost in SEO authority.


6. Supplement Inbound with Paid Search and Paid Social
With paid search and paid social tactics, you can do a lot to drive qualified visitors to your website. You can expand the visibility of already successful content offers, fill in gaps where you don't have a high SEO ranking or social reach, and test new offers and their landing pages.


Paid Search
PPC, or pay-per-click, advertising is one form of paid advertising that may help you quickly attract an audience to your SaaS company. Its name explains exactly what it is: You pay to advertise your URL on Google, with a certain price per click on your ad. What you have to pay per click depends on the difficulty of the key phrase you are paying for. A highly targeted key phrase could get your software in front of the proper audience quickly.
Start with a successful content offer or blog post and use corresponding keywords from your content to increase its reach with sponsored search engine results. Paid search is cost-effective in many cases because you only pay for the clicks you receive. When the right targeted keywords are used, paid search can result in an incremental increase in leads.


Paid Social
Paid social posts are another way to attract the right audience to your SaaS company. Facebook, Twitter, and LinkedIn all offer different advertising packages that let you advertise to targeted audiences. They also allow you to target people based on their interests and behavior—helping you home in on the audience and drive more qualified traffic.


Final Thoughts
When it comes to SaaS marketing and driving traffic to your website, there are several short- and long-term strategies you can try. The key to success is trying things out, tracking results, and finding strategies to bring in traffic that converts into trial offers or demo requests in the most cost-effective way.

About the author
Mike Wolfe is an Inbound Marketing Strategist at SmartBug Media helping clients find success through inbound marketing. Read more articles by Mike Wolfe.
Subscribe to get our new blogs delivered right to your inbox
Other insights you might like